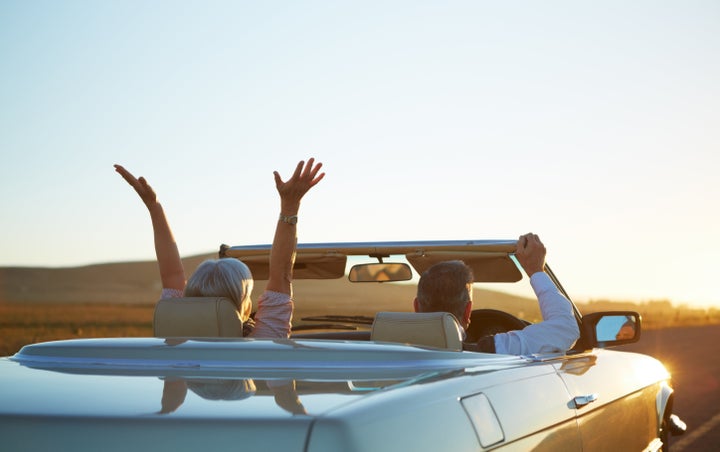 Congratulations, you've retired! You no longer have to ask for your manager's approval to take a vacation. You can travel whenever you want, and for as long as you want. Before you do that, though, some planning is needed.
Here are 10 tips to consider.
Budget: Determine your budget and destination; remember, there are many senior discounts that might reduce expenses. The

AARP site

lists some of them. AARP also offers a

Member Advantages App

for Apple and Android devices to access nearby special offers, discounts and coupons for travel, dining and entertainment. Or check the sites of hotels and tourist attractions that you might visit – many of them have special pages about senior discounts.

Where to Stay: Book your accommodations in advance, particularly during the summer or holidays, and take note of the cancellation policies. You might decide to stop somewhere that wasn't part of your itinerary, or stay an extra day in a location so you can explore more. In other words, book ahead but leave room for flexibility.
Essentials: Get your vehicle road-ready. Stop your mail and arrange for someone to take care of your pets, water your plants and keep an eye on your place.
Best Days to Travel: Leave early in the week; the best day to start a road trip is Monday or Tuesday. Generally speaking, there's less traffic and better hotel deals during the week.
Best Times to Travel: If your activities include cities or popular tourist spots, avoid driving at times when there is heavy traffic. Leave early or get a late start after the morning commute. Arrive by 2-3 p.m., before the afternoon commute, or wait until after dinner.
Number of Hours to Travel Each Day: Determine in advance how many hours you think you'll want to drive each day. Many retired travelers prefer to mix it up – drive one long day, followed by a short day or two, before spending another long day on the road again. But once your trip begins, be flexible.
Get a good GPS System: Do you research and download a free GPS app. Waze, for instance, will show you alternate routes to avoid traffic jams, and also alert you to breathtaking viewpoints or attractions to enjoy.
What to Pack: Take the same items as in pre-retirement ― clothes, shoes, medications, beauty products, a camera, binoculars and an emergency road kit.
Food and Water: Bring lots of healthy snacks (such as carrot sticks, nuts and even hard cheeses and wheat crackers) and water (look for double-walled or vacuum-insulated bottles) to enjoy during your journey. And if you're a wine enthusiast, pick a bottle or two to enjoy at your destination (don't forget the bottle opener and decent glasses).
Where to Pack It: Keep anything you might want during the ride in the back seat or floor, where you can easily access it. Your suitcases, and anything else you won't need until you arrive at your hotel, can stay in the trunk.
Related