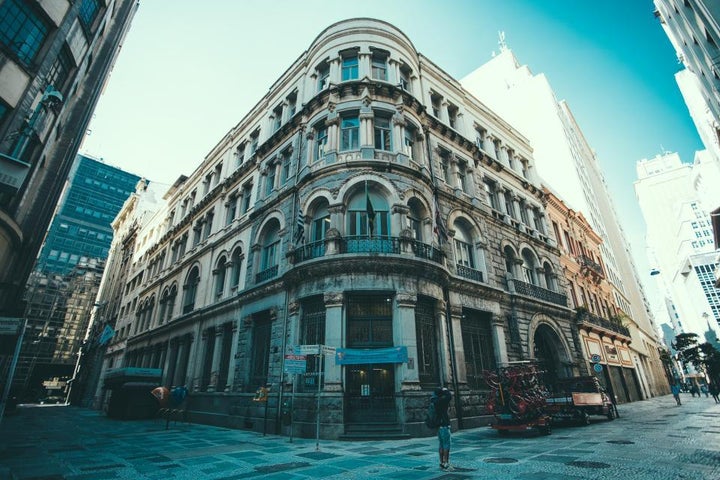 Staying in a hotel can be a really fun experience, however when traveling with kids it can also get a bit tricky. I put a lot more thought into travel when my kids are with me because I know they require some extra thought. Here are 10 tips for staying in a hotel with kids:
1. Give them their own space. Kids do better when they know they have their own area. Whenever possible, I try to get a room where they can have their own bed. My youngest daughter would actually rather have a cot than share a bed. If the room is large enough, give them a corner where they can set up their toys and make them responsible for keeping their area clean.
2. Bring snacks/water. We are always thirsty in hotel rooms but sometimes your only option is opening that $6 bottle of water left on your nightstand. I try to bring a bunch of waters as well as some snacks so we don't have to leave the room to get food.
3. Bring toys from home. We always bring small toys from home that they can play with if they get bored. I find if they don't bring toys then my kids spend too much time watching TV or playing on electronics. Also, toys and art crafts can be a lifesaver on a rainy day.
4. Book a place with a pool or that's on the beach. We rarely stay at a hotel that does not have a pool because the whole family likes to swim and it's a great way to unwind after a day out. It tires the kids out so they get a good night sleep and it is great leverage. "If you don't behave, you will not put one toe in the water!"
5. Look for a hotel that serves breakfast. I hate when you have to leave the hotel just to find something to eat. Even a continental breakfast is better than nothing. If I know there is no restaurant, I ask if a fridge can be put in our room so we can bring milk and cereal.
6. Bring special stuffed animals, pillows, or blankets. Kids can get homesick and a special item from home will make them feel more comfortable. Make sure you pack the item back up in the morning.
7. Tell them what to expect. To get kids excited about the hotel, show them pictures of the room, pool area, and some attractions they may experience while there. Expectations help ease anxiety. It will also help them decide what to pack.
8. Bring a nightlight. My girls feel more comfortable when they can see where they are going at night in a hotel room, but it is often too bright to leave the bathroom light on. It can get pitch black in the room and that means they will be waking me up when they have to walk to the bathroom...yep...even if dad is right there! A nightlight gives off just the right amount of light so they can navigate the room on their own.
9. If you're staying a while, unpack. It's not fun to live out of a suitcase so if I am staying in a hotel for more than one night, I like to unpack my bags. That way our clothes are not wrinkled and you can find outfits more easily. I have the girls help unpack so they know where they can find their clothes when it's time to get dressed.
10. Keep it neat. I've always taught my girls that it is not housekeeping's job to clean up our mess. I make sure we put all wrappers in the trash, keep toys in one section of the room, and put our dirty clothes in the laundry bag we bring.
What tips do you have for staying in hotel rooms with kids?