Make Your Summer Vacation With Teenagers Stress-Free With These Tips
Traveling with teenagers across Europe can be stressful, but it can be rewarding too. Last summer we embarked on a 17-day epic European vacation for the whole family (my daughters, 14 and 17, and my son, 21).
In order to have a "stress-free" or more realistically, low stress vacation, you have to decide in advance what your objectives are. Are you trying to see historical sites and go to interesting places or are you trying to spend time relaxing and rejuvenating with your family?
For my family the objective was to see the things we all wanted to see, but to have fun doing it. And as my daughters were quick to point out, just going to Rome, Florence, Venice, Paris and London, was going to be an incredible experience in and of itself.
Here's what we learned along the way:
1. Get buy-in from the kids before you go.
Teenagers have an internal struggle when it comes to traveling with their parents. They truly want to see the world but the last people they want to see it with is you. Getting buy-in before going really helps overcome this hurdle. You may find it easier if you promise them they'll be staying in a nice hotel every night, rather than seeing an ancient ruin every day. Once you know where you want to go, get them involved whatever way you can. Let them help you pick out hotels or bus tours and destinations within the destinations.
2. Match their interests to the destination.
Each of you can Google points of interest at every location, and see if there is something on your list that matches theirs. Maybe it's something simple like eating Italian food every night, or going to Harrods in London, or maybe it's seeing places where scenes from their favorite movies were shot. (Don't underestimate the power of this one.) Once you match an interest to the location, be sure to book that activity in advance, so they know you are serious about including them in the planning.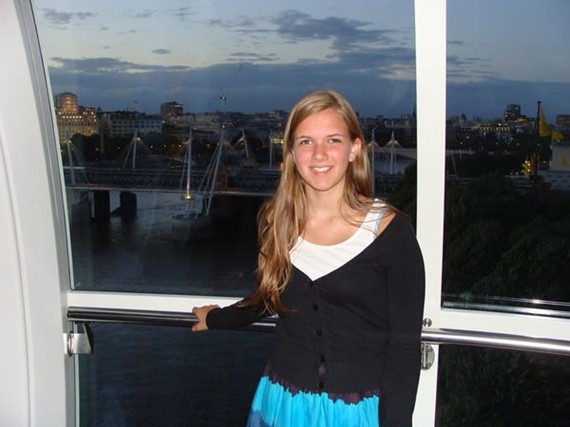 Rebecca really wanted to ride the London eye, a thirty story Ferris wheel overlooking the Thames. I did too, but the others had no interest. We left them to finish dinner and desert at a nice restaurant across the street.
3. Arrive at a consensus if possible.
This is tricky given everyone's conflicting needs but I found that if you can pull it off, it really lends itself to a more harmonious time. We grow up with the idea ingrained in our heads that the majority rules. But with a consensus, everyone agrees. And when you do this right, you wind up doing a variety of different things that addresses everyone's needs. You may wind up going to the Louvre one day, and Euro Disney the next. Don't use your parental authority to overrule an idea just because YOU don't like it. Be open. Listen. Entertain all suggestions. This is how you arrive at consensus.
And if consensus can't be reached sometimes it's possible to divide and conquer. In London, my older daughter, who's really into acting, wanted to see the Globe Theatre. My younger daughter is a budding artist. As it turned out, The Tate Modern Art Museum in London was situated right next to the Globe Theatre. We divided up by interests and met for lunch at a nearby Jazz club (where my son wanted to go) to compare our experiences.
4. Provide internet access to friends back home.
Letting your kids communicate with their friends back home is a huge plus. While it was too expensive for our budget to permit the use the cell phones for voice communication, it was cheap enough for limited texting. And whenever we had time, we would let the kids hop on the computer to talk to their friends back home. It was surprisingly satisfying to hear them report on what they told their friends about where they were and what they'd done that day.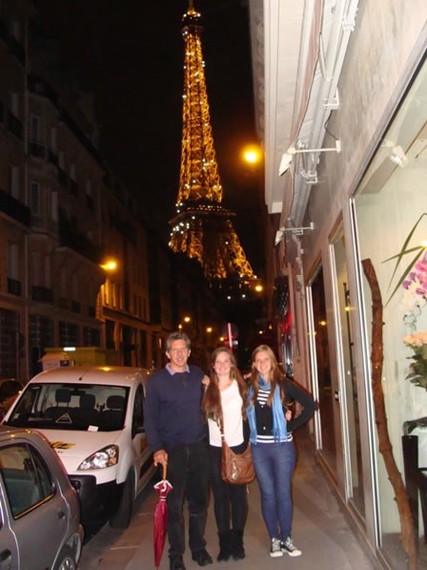 The Eiffel tower is one of the many attractions across Europe you can buy tickets for in advance and avoid the long lines. The other option is to go over as we did around 10 PM right before it closes.

5. Buy tickets to museums and other attractions in advance.
Remember that kids of any age don't like to wait in line. But in museums all over Europe, you are able to buy tickets in advance, either by going to the museum the day before, or using the hotel concierge service, and avoid the wait. This eliminates ALL waiting time in places like the Louvre in Paris, the Uffizi Museum in Florence and the Vatican in Rome. When you walk right by hundreds and hundreds of people standing in line waiting for the attraction your kids will thank you for it.

6. Give them a budget for souvenirs.
Once my kids reached about the age of ten, rather than argue with them over what they could and couldn't buy in terms of souvenirs, I put them on a budget. Usually I decided what this amount should be based on the length of the trip and what they would probably want to buy at the places where we would shop. It was a friendly way to get them to decide which things they want rather than buying anything and everything on impulse.
7. Let your teenagers sleep late.
This is your opportunity to see certain things you know will bore them to tears in the early AM.
8. Accept the fact that moods happen.
You can't make everyone happy all the time. As I said to my oldest daughter, after we had spent six days together sharing a room "imagine if we were home all living in your bedroom (hotel rooms in Europe tend to be small) how do you think we'd get along?" The answer to that question was pretty obvious. I tried not to let their changing moods affect mine, and they tried to do the same for me.
9. Don't push.
My youngest daughter fainted in the Rome train station and the other had a serious attack of claustrophobia climbing up to the top of the dome at St. Peter's Basilica (BTW: there were numerous other people on those stairs in various states of fear, panic and exhaustion.) Learn to expect the unexpected and go with the flow as much as you can. When you feel like it's a push to keep going, slow down and take a break for a meal or even a beverage. Recognize that travel can be exhausting. Schedule some down time into every day.
10. Exercise your Parental Authority only when absolutely necessary.
If nobody wants to see the Louvre, but deep in your heart you'll know that someday they'll appreciate seeing the most famous painting in the world, insist on going. But don't do this for more than one activity per day.
I didn't want to conclude this article without a few words from at least one of my children, who are really what this article is all about. So I drafted my 17-year old daughter Sarah, who is a budding writer herself, and asked her to write about how difficult it is traveling with parents!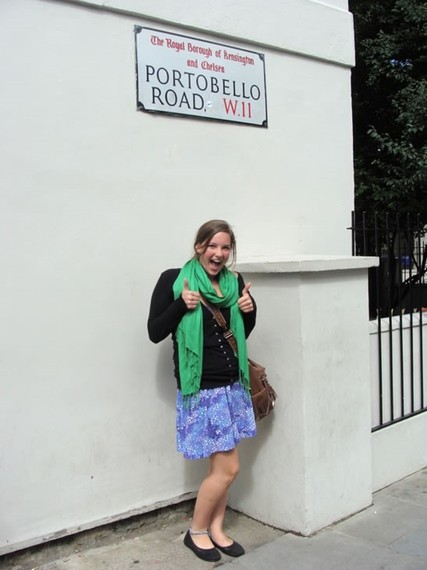 Sarah: "It was cool seeing Portobello Road in London where scenes from the movie Notting Hill were shot."
Sarah's Tips for Traveling with Parents Blog
As a real-life teenager, going to Europe was so cool. Going with my parents? Not so cool. What seventeen-year old wants to travel the world with their Mommy and Daddy?
However, my dad did a great job of creating our "stress-free vacation." It wasn't so overscheduled that I felt as if I had enrolled in boot camp, but it was nice generally knowing where we were going and how we would get there.
I get cranky like a toddler when I'm tired or hungry, so the before-dinner siestas kept me feeling peppy and chipper. I never felt deprived of souvenirs, because I only bought cheap key chains and postcards, things that were well within the range of the preset budget. And best of all, every time we entered a new city my dad looked and my sister and me and asked, "What's something YOU want to see?"
One thing my Dad didn't mention is trying to make conversation over breakfast. Personally, I felt like an irritable grizzly bear in mid-December whenever my Mom woke me up to eat the complimentary breakfast provided by our hotels. Don't expect your teenager to be as bright-eyed and bushy-tailed at 8am as you are. If teenagers want to talk, they will. Otherwise, just let them eat their toast quietly. They won't thank you for it, but they will appreciate it!
Related