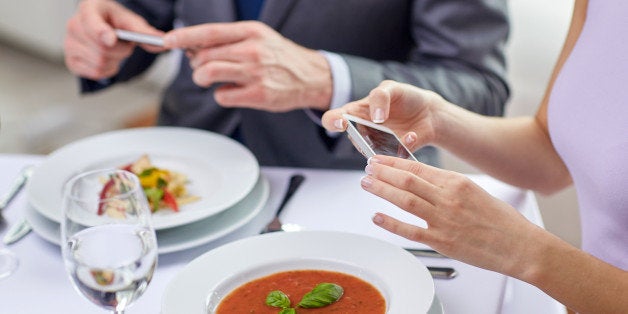 By now you've probably planned your vacation, enjoyed the shore or the pool, hosted a few backyard BBQs and settled the kids into summer camp. No doubt, summer is in full swing! Which is why right now is the perfect time to pause before the season slips by. Want to savor your free family time? Feeling frazzled when you wished for slow? Are your days filled with struggle or simplicity? A great place to begin is with the reflection: What's working and what isn't? So, make a list, engage your family, take inventory on the physical and emotional withdrawals and deposits on your family system.
If technology and device wars are doing more taking than giving during your summer days, here are some quick tips to reboot.
1. Put that work away. When you leave the office or come home for the night, allow yourself to be physically present. Don't let emails and texts follow you to family time. Make it a priority to set specific times and boundaries that you won't work to ensure you're reconnecting with the ones you love.
2. Make dinnertime device-free. Create a family policy where devices and meals don't mix. When everyone participates, it's pleasure, not punishment.
3. Be upfront. Be specific. Want to set specific gaming times each day that work for your family -- morning, after dinner or after camp? Be proactive and assess what is best and hold to it! Gaming is often a habit and kids don't realize the time that passes while playing, understand this and support them as they begin engaging in other activities.
4. Make a no-phone zone. Designate a room or area of your home that is device free. Now everyone knows they can come to this space if they need a tech break or want to unplug.
5. Sleep. Get plenty of device-free rest. This just might be the best way to ensure a full and healthy summer -- making bedtime a "no phone zone." When uninterrupted sleep is a priority for our whole family, we feel better, we work better and we are more present with one another.
6. Do that summer thing -- just for you. Tech can rob our free time. We scroll for no reason, get involved in a never-ending group text or check out everyone else's summer fun pics online. But what about us? Make the time to kayak on that pond, watch a sunset or try the new ice cream shop. Do "that thing" for yourself and bask in the feeling of nourishment it can bring.
7. Mix it up. Does everyone usually run off to their corners, heads down on devices when there is downtime? Try something new -- walk around the block together, take out a dusty board game, or linger on the couch in conversation. Not everyone moment of summer requires parents to be camp counselors, but a mix it up night can be refreshing for everyone.
8. Keep it simple. Keep it free.Think of your most precious summer memories. I bet they were simple moments. Bring that spirit back to your family. A night out or device free day doesn't need to be fancy or expensive -- conversation, stories, nature, playgrounds, libraries, exercise, company of friends -- all don't cost a thing!
9. Get curious. If your tweens and teens are always connected to social networks, texts and pics, ask why. Find questions that will help build a bridge instead of put up a wall: What do you like about that app? What's your favorite social network? Who do you text with the most? Does anyone of your friends take artistic photos? What do you like to post about?
10. Resist the pic.Remind yourself that it's ok to have down time, to have fun or to be bored without documenting it! Everyone loves the convenience of always having a camera and sharing moments with friends and family, but sometimes just living can fill us up the most.