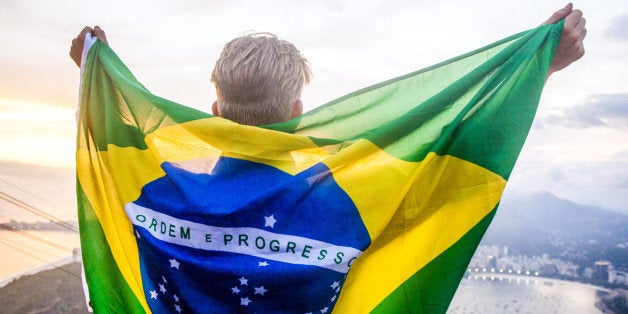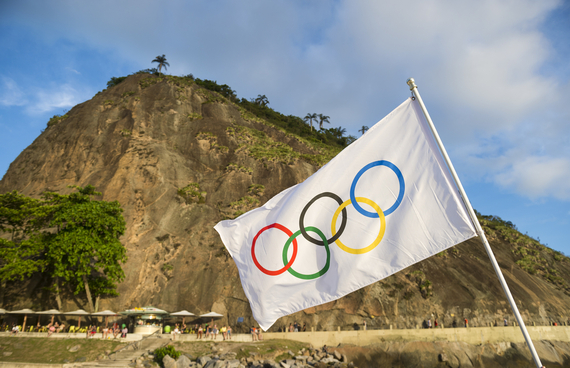 1. Visa - If you've already purchased your tickets to Brazil for the Rio Summer Olympics, hopefully you've also started the visa process. It isn't easy, fast, or cheap. If you're traveling with children, it will be even more complicated. Visas must be obtained through the Brazilian consulate designated for the region in which you live. If you can't get there yourself, you'll have to hire a service to do so on your behalf (making it even more difficult, delayed, and expensive). But a visa is non-negotiable, so start the process now and stock up on patience.
2. Portuguese - No, they don't speak Spanish in Brazil. They speak Portuguese. Are there English speakers in Brazil? Sure, but it's not their job to cater to you. Exercise your brain cells and learn a few useful phrases. Paramount among these is obrigada/obrigado. Never travel without knowing how to say thank you.

3. Zika - What you need to do to prepare for Brazil in terms of the Zika virus is actually very simple. If you're pregnant, don't go to Brazil. If you do go, don't get pregnant. Don't get anyone else pregnant. Use mosquito repellant. Prepare yourself for returning to the United States and constantly hearing the following: "How was Brazil? Did you bring back the Zika virus?" The person will then laugh as if they've made a clever joke, because horrific viruses are just hilarious.
4. Patience - Brazil's national motto is "Ordem e Progresso." This means "Order and Progress." Why is this important? To illustrate the fact that you should never put stock in a national motto. A better one might be: "Brazil: An Exercise in Patience." But here's the thing, when you're in Brazil lamenting the lack of order and progress, dig deep for the needed patience and then view the situation from a different angle. Instead of assessing the standard Brazilian modus operandi as deficient, ask yourself why America is so obsessed with productivity. Realize how uptight we are and that hyper-efficiency is not always better. Then take a deep breath, order a caipirinha, and try to relax.
5. Caipirinhas - This is the national drink, which Brazilians do much better than their national motto. The basis for this is cachaça, a liquor distilled from sugar cane. Don't let that fool you into thinking cachaça is sweet. It's pure booze. It's when they add a ridiculous amount of sugar that the drink becomes unbearably sweet. Throw in some fresh lime, crushed ice, and shake until you can shake no more. A delightful drink. Depending on your tastes, you might want to learn "Com um pouco de açúcar, por favor" (with a little sugar, please).
6. Food - Develop a taste for meat and carbs. Right now. Because Brazilians love meat and everything is served with french fries, rice, and beans. Want an omelet? Here it is, atop a giant mound of french fries and rice, with a side of beans. Wash it down with a liter of beer. It's okay if it's only nine in the morning. It's Brazil. That's not to say you can't find other fare. You'll find delicious salads with hearts of palm, the occasional gluten-free grocer, and ethnic restaurants aplenty.
7. Dress Code - It might be the summer Olympics, but it will still be winter in Brazil. Your average temperatures will likely range from the mid 60s to mid 70s and it will rain. Not ideal beach weather. However, if you're still determined to hit the Copacabana and Ipanema beaches, feel free to do so in extremely skimpy clothing. Forget whatever objections spring to mind. No, you are not too old and fat. Because everyone, of every size, lets it all hang out in Rio. Otherwise, pack light clothing, opt for layers, and don't be afraid to travel with very little and the intention to buy clothing upon arrival.
8. Money - It's good news for the dollar. Americans will find Brazil highly affordable, so much so that you'll probably want to do some shopping beyond the usual souvenirs. Go on a shopping spree with street vendors, get t-shirts at Hering, and flip-flops from Havaianas. If your travel plans include a layover at Guarulhos International in São Paulo (GRU), Fuchic in terminal three is a must (and incredible bargain) for handmade Brazilian art, jewelry, accessories, hammocks, and household items.
9. Don't Drink the Water - Depending on your accommodations, you will likely have to adapt to life in Brazil, which means forgoing the conveniences to which you are accustomed. This might include things like air conditioning, clothes dryers, hot showers, and drinking water that won't force you into a steady diet of Imodium. This should not imply that Brazil is behind the times. Recycling receptacles and Wi-Fi abound. Still, plan on purchasing bottled water (buy from a café, food stall, or market, not from an individual hawking it on the sidewalk) or travel with a SteriPen. This is a device which resembles a vibrator but is actually a handheld UV water purifier. Not as much fun as a personal pleasure device, but probably better for your health in the long run. It runs on batteries and purifies a liter of water in about a minute.
10. Safety - Oh no! Brazil has crime and corruption. Oh yeah, so does... everywhere. And just like everywhere, your safety depends largely on your common sense, general awareness, sobriety, the company you keep, and the activities you pursue. If you are traveling to Brazil for the Olympics, you'll see the police out in droves. This should reassure any fears you have, as well as the fact that most Brazilians are kind, generous, honest, and all around wonderful people.
___________________________________________________
First published at Vagabonding with Kids. AK Turner spent two months traveling in Brazil with her husband and two young daughters for the Vagabonding with Kids book series coming this fall.