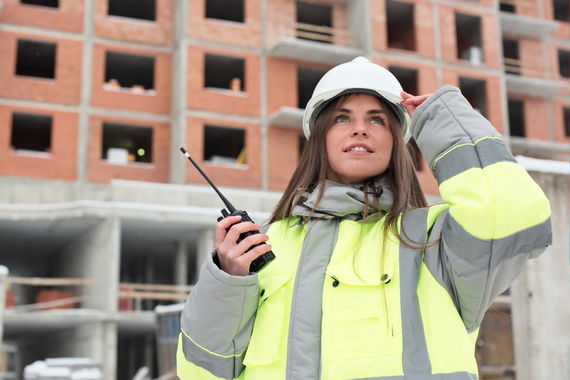 When people ask why I'm in the restoration industry, I have to smile. They probably wouldn't ask that question if I were a man.
Based on my success, I offer these 10 tips for women working in male-dominated industries.
1. You Have to Take the Leap
Just look at all the women today with important roles in national politics, high finance and heavy manufacturing.
You often hear that we're too emotional for the big jobs, but our ability to empathize makes us effective leaders. We get the big picture and understand the details.
Don't be afraid to do things your way. Believe in yourself, and get your ideas out there.
2. Learn to Be Assertive, Not Aggressive
You have to work harder in a male-dominated business.
I knew what I was doing when I tackled my first water damage repair assignment, but some of the guys on my crew weren't so sure. I did my job without attitude, and that gave me control without trying to control the situation.
You earn respect. It's not something that you can demand from the men working around you.
3. Meet Challenges with Solid Support
You face so many different challenges in a business that's always been run by men, so it's important to surround yourself with successful people.
When you connect with individuals who serve as inspiration, they help you develop the confidence it takes to push to the next level.
I appreciate so much the friends who believe in me and back me with their solid support.
4. Don't Let Stereotypes Get to You
Because I'm a woman working in a male-dominated industry, clients sometimes look right through me.
I remember knocking on a door to take care of mold testing in a Chicago home. The woman who answered gave me a blank stare and then began talking with the guys on my crew.
You can't take it personally. Just hold your head high, and do your job.
5. Develop a Thick Skin and a Sense of Humor
Often, men have trouble accepting us on the job because they think that they have to behave differently when we're around. Once they know that dirty jokes or criticizing their girlfriend doesn't offend us, they relax.
This doesn't mean you should ever tolerate sexual harassment.
However, understand that routine guy behavior isn't directed at you. Everyone will feel more comfortable.
6. Make Your Voice Heard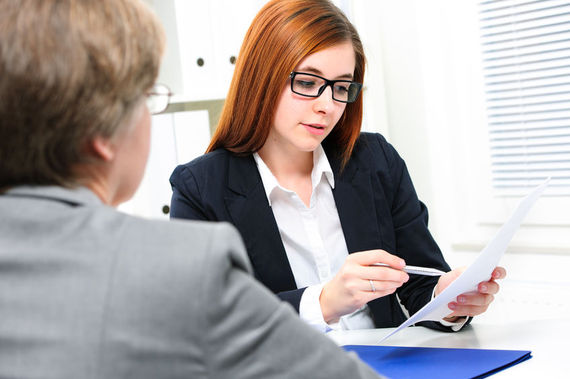 Don't assume that your boss will notice what a great job you do and make that next important project a part of your road to success.
Men in the workplace are very vocal about what they want. You have to speak up too if you want to be heard. Getting ahead means getting noticed, so find your voice. As Sheryl Sandberg would say, don't be afraid to 'lean in.'
Tell the boss why you should get that assignment.
7. Don't Be Afraid to Ask for More
When it's time to ask for a promotion or raise, don't feel intimidated because your boss is a man. He got where he is by weighing facts and figures, so arm yourself with information that makes your case and demonstrates your worth.
Keep your expectations clear, and don't be shy about letting him know why you believe that you deserve what you're asking for.
8. Link Up with Other Women
We work in businesses where we're outnumbered by men, but our own strength in numbers is really starting to grow.
Take a look around your industry's community, online networks and social channels, and join different women's business groups and Meet Ups.
They provide ongoing support, understanding and opportunities. You'll make great new friends too.
9. Recognize the Value of a Mentor
I was fortunate enough to have a wonderful mentor who helped me tremendously.
She recently passed away, and I miss her, but I'm so grateful for how she shaped my way of thinking. She taught me to catch my breath, take a step back and honestly evaluate my choices.
When you have someone who encourages you to reach your full potential, you have the best business teacher and friend in the world.
I'm so proud of my female techs who work in the field every day. They go through the same rigorous training and certification as my male crews, and the women who run our headquarters work just as hard.

By supporting and empowering each other, we're all building personal success stories in industries that won't always be dominated by men.
Things are changing quickly, and our opportunities for expanding our professional horizons just keep getting better. We're a force to be reckoned with, and we're earning the recognition and respect that we deserve.
I'm proud of what I've accomplished, but I know that it's something every woman can achieve.
When people finally stop asking why I'm in the restoration industry, I'll still be smiling.
Popular in the Community