All entrepreneurs must overcome fear to start their endeavors, but most of us do this when we have some experience behind us. Maybe after an unexpected career change, or after a lifetime of looking for the right opportunity.
But Sylvester Chisom overcame this fear early on, when he founded his first business at age 17. Now, 11 years later, he is committed to helping other young entrepreneurs take the leap that could define their futures and successes. Chisom, one of Ebony's Top Young Entrepreneurs, is working hard to inspire the next generation, combat high youth unemployment, and motivate young people around the globe.
Steve Mariotti: Tell me about your history in entrepreneurship -- from founding the car wash company to your current ventures.
Sylvester Chisom: When I was 17 years old and a senior at Parkway North High School, my friend Arthur Shivers and I started Showroom Shine literally out of the trunk of a car armed with a water hose, a bucket, and a dream of being entrepreneurs.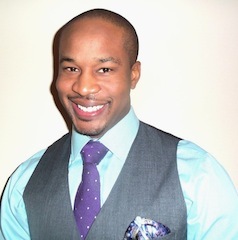 It was a cold winter day and I asked Arthur would he like to go with me to clean this lady's car and split the $20. He agreed, we cleaned the car, brought it back and there were two other ladies interested in having their cars cleaned so we did those as well. That day we made sixty dollars in a couple of hours and the light bulb turned on for us that we had something. In college we would come home for breaks and grow our business. We have since grown the company to have mobile units, a full service facility, and three airport locations through our partnership with, The Parking Spot. Our customers have thought enough of us to vote us as the Best Detail Shop in the nation four years in a row through The Steve Harvey Neighborhood Awards.
SM: What is your background? How did you get to where you are?
SC: I grew up in a single-parent home in Saint Louis, MO and saw a woman raise two kids by being an entrepreneur. My mother, Darlene Gibson, founded Professional Touch Salon in her early twenties and provided for my sister and me on the revenue she generated from her salon. She started me on the road to entrepreneurship early. I practically grew up in the salon answering phones and taking out the trash! She is definitely my inspiration.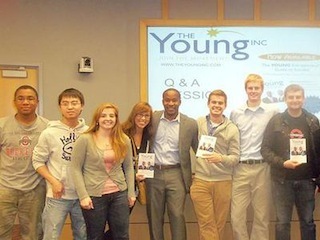 I also have had the pleasure to have one of the greatest mentors a person could have in Tony Thompson, founder of the Kwame Building Group in Saint Louis. His company has helped to build everything from Busch Stadium to airport terminals. He has helped to groom me into a successful business man and making sure that I understand the importance of giving back. I am a firm believer that everyone needs a good mentor to help take them to the next level.
SM: What is the key to being an entrepreneur?
SC: I believe a great entrepreneur believes that their greatest work is still ahead of them. Part of the entrepreneurial mindset is always looking for opportunities to do more. When you have success you should ask yourself, "Because I accomplished this goal, now what doors are open to me, what are the byproducts of my success." Thinking in that manner led me to my current venture www.sylvesterchisom.com where I offer professional speaking and books for entrepreneurial education including, The Young Entrepreneur's Guide to Success 2.0: 8 Lessons to Launch Your Big Idea.
SM: What about business excites you?
SC: I consider myself an idea development guy. I get excited about working in the unknown space of what a business idea could potentially turn into and identifying the key activities required for a successful launch. However, my favorite thing to do is speak and inspire young entrepreneurs and at risk youth at conferences, colleges, and high schools. I love sharing with them how they can find success in business and life when they apply the entrepreneurial mindset.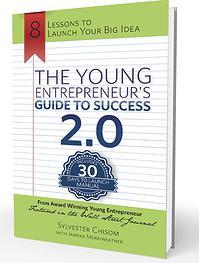 SM: Tell me more about your role as a youth entrepreneurship expert.
SC: I speak to educators and youth how to apply the entrepreneurial mindset to their lives. I have had the opportunity to work with entrepreneur educators and students from M.I.T to India and in between. One thing my parents and mentors have taught me is that you must live your life in a way that you make the greatest impact possible with all of your gifts and talents.
Based on the book, I created The $50 Startup Program for schools. Students actually create real businesses on a $50 budget during one semester. At the end of the program we have a school-wide Youth Entrepreneur Day when, students setup tables for their businesses and sell their products to the students and staff during their lunch periods. Students learn entrepreneurship, business skills, and charitable giving. It's incredible to see how their lives are impacted when they see someone believes in their ideas and passions.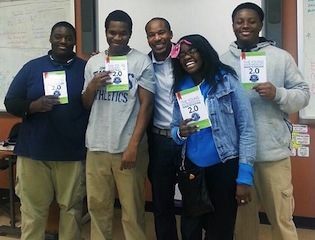 SM: What is your best advice for young entrepreneurs?
SC: The most useful thing I have learned in life is that you should live life with a limitless success mindset. That means you should never let your past successes or failures dictate the person that you are meant to become. I also want to share the 10 tips that I talk about in The Young Entrepreneur's Guide to Success 2.0:
1) Follow your passion and think big. Have a clear vision for what you want your company to become.
2) When you get started, define what success looks like and what failure looks like so you know if you are headed down the right path or if it's time to try something else.
3) Have a Limitless Success mindset: Remove any self doubt from your way of thinking. Believe in yourself!
4) Find great mentors, people who have been where you want to go.
5) Keep your business idea flexible and be prepared to pivot based on what your customers are telling you.
6) Build a great team, to include business partners, accountant, lawyer, etc. You can only go so far flying solo.
7) Create a business that can scale, meaning revenue grows at a faster rate than expenses.
8) Run a lean startup. Bootstrap the business as far as you can.
9) Create a working demo if possible before pitching to investors. It is easier to find funding for something that has proven customers.
10) Have Fun!!! Make sure you have a good work/life balance.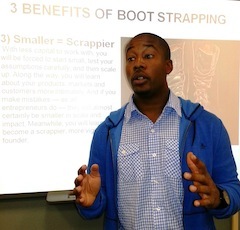 Special thanks to Lauren Bailey and Maya Horgan for assistance on this article.