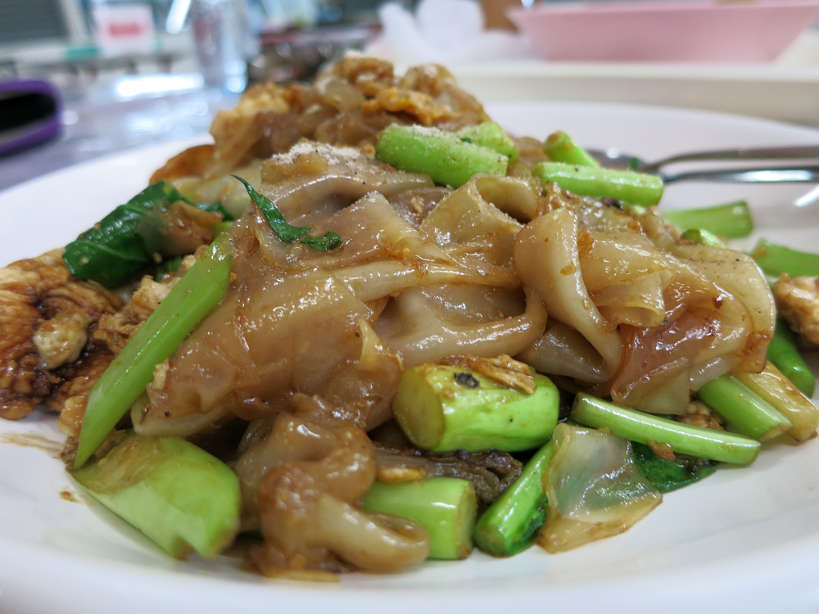 When you first arrive in Bangkok, chances are you will find the sprawling mega city to be quite intimidating. And when it comes to the food, delicious smells will tempt you everywhere, and the options will be numerous.
Finding the authentic and local eateries will be overwhelming at first. To help you navigate your way, we have put together 10 tips to help you eat amazing authentic food in Bangkok. This guide is perfect for first-time visitors to Bangkok, or those looking to branch out and eat like a local.
Choose From The Different Eateries in Bangkok
There is no shortage of places to eat in Bangkok. This section highlights the four main types of eateries you will find in Bangkok for local and authentic experiences
#1- Best Street Food Bangkok
One thing to know is that the best street food vendors specialize in one dish. The best part is that you see them prepare it in front of you. If you are not sure about which street vendor to choose from, start by observing.
· How are they preparing the food?
· Are there a lot of locals stopping by to order or eat there? If families and the elderly are stopping, that's even better!
· What are the cooking conditions? Is it looking clean and organized? Are they using a lot of oil or not?
Once you've made your choice, time to move on to the eating experience!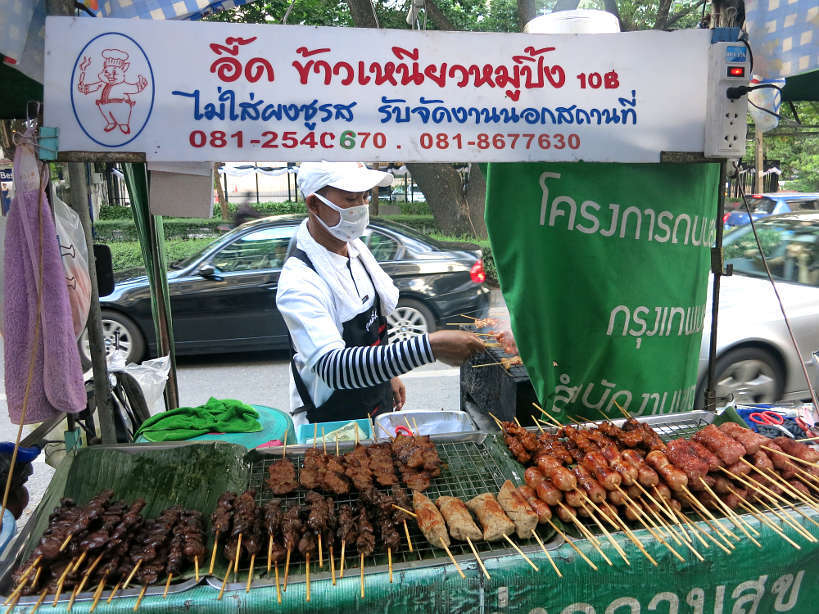 You will find many local markets in Bangkok. Some markets are large weekend markets, while others are local to the neighborhood.
The local markets are usually organized into sections. You will find the fruits, the vegetables, and then what they call the "wet market." This is where you will find the fresh fish, seafood, meats and poultry.
Generally, you will find the food vendors at the periphery of these markets.
Like the street food vendors, the market food vendors tend to specialize in one type of dish. Walk around to find the dishes that you want to try. Proceed as mentioned in the street vendor section to make sure you eat the very best.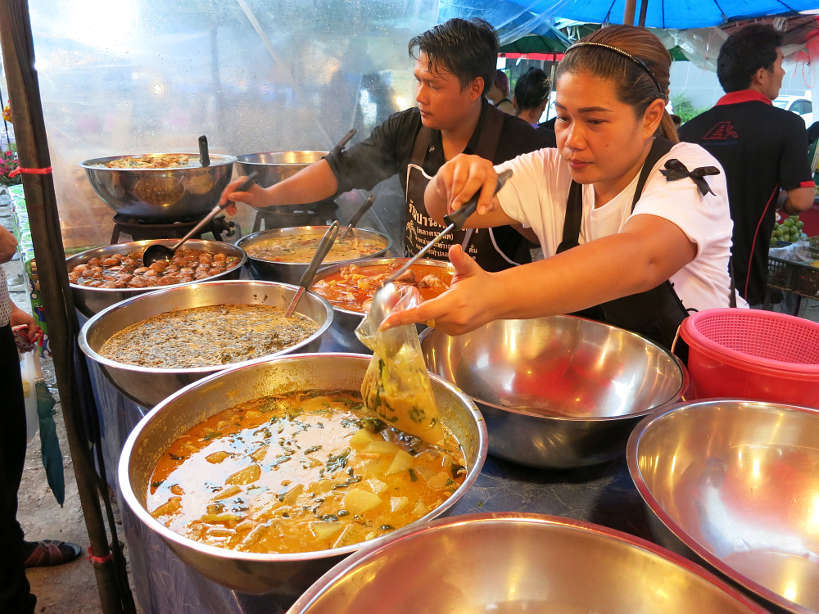 #3- Cafeterias For Office Workers
A great place to have local and authentic food is to eat at where Bangkok office workers eat during the week.
You will find large parking lots transformed into street food cafeterias for lunch. Others may be permanent dedicated cafeterias.
Look for places where there are a lot of office workers and you will find your way to these cafeterias.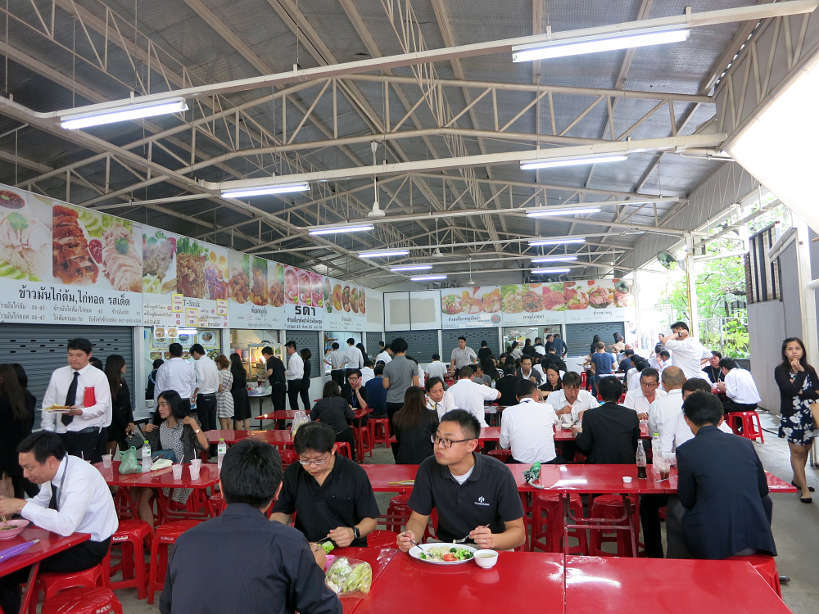 #4- Authentic Bangkok Restaurants
When you are in a city like Bangkok where the street food is delicious and cheap, it is hard to justify going to a restaurant to pay the high prices for something you can easily find on the streets.
So why would you want to go to the restaurants in Bangkok?
First, some "high-end" restaurants will have air conditioning. And it can be very hot in Bangkok. So a break from the heat can be a nice relief.
One of the particularities of Bangkok restaurant scene are the "Shop House Restaurants". These are basically a room on the first floor in a house that is dedicated to receiving and serving customers. It is almost like eating in someone's home. The kitchen is either a food cart on the street or a small kitchen in the corner of the room.
Of course, you can enjoy high-end restaurants with some of them having a more western flair. It is always nice to treat oneself to a great meal on your travel!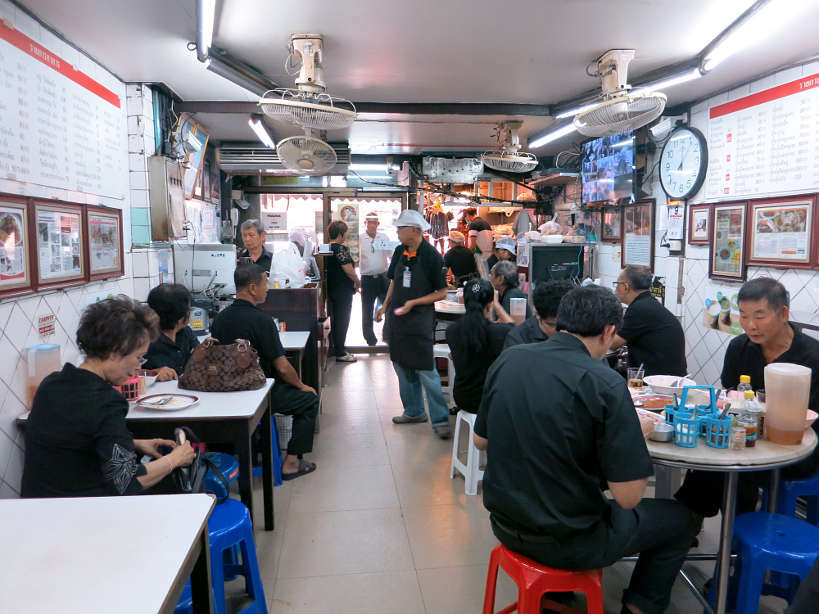 The Local Eating Experience
#5- How Spicy Is The Food?
The question about the spice level of the food is probably on your mind. It certainly was on ours before we got to Bangkok.
From our experience, we found the food to be more spicy than Thai food in the U.S. Some soups and curries tended to have chili peppers hidden within. Despite the spice, the food is still edible and tasty. There is a wonderful balance of flavors between sweet, sour, spicy and salty.
Many locals add more spices to their meals using various peppers and sauces that are found on each table. If you are concerned about the spice levels, knowing these two words in Thai will help: not spicy - Mai pet and very spicy - Pet maak!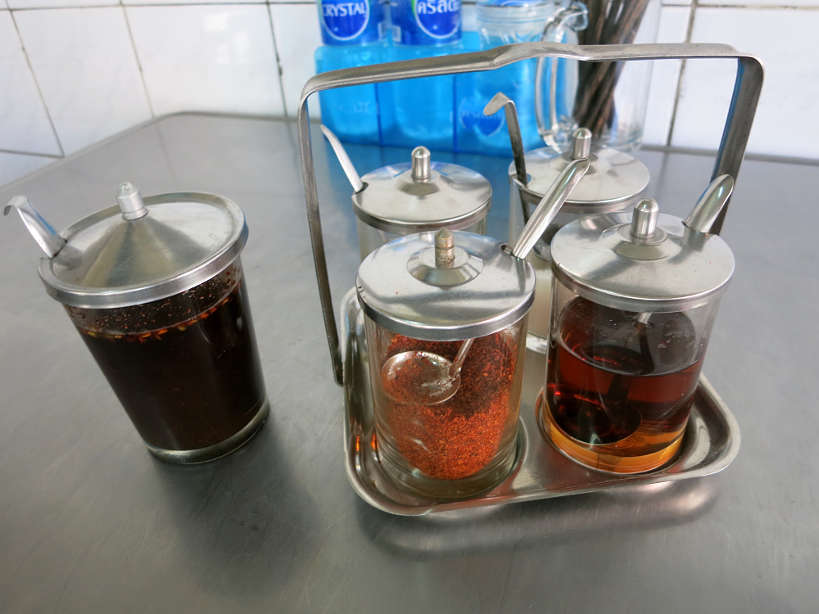 In Summary
With Bangkok's reputation of having one of the best cuisines in the world, you must enjoy all the delicious food the city has to offer. Don't be afraid to branch out and try Bangkok street food. Make it a point to eat new dishes in new venues.
Calling all HuffPost superfans!
Sign up for membership to become a founding member and help shape HuffPost's next chapter
This post was published on the now-closed HuffPost Contributor platform. Contributors control their own work and posted freely to our site. If you need to flag this entry as abusive,
send us an email
.