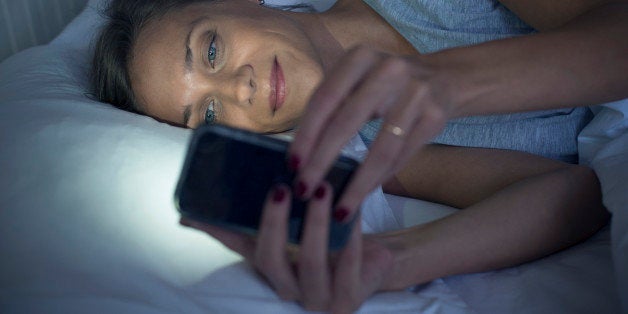 A long distance relationship is awful. Almost not worth it. There, I've said it. It feels like a lifetime ago, but there was a point when my husband was merely my boyfriend, and we lasted through two years of a long distance relationship. During that time, we learned a few things and I want to share how we were able to make it. Long distance is never easy, but it is doable.
Tip #1 - Don't Do It.

Seriously. It's awful, stressful, and draining. Still sound like something you want to try anyway? Ok, then maybe it is right for you. Everyone told me at the time to not do it, but it only solidified the idea in my head that our choice was the right one for us. Long distance definitely isn't cut out for all couples, but there are certain people who are determined enough to work through it. Just make sure you really put thought into it.
Tip #2 - Be Ready to Work Twice as Hard as You Did Before.

Relationships take work. A long distance relationship takes even more work. But don't confuse work with time. You need to work towards having a very strong, solid base to your relationship. Be open, honest and trusting. Take the time to figure out how best to communicate with each other -- and when works for both of you. Work at making each other feel special, even without seeing each other. All the things you work on during a normal relationship will need extra effort for a long distance relationship.
Tip #3 -- Send Snail Mail.

Obviously texts, calls, Skype and email can and should still be utilized. But there is something special about getting something physical in the mail. I loved receiving letters -- seeing his handwriting and knowing he spent the time to sit down and write something out. They also are wonderful to keep and be able to pull out and read when you're having a lonely moment. Reading an old text just isn't the same.
Tip #4 - Still Set Up Date Nights.

The internet is a wondrous thing. And Skype is amazing. My husband and I didn't have Skype, and back then the internet was so slow that when we tried to video chat it would always freeze up and be super pixelated. But we still tried to have date nights every once in awhile. We would watch the same movie, or play games online together.
Tip #5 -- See the Time Apart as an Opportunity to Work on Yourself.

Sometimes when you're in a relationship you don't take much time for your own personal growth. But it is easier to focus back in on yourself when you have time apart. Use that time to focus on a goal or passion and grow it.
Tip #6 -- Find a Routine.

While I'm not generally a fan of routines (I can't even stick to meal planning), I was a fan of having one for our chats. Before we set times to talk, we would call and generally the other one was busy. Different time zones definitely didn't help. And some days when I would call and he wouldn't pick up, it felt like my whole day was thrown off - it would put me in a funk.
But once we decided on a set time a few days a week to make sure we were available to chat for an hour or so, all of that changed. We had something to look forward to and knew we would be there for each other at that time.
Tip #7 -- Try to Find a Friend Who is Going Through a Similar Situation as You.

My husband had a roommate that also had an out of state girlfriend. It helped that he was close with someone who knew what he was going through. For me, I was more in a gray area with most of my friends. I wasn't single -- but I wasn't able to go out on couples nights either. Looking back, I wish I had made more of an effort to find someone who could relate.
Tip #8 -- Check In Once or Twice a Day.

For us, this usually meant a text to say good morning and a text at night to say goodnight and that we loved each other. It was a cute reminder each day of why we were working through the distance. It wasn't time consuming, but it meant so much.
Tip #9 -- Try to Visit Each Other.

The one good thing about being in different locations is having somewhere to visit - and it makes visiting extra special. Traveling and finding time to travel can be difficult, but if you can sneak in little trips every once in awhile it is worth it. While we were doing long distance, we saw each other about 4 or 5 times a year.
Tip #10 -- Have an End Date in Mind.

While I know this may not always be possible, having an end goal will help you get through the time. When we had six months left, I started a countdown because I was so excited. And once that date was on the calendar, it made the rest of the time much easier.
If you are in a long distance relationship, I wish you the best of luck. I know first hand how awful it can be -- but I would do it over again if I had to. If you have any questions or need any advice, I would be happy to chat with you below!
Alexandra is a Chicago area blogger at www.myurbanfamily.com. Her writing includes life advice, random musings, and details about her family's journey into urban life in Chicago. Make sure to follow along HERE for helpful and witty post updates.
Calling all HuffPost superfans!
Sign up for membership to become a founding member and help shape HuffPost's next chapter