Latin America still has a bad reputation when it comes to safety whilst traveling. As much as one still needs to practice caution, it is much safer than even 10 years ago and remains a bucket list item for many travellers. Here is a list of 10 tips to best minimise dangers and enjoy this unique part of the world.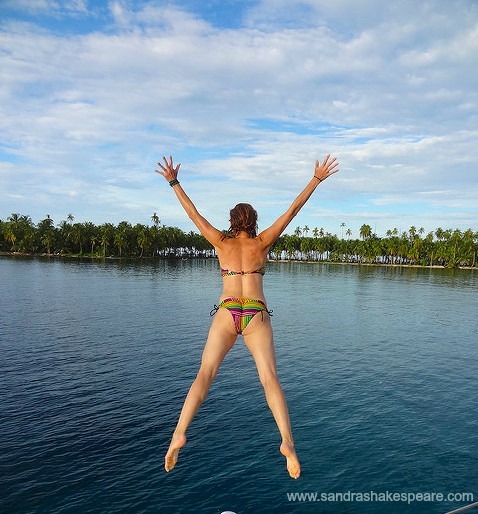 1. Before you go - Get vaccinated
Consult a travel doctor before you depart your home country and get necessary vaccinations for areas you're visiting. Things like yellow fever, typhoid and hepatitis are not the kinds of souvenirs you want to bring back from your trip.

2. Talk to other travellers, speak to the staff at your accommodation
The best way to stay safe is by getting advice from people who know more than you. This means the staff at the hotel or potentially other travellers that have been there longer than you have. Ask lots of questions: What transport to use/Where to eat/Are there unsafe areas to avoid etc. Get informed about where not to go, what not to do.
3. Plan ahead. Get a map and familiarise yourself with the area you're visiting
Looking lost can make you look vulnerable. Get to know your surroundings and general areas of interest before you head out. There are plenty of great apps for access to maps that you can download on your phone, or tablet meaning you can read them even when you're offline. Check out 'City Maps 2 Go' by Ulmon for instance. This app will let you add your own points of interest or your hotel and has the ability to show you where you are without using mobile data.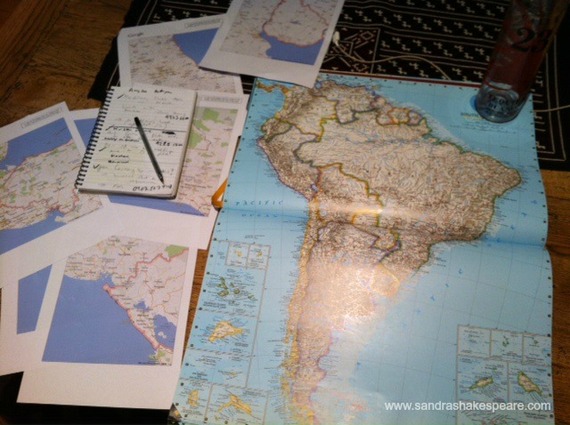 4. Use your Spanish, even if it's a few words. They'll go a long way
Go out an interact with the locals, use some Spanish even if you don't speak the language. Knowing a few words can go a long way. 'Hello', 'Thank you', 'How are you?', 'What's your name?', 'One beer please' are just a few simple phrases that can get someone to flash a smile at you, engage with you and might just make helping to find your way a little easier. Try 'Duo Lingo' app to help learn some of the basics.
Remember: body language experts say that only 30-40% of communication comes from verbal exchange. The rest is on signals and body language - so not speaking a local language is no excuse not to be able to communicate.
5. Keep your day bag in sight on long haul buses
Petty theft and pickpocketing is still relatively common on many of the buses through Latin America. You'll have to put any larger pieces of luggage in the compartments under the bus, but you shouldn't worry too much about this. The most common theft happens from bags stored in the overhead compartments or even under your seat. Either keep your bags on your lap, or make sure you can feel your bags between your feet.
6. Get local guides and/or tours
If you're more comfortable being guided, check at your reception for local guides or tours. This is often worthwhile, especially if you have limited time or you are in areas rich in history and ruins. You'll get a much better understanding of the culture, traditions and historic significance. Taking a guide generally means you travel on private transport and you'll be shown places to eat at that are reputable and safe.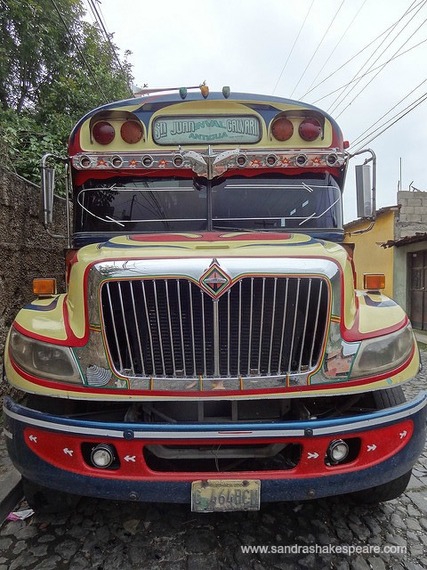 7. Keep documents on your person and backup with a digital copy
You should try and keep your passport and some cash on your person when in transit. In the unlikely event that your bags should all go missing or get snatched, you'll at least have your identity and some money to make a phone call. It's also a really good idea to keep a digital copy of your documents somewhere you can access them online, when and if you need it. Try 'Dropbox' for this. At least make a photocopy and keep this in a separate location to your passport.
8. Stay off the roads at night
If you've decided to drive yourself, talk to your reception staff or hosts about road safety at night. Certain parts of Mexico in particular are known to have drug traffickers run their "errands" at night, so it's best to avoid any unwanted interactions. Roads in mountainous areas throughout Latin America areas are often adjacent to vertigo inducing drops and badly (if at all) lit, so day drives are definitely the way to go.
9. Don't use ATM's that are hidden away
Try not to take out money from ATM's in areas isolated from public traffic. It's best to make your withdrawals during daylight hours or in early evenings, particularly in bigger cities.
10. Pay a little extra for your long haul bus trips
The more reputable bus companies have better safety standards and reputations they want to keep. Bus travel in all of Latin America is generally quite comfortable, clean and the best way to get around. Paying a little extra often means that they adhere to speed limits which is frequently not the case on cheaper buses. Top end buses in most countries, are quite luxurious.
Use your common sense, beware of your surroundings and don't make yourself look like an easy target. But remember to have fun, be friendly and use your Spanish, even if it's limited and you'll be on your way to having an amazing time. The vast majority of locals are incredibly hospitable, friendly and want you to have the best possible experience of their culture.
Buen viaje & travel safe.
Related