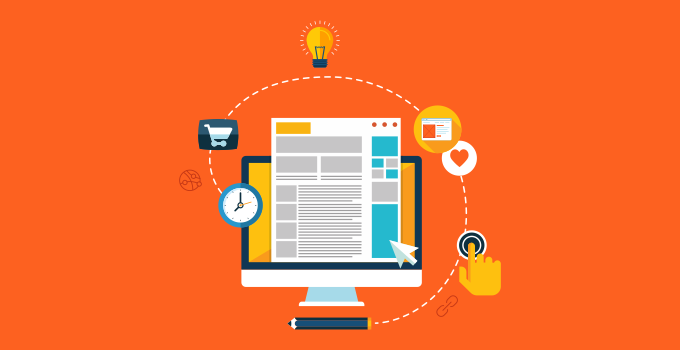 In today's data-driven environment, businesses have the ability to monitor every customer interaction with their brand. If a visitor browses specific products on an e-commerce site or engages with your brand in real life during a branded experience, there is important data around the interaction whether that visitor makes a purchase or not. But all that information is useless if the business in question can't somehow boost sales based on that information.
Enter retargeting. Also known as re-marketing, this technique has businesses placing a cookie on the browser of each customer who visits, which then allows the site owner to continue to deliver ads based on that person's website interactions. This goes beyond boosting sales, allowing you to continue to remind customers of your brand. And indeed, it also goes far beyond digital retargeting - and building lasting relationships from experiential marketing. Over time, it is more likely they'll think of you when they need the products or services you offer.
For retargeting to be effective, however, businesses need to take the right approach. Here are a few tools that can help you with your retargeting efforts.
1. AdRoll
AdRoll is a leader in the retargeting space, creating solutions for businesses of all types. This means when a customer visits your website, his or her interactions will create ads that are constant reminders of your brand. These ads appear on mobile devices and social media sites, letting you deliver offers for new products or notify customers know if prices have dropped.
2. AnyRoad
As experiential marketing is growing among brands, Companies like Anheuser-Busch rely on AnyRoad's Experience Relationship Management (ERM) platform to gather data on customers who visit their breweries. It can be difficult to retarget customers based on in-person interactions, but an ERM simplifies the process, collecting the information necessary to reach out to prospects in the days, weeks, and months following an event.
3. Centro
Centro packs its retargeting into its comprehensive solution tailored to each business's specific needs. The company's programmatic solutions include precise targeting that first identifies a buyer's journey and then reaches out to that buyer at perfectly-timed intervals. Each client is assigned a technology consultant who identifies the right strategies to power their business efforts and works to put that technology to use.
4. Falcon
If you want to remain competitive within your industry, it isn't enough to monitor customer interactions with your own website. Falcon pulls insight on customers across relevant social media platforms, offering information on the conversations taking place. This data is designed to help you personalize your correspondence with these customers based on the interests they've expressed.
5. Perfect Audience
Customers spend more time than ever on social media, which means businesses should be marketing to them there. Perfect Audience specializes in social media-based retargeting, delivering ads directly to customers while they're scrolling through their news feeds on platforms like Instagram and Facebook. The company's retargeting service optimizes ad placement to ensure customers are likely to see it at the most affordable price for the business.
6. Quantcast
An important first step toward retargeting your customers is to fully understand them. Quantcast takes care of all of that, utilizing machine learning technology to gather data and use it to target them with ads that are likely to engage them. While retargeting your audience, you'll also learn more about them, which will give you the information you need to make business decisions and create winning marketing strategies.
7. Reach Dynamics
Direct mail remains an effective way to reach new customers, especially for local markets. Reach Dynamics offers contact information on those who visit your website, including physical mailing addresses. You'll already have data on each customer's interests that you can then use to personalize the print material you send.
8. Rocket Fuel
With IBM's Watson technology built in, Rocket Fuel has the backing of the best. By choosing this solution, you'll have the power of predictive analytics to not only understand how customers have acted in the past, but how that activity will impact the future. The company promises to significantly boost a brand's ROI with daily ads that generate results.
9. Shopify Retargeting
Ecommerce businesses that sell through Shopify can use compatible apps to retarget customers with their items on sites like Facebook. You simply set up your custom audiences and connect them to your online store, where their activities will be tracked and they'll be delivered ads in response to that information. Your Shopify sales will increase and your customers will benefit from ads that relate to their own specific interests.
10. Twilio
The average customer spends more time texting than emailing, making it essential that brands find ways to reach them through SMS. Twilio hones in on text message-based communication, offering APIs that a business's developers can use to send eye-catching text messages and track results. The app offers location-based targeting and easy group messaging to help businesses with their SMS marketing efforts.
Retargeting benefits both customers and the businesses that serve them. Customers have stated that they prefer personalized interactions, so it's important that companies hone their marketing approaches to ensure that they're fulfilling that demand. With the right tools in place, businesses of all sizes can retarget customers based on their past interactions with their brand, improving results without significantly increasing their ad spend.
Popular in the Community