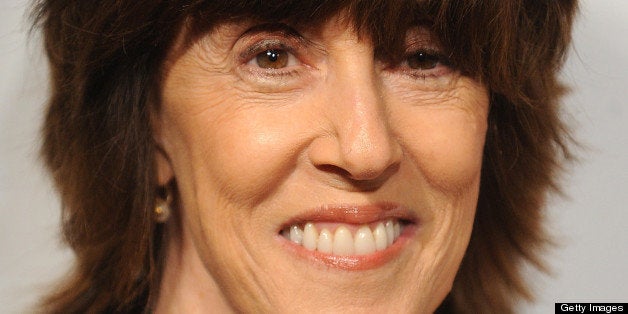 A new short film premiered at the Beverly Hills Film Festival this week carried a loud and clear message for women everywhere -- but did it in the most subtle manner. Illusion is a seven-minute drama exploring the "illusion" of life and the idea that we do not experience the environment itself, but rather a projection of it, created by our own minds. The film is unique in many ways, but one of the most obvious is that it was created by a team of mostly female filmmakers, including the director/producer Jessica Hester, writer Liz Iacuzzi and producer Tommee May (who also starred in the film).
What's interesting about Illusion, though, is that there was no hoopla around the fact that it was written, produced and directed by a faction of females, even though that is a rare find in Hollywood's male-dominated world. According to Fandor, from 2002 to 2012, only 4.4% of the directors across the top 100 box office films were women. That's a drop in the bucket, or in the film world... a single frame in the reel.
And yet, although it was a major feat to have so many women involved in the making of this film, the movie mavens behind it feel no need to call out the fact that they are women working on a film. They don't want you to cheer them on because they happen to like wearing dresses. They'd rather let the work speak for itself. So, to honor female filmmakers everywhere who are slowly but surely carving out a name for themselves in the film world, here's a list of the top 10 female directors who refuse to believe Hollywood is a man's world.
How can we not mention Kathryn Bigelow? Known for her incredible visuals and heart-pounding action sequences, Bigelow became the first woman to win the Academy Award for Best Director with her film, The Hurt Locker.
Jane Campion is a New Zealand film director who was only the second of four women ever nominated for the Academy Award for Best Director. Her Oscar nod was given to her for directing the acclaimed film The Piano in 1993.
Gina Prince-Bythewood wrote and directed the widely-acclaimed feature film Love & Basketball in 2000. She won an Independent Spirit Award for Best First Feature and a Humanitas Prize for her work on the film. She later went on to direct The Secret Life of Bees in 2008.
Claire Denis has created an impressive body of work and has been called, "France's greatest living female film director." Receiving an acclaimed debut for her work on the film Chocolat in 1998, Denis went on to explore French colonial themes in her following award-winning films: Beau Travail in 1999, 35 Shots of Rum in 2008 and White Material in 2009.
Catherine Hardwicke directed the film Twilight, which launched the film franchise based on the best-selling novels by Stephenie Meyer (hey, hey, another female!). The film earned $69.6 million in its opening weekend, the highest-ever opening for a female director.
Harvard educated Mira Nair is an Indian film director based in New York. She directed award-winning documentaries, including So Far From India and India Cabaret. Her debut feature film, Salaam Bombay! was nominated for an Academy Award for Best Foreign Language Film in 1988.
Amy Heckerling was one of the few women filmmakers known for making multiple box-office hits in the '80s and '90s with movies like Fast Times at Ridgemont High, European Vacation and Clueless. In 1998, Heckerling received the Franklin J. Schaffner Medal from the American Film Institute and in 1999, she received the Crystal Award from Women in Film.
As the daughter of famed director Francis Ford Coppola, Sofia Coppola makes us question if great directing skills can be passed down in family genes. In 2003, she received the Academy Award for Best Original Screenplay for Lost in Translation, and became the third woman (and first American woman) to be nominated for an Academy Award for Best Director.
Julie Taymor first rose to fame when she won a Tony Award for her directorial work on the Broadway production of The Lion King. She then went on to helm critically-acclaimed films like Frida and, most recently, an adaptation of The Tempest.
From Sleepless in Seattle to You've Got Mail, Nora Ephron is the queen of romantic comedies with heart. Ephron died from pneumonia, caused by acute myeloid leukemia, in June of 2012, at the age of 71. However, she will always be remembered for her sharp wit and quick quips.
Laura Seldon is a writer and journalist living in Los Angeles who has been published by The Huffington Post, Spark Networks, and Rock The Vote. Follow her on Twitter for updates on the Who, What, Where, When and Why of all things LA.
Related
Popular in the Community