Let there be peace on earth, and let it begin with your own peace of mind.
If there was ever a time for Taking the Cure - it's now. With humankind seemingly spinning out of control, isn't it tempting just to wrap yourself in a terrycloth robe and pretend the world is one, if only for a few days? The following Destination Spas and Hotels with On-Site Spas, offering a selection of treatments, professional staff, and a cozy room at the end of the day, are the best of the best in the Northeast USA.
For more information about each hotel, and what to do once there, consult the Northeast Getaway experts at GetawayMavens.com.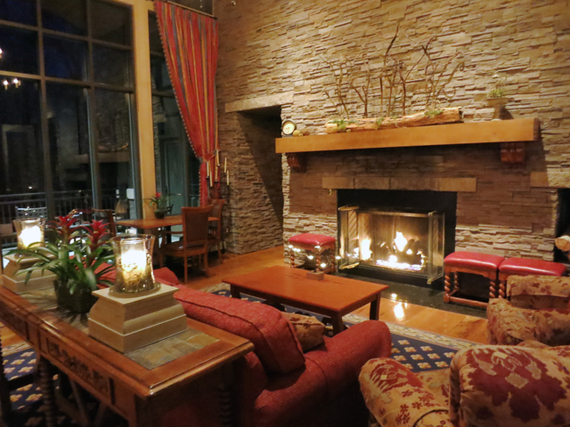 1. Lodge at Woodloch, Hawley PA: A perennial crowd favorite, and the only true Destination Spa Hotel on this list, the acclaimed Lodge at Woodloch redefines what is typically a restrictive Spa Experience and makes it their opulent own. You can take advantage of each and every hard-core workout class, yes. But you can also walk meditatively around the newly paved outdoor Labyrinth, sooth your bones in a Restorative Yoga Class, or do nothing but sit by the fire in the stately Library and read. Your choice. Alcohol is permitted (though wine and drinks are not included in the "all inclusive" price), and the excellent foodie-approved cuisine is far, far from rabbit food. Though spa treatments cost extra, you'll want to book at least one (or really, more) treatments during your stay. Start with a swim in the indoor pool, or a quick shvitz in the steam or dry sauna, before succumbing to the pleasures of the 80-minute exfoliating and moisturizing Mud and Suds Body Treatment that incorporates Dogfish Head hops and barley. Yes, you will smell like a brewski when you hop off the table, and that's a good thing. Even better, instead of a glass of water, your massage therapist awaits outside your treatment room bearing a cold glass of Dogfish Head IPA. No wonder this massage is popular with dudes.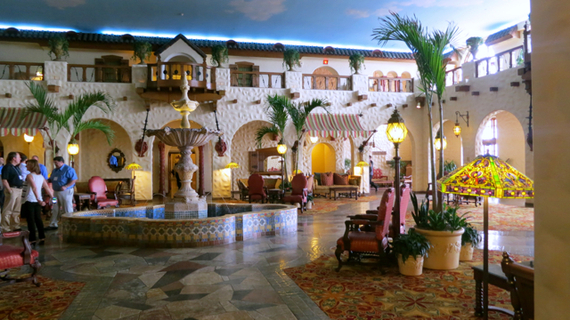 2. Hershey Hotel and Spa, Hershey PA: Philanthropist Milton Hershey put 600 people to work during the Great Depression in 1933 to build this marquee hotel, a leading light of hospitality in those dark times. Though a bit bland on the outside, the interior, particularly the colorful Moorish Fountain Lobby (designed like the Heliopolis Hotel in Egypt), and The Circular Dining Room, are still magnificent. In the raved about Spa, luxuriate in a 15 minute patented Whipped Hot Cocoa Bath ($50). Awarded a U.S. patent in 2001, it's an experience comparable to sitting in a cup of hot chocolate and the spa's most popular treatment. There are dozens of indulgences, including an "edible facial". Leave it to the folks at Hershey to come up with all kind of ways to be immersed in the sweet stuff; dipped like fondue, wrapped like a burrito and submerged -- all without ingesting a single calorie!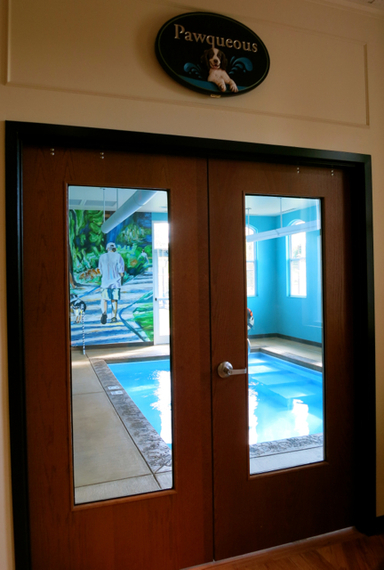 3. Nemacolin Resort, Farmington PA: What exactly is Nemacolin? It's a luxury hotel. It's a wildlife sanctuary. It's a small-plane airport (" just don't ask who's flying in on his/her private plane.") It's an award-winning golf course (Pete Dye designed Mystic Rock, The Links) and Golf Academy. It's a Holistic Healing Center and Spa for both humans and animals. It's an Art Museum with a collection valued at $45 million. It's an antique car museum, a prop-plane museum and an official Jeep Driving Academy. It's got a climbing wall, a zip-line, x-country skiing, tubing, horseback riding, dogsled rides, canopy tours, paintball. There's even a piece of the Berlin Wall on the property. Nemacolin is a deliriously wacky, extravagant, homey, friendly, fun whirlwind of a place where the refined Spa is just a small part of the experience.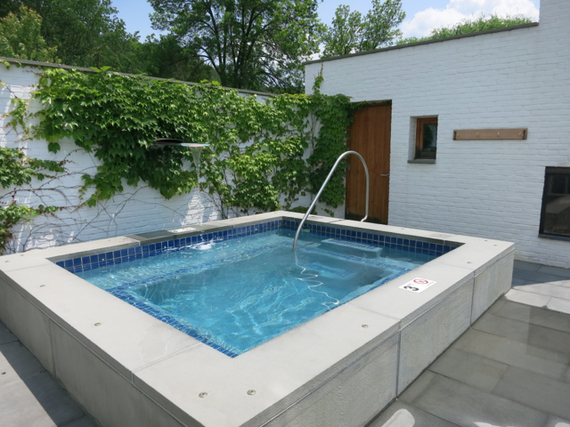 4. Woodstock Inn and Spa, Woodstock VT: Renovated in 2011 and 2015, the centrally located Woodstock Inn, first opened in 1892, has reason to be proud. Service is exemplary, food is wonderful and aesthetics way over par. The Inn's eye-catching 10,000 sq ft. LEED designed spa, opened in 2010, features local Bluestone and sustainably harvested Oak. The "Waiting room" overlooks an outdoor saltwater pool and separate windowed dry sauna building, from which you can sit and watch snow falling outside. You don't have to be booked for a treatment to enjoy the dry sauna, or the Eucalyptus infused steam shower, cucumber water, cold washcloths, mosaic showers or pool. Guests pay $25 and can enjoy all day long.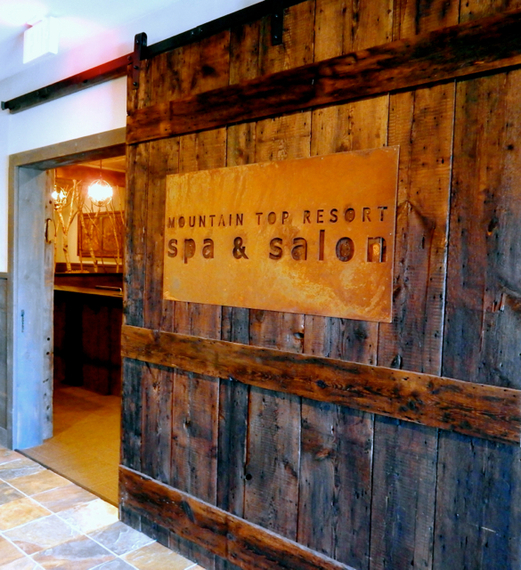 5. Mountain Top Resort and Spa, Chittenden VT. This high-end, newly renovated resort high on a hill has fantastic views of the Chittenden Reservoir and mountains. Plan to get a treatment at the brand new, barn-chic Spa. Treatment rooms - for facials, body wraps and all kinds of massage - feature stone tile showers. Participate in Yoga, Guided Meditation, X-Country Skiing and Snowshoeing in season, and much more. If your time is limited, revel in smashing mountain and lake views while soaking your feet in hammered copper bowls filled with warm water and soothing salts. 50-min. massage and treatments from $110-$135.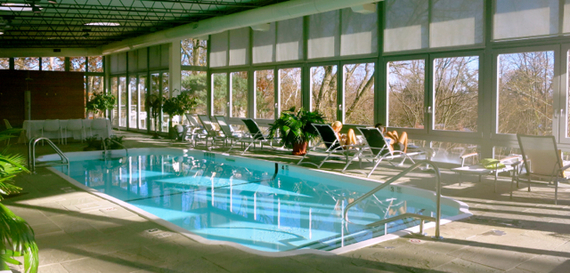 6. Buttermilk Falls Inn, Milton NY: Featured on the National Geographic "Stay" list, the eco-friendly Buttermilk Falls Inn, which juxtaposes renovated 1700's cottages with abstract contemporary buildings on 75 acres, is no longer that "secret" hideaway 90 miles from Manhattan on the west bank of Hudson River. The full-service spa is housed in a modern glass and steel structure steps from the main house. Sure, you can exert yourself in the "endless current" indoor pool, but plenty of guests bring along a book or pile of neglected newspapers and camp out in one of the poolside lounge-chairs with views of the Hudson River.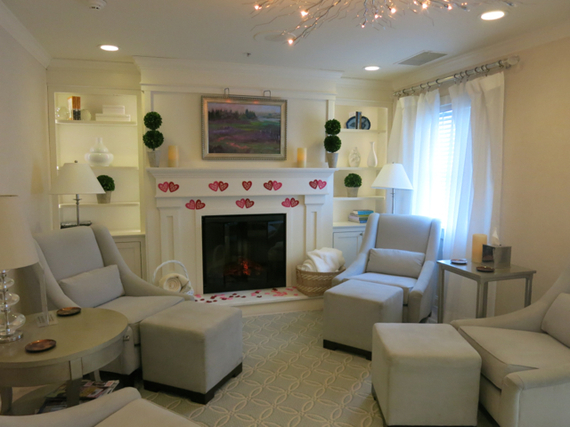 7. Saybrook Point Inn, Old Saybrook CT: The cheery yellow Saybrook Point Inn and Spa is perched on a Long Island Sound peninsula and encompasses a marina, main hotel, restaurant, two "boutique-style" guesthouses, and the splendid Sanno Spa. The hotel lobby, cozy and thick with dark antiques, brightens from a shock of sunlight through glass doors that open to an outdoor deck, overlooking docked yachts in season. Sanno Spa embodies serenity: The "relaxation room" is a quiet off-white oasis, with straight-backed leather chairs, silk lilies, water, and a selection of teas. And rates won't cause your blood pressure to rise. The "Sanno Spa Trio Package," which includes a 25 minute Body Polish, a 50 Minute Customized Massage and a 50 minute Organic Facial is very well-priced at $259.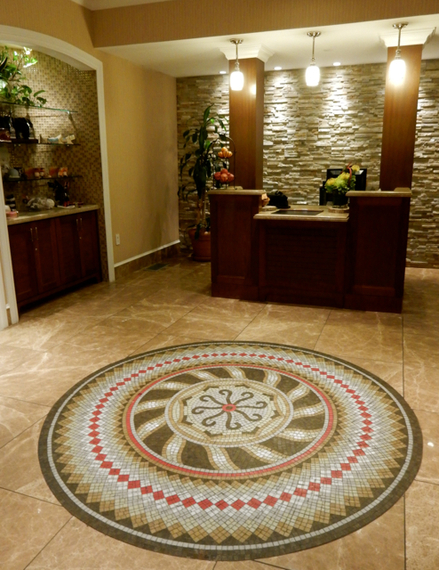 8. Inn by the Sea, Cape Elizabeth ME: This big-dog friendly luxury hotel is one of those close-to-perfect places that repeat guest don't want me to write up for fear that as a result, reservations will be a tough get. But Inn By the Sea has been quietly building its impeccably stylish, "green," and service-oriented reputation for years, and it's been written about in the highest-end magazines. So this mention probably won't change matters much. The LEED certified in-house Spa offers a menu of treatments in several treatment rooms. My Hot-Stone Massage Therapist professionally kneaded and released some tight muscles that had been plaguing me for weeks ($120/60 minutes). The Sea Waves Signature Massage ($165/90 Minutes) incorporates aromatic massage oil on a "surround sound" massage table.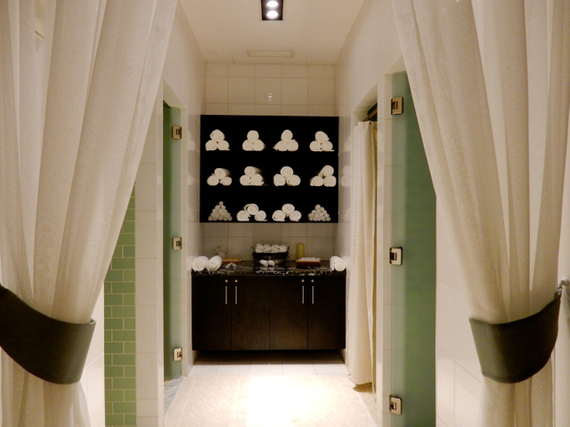 9. Gaylord National Resort and Conference Center, National Harbor MD. The pure scope of the Gaylord National can be overwhelming (the massive Conference Center wing of the hotel alone- a whopping half a million square feet of meeting space - includes a main hallway so long, you can lay the 555 ft tall Washington Monument on its side and still have a few feet of corridor left), but service is quick and friendly and you'll be impressed in short order by the soaring 1.5 acre atrium under glass, and views out to the Potomac River. In-house Relache Spa is one of the largest full-service spas in Metro DC area; 20,000 sq ft of space with 11 treatment rooms, a Riverview Relaxation Room, and a Hair and Nail Salon. I can attest to the elegance of the décor, warm reception, and quality of treatments, having had one of the signatures - a 50-minute exfoliating/moisturizing wrap ($150). I met several out of town patrons who drive considerable distance to get here, so hotel guests are lucky that Relache is a mere elevator-ride away.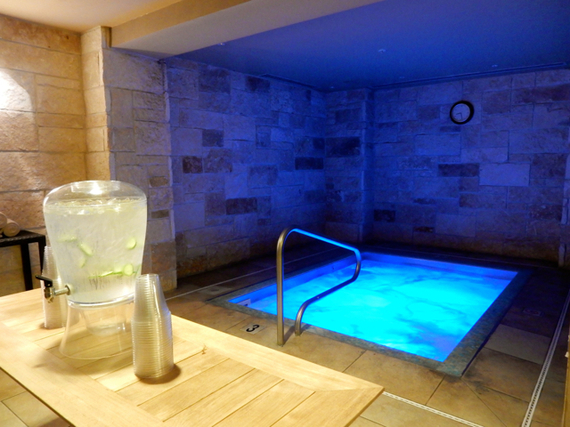 10. Lansdowne Resort and Spa, A Destination Hotel, Leesburg VA: Lansdowne was known specifically as a "Conference Center," ideal for large groups, but not marketed as a place for leisure travelers. Now, the hotel's newly renovated rooms appeal more and more to families, groups of friends, and romantic couples of all ages. A work in progress, with more common area renovations to come, Lansdowne is spiffing up to compete in the upscale lodging category for leisure travelers. Spa Minerale, the onsite spa, employs the man voted "Best Therapeutic Massage Therapist in Loudoun County" - Ismail. All I can say is that you don't need to sign up for any fancy treatments when Mr. Magic Hands & Elbows is around. Within minutes, Ismail zeros in on knots and tough spots that cause headaches and pain elsewhere in the body, working them out with a Medical Massage par excellence. Spa Minerale also now offers updated treatments, utilizing products straight from Loudoun County vineyards. Treat yourself to a Chardonnay Wrap (50 mins $165) or Cabernet and Cacao Cocoon (80 mins, $225), or just stick with Ismail's restorative massage.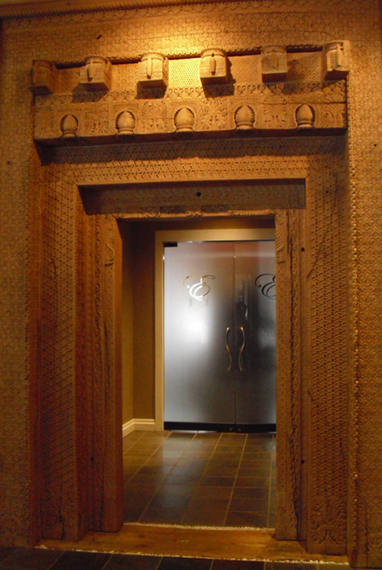 11. Emerson Resort and Spa, Mt. Tremper, NY. In 2007, after being destroyed by fire, the Inn portion of Emerson Resort was rebuilt next to the existing (and undamaged) Lodge, incorporating the façade of the Risely Family's Dairy Farm house, local bluestone, and lots of antiques and artifacts from India and the Far East. Lately, luxurious Inn rooms have been renovated to beautiful effect, but the Spa is really the resort's shining star. Candle-lit treatment rooms are equipped with heated, ergonomic beds that lull you into a relaxed state even before healing hands begin. My favorite treatment is the Indian Head Massage, which does for the neck and scalp what Reflexology does for the feet. This 50 minute mini-vacation will send you into cranial nirvana, and leave your hair dripping with nourishing, liquorice-scented oils ($100).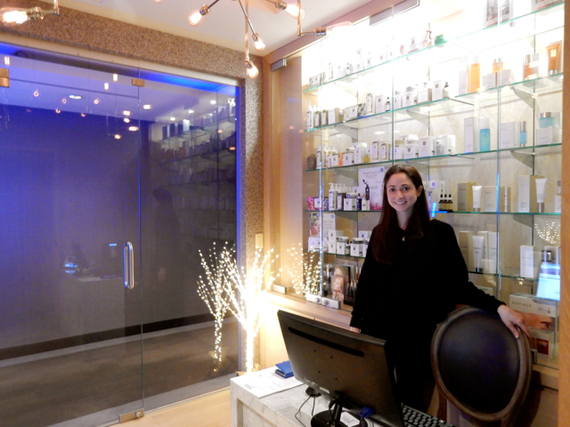 12. J-House, Greenwich CT. Rooms are futuristic and common areas cooly stunning at the only Boutique Hotel in Greenwich CT. A stone and glass entryway opens into a small reception area, and then a very cozy (especially in winter) fire-lit "living room." Whimsical arts and crafts are scattered about, including conversation pieces like a pair of svelte naked legs draped demurely over the glass fireplace ledge, tin men creations, "projection art" by artist Daniel Canogar, and other contemporary-artsy accoutrements. The brand new Spa is open seven days a week, and with 8 massage therapists and 3 aestheticians, will no doubt be a hit with guests in need of a good rubdown or cosmetic session. Though not big (4 treatment rooms; one dedicated to couples), the Spa makes up for lack of steam rooms, sauna and other Big Spa amenities with extremely professional therapists, like Sofia, whose magic hands loosened my tight neck muscles like a boss. Restorative treatments include massage, wraps, body exfoliation, facials, waxing and make-up.
Support HuffPost
A No-B.S. Guide To Life
Related
Popular in the Community