With the effects of climate change ever more apparent and mass tourism transforming landscapes beyond recognition, the clock is ticking on many of the world's most popular destinations. Whether you want to get up close to endangered wildlife, discover natural wonders or visit ancient landmarks while they're still standing, there's no time like the present. From floating in the Dead Sea to diving the Great Barrier Reef, here are 10 travel adventures to enjoy while you still can.
Antarctica from a cruise ship
Cruising Antarctica has long been a bucket list favorite for adventurous travelers, and there are few experiences to match it. The icy wonderland won't be here forever, though; the world's southernmost continent is one of the places most affected by global warming. Average temperatures have increased a worrying three degrees Celsius in recent years, icebergs have begun to melt and collapse, and native species like penguins and elephant seals are beginning to decline. If you choose to visit Antarctica, be sure to look for an eco-conscious small ship cruise and take care not to disturb or alter the natural environment whenever possible.
It's official -- Venice is sinking. Or rather, the sea levels are rising and the 'floating city' will one day be completely underwater. Thankfully, there's still time left to enjoy one of Europe's most romantic getaways. For the quintessential Venice experience, take a cruise down the Grand Canal in a traditional gondola, marvel over the Basilica di San Marco or visit during Carnival season and attend a masked ball.
3. Floating in the Dead Sea
Famed for its high salt content, mineral-rich black mud and buoyant waters, the Dead Sea is not just a tourist destination but a therapeutic spa resort and popular source of natural cosmetics. According to experts though, the landlocked waterhole is already beginning to dry up and, without conservation measures, could disappear in as little as 40 years. Visit on a day trip from Israel or Jordan, and experience the unique sensation of floating in the Dead Sea against a striking backdrop of looming cliffs and desert plains.
4. Trekking Through Costa Rica's Cloud Forests
Monteverde Cloud Forest Reserve, Costa Rica
Costa Rica's cloud forests are one of the country's most spectacular natural wonders - highland rainforests characterized by high humidity, dense cloud cover and incredible biodiversity. However, with rising temperatures and deforestation pushing the clouds ever higher, the mountaintop cloud forests are becoming increasingly endangered. Take a canopy walk through the mist-shrouded Monteverde Cloud Forest while you still can, and discover an astonishing array of birds (including the aptly named resplendent quetzal), wild orchids, butterflies and insects. Alternatively, head off the beaten track for a trek in the San Gerardo de Dota, Bajos del Toro or Los Angeles cloud forests.
5. Spotting Orangutans in Malaysian Borneo
Orangutans in Malaysian Borneo
Malaysian Borneo is one of just two places left in the world to see orangutans in their natural habitat; despite ongoing conservation efforts, they remain critically endangered. Enjoy a close encounter with the fascinating creatures on a wildlife safari in the Kubah National Park in Sarawak or the Lok Kawi Wildlife Park in Sabah, cruise along the Kinabatangan River, or support organizations like the Semenggoh Wildlife Rehabilitation Centre and Sepilok Orangutan Rehabilitation Centre.
6. Diving the Great Barrier Reef
Australia's Great Barrier Reef
It's one of the world's most spectacular natural wonders and a mecca for snorkelers, scuba divers and marine biologists, but Australia's Great Barrier Reef is under major threat from pollution and climate change, as well as the impact of tourism and overfishing. UNESCO has so far held off on adding the reef to its list of heritage sites 'in danger' and conservation efforts are being dramatically increased, but the reef has already lost much of its coral and marine animals like dugongs and large green turtles remain at risk. If you do choose to swim, snorkel or cruise around the Great Barrier Reef, take care to follow environmental guidelines, including not touching or disturbing the coral.
7. Marvelling at the Taj Mahal

The shining star of Agra and India's most celebrated architectural work, the magnificent Taj Mahal draws over three million annual visitors. The mausoleum's popularity doesn't come without a downside, though, and the 17th-century masterpiece is already looking weathered and discolored by pollution, as well as suffering from badly executed restorations. Some experts believe the building may collapse, and others have called for strict limits to be placed on the number of daily visitors. For the moment, the UNESCO-listed monument is still standing proud, but there have been talks of closing or restricting tourist access, so best get there quick!
8. Walking the Great Wall of China
Another bucket list favorite, walking part of the Great Wall of China, is a boast-worthy accomplishment for any traveler. The mighty wall runs a mind-boggling 21,000 kilometers and dates back as early as the seventh century BC, with its most famous sections built during the Qin and Ming dynasties. To date, over 30 percent of the wall has been lost due to erosion and human damage, and several sections remain off-limits to tourists due to instability. Thankfully, popular sections like the restored Mutianyu, Jinshanling and much-photographed Jiankou are still open to the public - just don't wait too long to visit!
9. Exploring the Galapagos Islands
A blue-footed booby in the Galapagos
Famously the inspiration for Charles Darwin's theory of natural selection, Ecuador's Galapagos Islands are among the most biodiverse places on earth, with an incredible variety of wildlife and endemic species. But paradise doesn't come without a downside, and thanks to uncontrolled tourism and overfishing, the islands were on the UNESCO List of World Heritage in Danger up until 2014. Today, eco-friendly tours and cruises help travelers explore the islands' spectacular landscapes without disturbing the natural ecosystem, and visitors can get up close to rare species like giant Galapagos tortoises, marine iguanas, Galapagos penguins and blue-footed boobies.
10. Getting Up Close to Polar Bears
With their Arctic habitat being affected by global warning and numbers rapidly decreasing, polar bears could be extinct by 2050, experts say. While you could always head to the zoo, nothing beats the experience of viewing the majestic creatures in their natural environment. Take a wild safari to spot polar bears in northern Canada, fly over Alaska on a helicopter, cruise around the icy landscapes of Greenland or explore Norway's Svalbard archipelago.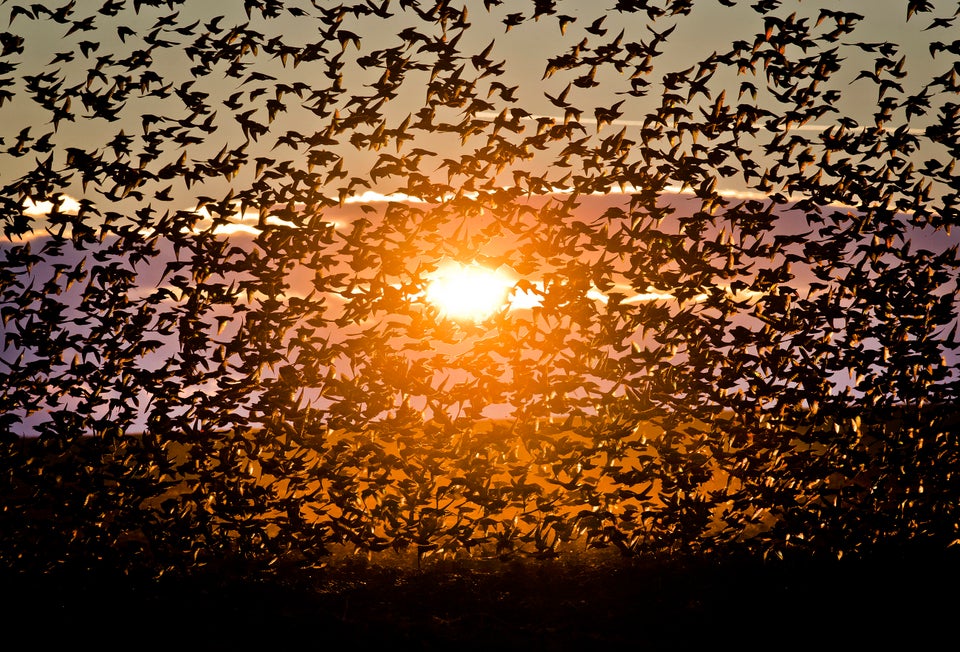 Stunning Images From Around The World