"We are most alive in those moments when are hearts are conscious of our treasures." —Thorton Wilder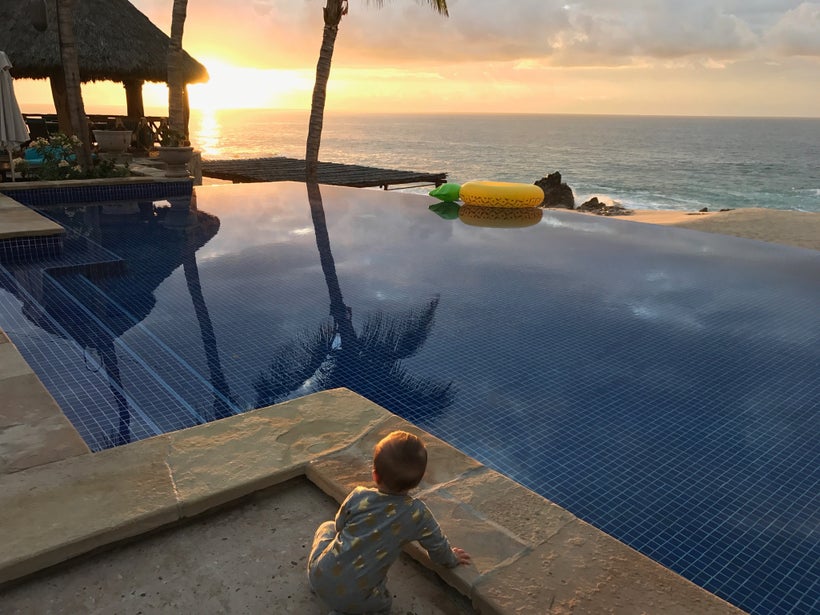 I just got back from an amazing vacation to Mexico. While our tans are starting to fade, our memories are shining brighter every day. This winter, northern California was inundated with so much rain. It was the perfect time to get a reprieve from the wet weather and escape to Mexico for a little vitamin "sea" and feel the sun again.
My love affair with Los Cabos, Mexico has been going strong for almost a decade now. I fell in love with the southern tip of the Baja peninsula where the desert meets the sea for many reasons: the friendly people, the warm sun, the sandy beaches, the bottomless margaritas, and the royal blue cobalt waters…did I mention the margaritas?
Quick vacation getaways are always good for the soul. This year's trip to Los Cabos was extra special. My whole family went with good family friends. Before it even began, I did not want it to end. We named our vacation "zero degrees" because it was not too hot and not too cold. In other words, it was perfect!
Just like the sand in my suitcase, here are ten reminders of the little treasures I brought back home with me:
1. Embrace it all: From the moment the wheels touch down, you can feel the shift in the mood. The energy changes from the stress of getting there to the anticipation of being there. As soon as you exit the airplane, everything is different, even the air feels different. I always find myself filled with a childlike exuberance. Vacation has officially begun. So embrace it all: the feelings, the smells, the sounds. Take a selfie because it fun. Be silly and don't take yourself too seriously. Because this moment will pass and you do not want to miss any of it.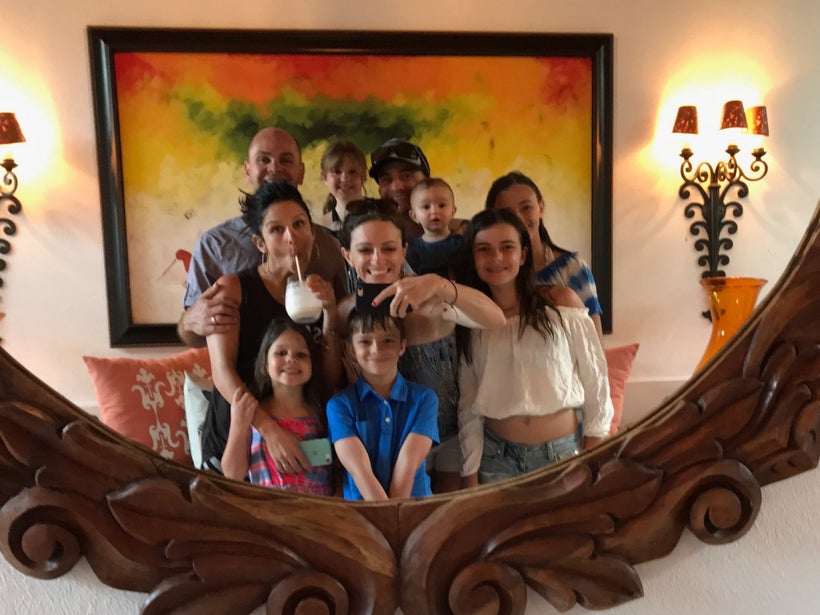 2. Surround yourself with the people you love: Just like anything, experiences are always better when you can share them with the ones you love. For example, we took a yoga class one morning on the beach. During our final stretch, the yoga instructor told us that there is no such thing as coincidences. She reminded us to appreciate the fact that we are at the right place, at the right time, with the right people. Somehow, she seemed to understand what we were all feeling.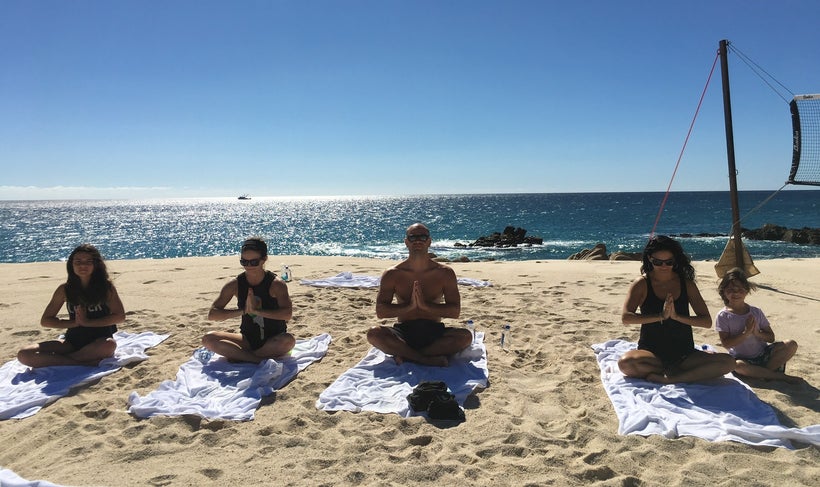 3. Leave your watch at home: This one was a hard one for me. I left on vacation with my beloved Apple watch. On the ride to the airport, I realized I left the charger at home. I was frantic. How was I going to calculate all of my steps? How was I going to get my instantaneous Snap notifications? My friend simply told me, without missing a beat, "Michele, there are no watches on vacation." She was absolutely right. I took it off, and I did not miss it.
4. Hold hands: How often do you hold hands with the people you care about? In the "real" world, we are often too busy to take a moment, so vacation is the best time to embrace. Take the time to express affection. Really feel the attachment you feel in your heart. No better chance to take a walk on the beach. Love with reckless abandon. Let your heart follow your feet in the sand.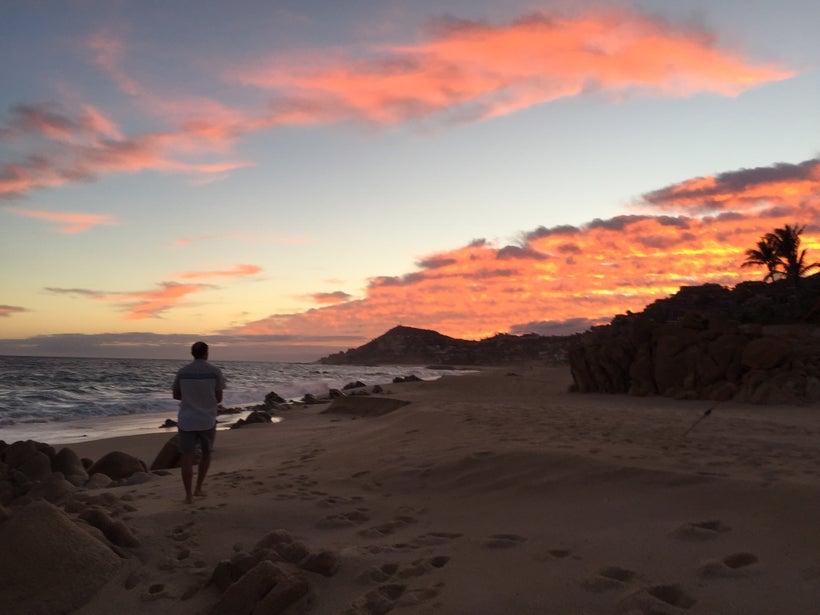 5. Enjoy the time with the kids: We traveled with 6 children, from ages ranging from 14 years to 11 months. It's interesting because of all of the impressive things we experienced, playing a simple game of Emoji UNO with all of the kids, one afternoon, was one of our favorite memories. My son celebrated his 8th birthday while we were there. The night before his birthday, he came over to give me a kiss goodnight. As he headed off to his bedroom, he casually looked over his shoulder and said, "See you when I'm eight." It was one of those moments that I will never forget. It was almost as if that moment - one of his last as a 7-year-old - stood still. The sweetness in his voice and the innocence in his expression just about burst my heart open.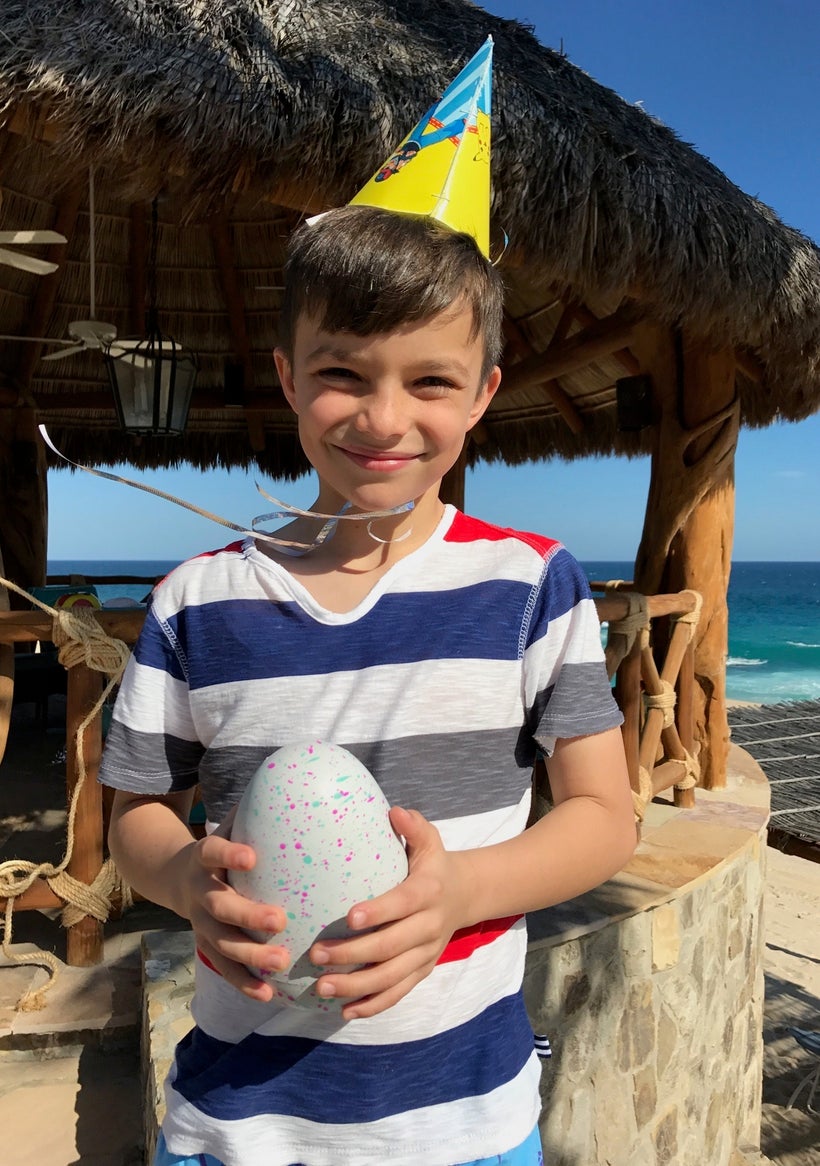 6. Find bacon in seashells: My friend's 5-year-old daughter enthusiastically showed me all of the "treasures" that she found on the beach one morning. As we were looking through all the shells, she pointed to one of the smallest ones and told me, "This one looks like bacon!" It caught me off guard. I took a closer look. It did look like bacon - something I would never think to look for in a seashell. Take the time to find wonderment in the ordinary. It's always there. Sometimes you just need a sweet 5-year-old girl with a big smile to remind you of the wonders of life to appreciate it.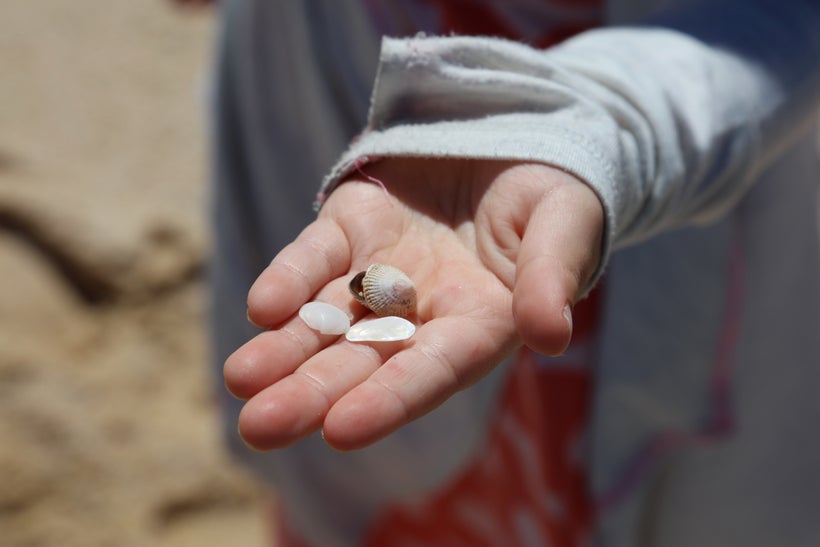 7. Get your hair wet: It was not until I was an adult that I understood why my mom never got her hair wet on vacation. I always wanted her to swim with us in the pool but she never got her hair wet. As an adult, I get it. It's a pain to blow dry your hair on vacation. This vacation though, I got my hair wet. We had swim races in the pool and laid on our pineapple floats and swam the entire pool length underwater. It was the best of times. The smiles on the kids' faces said it all.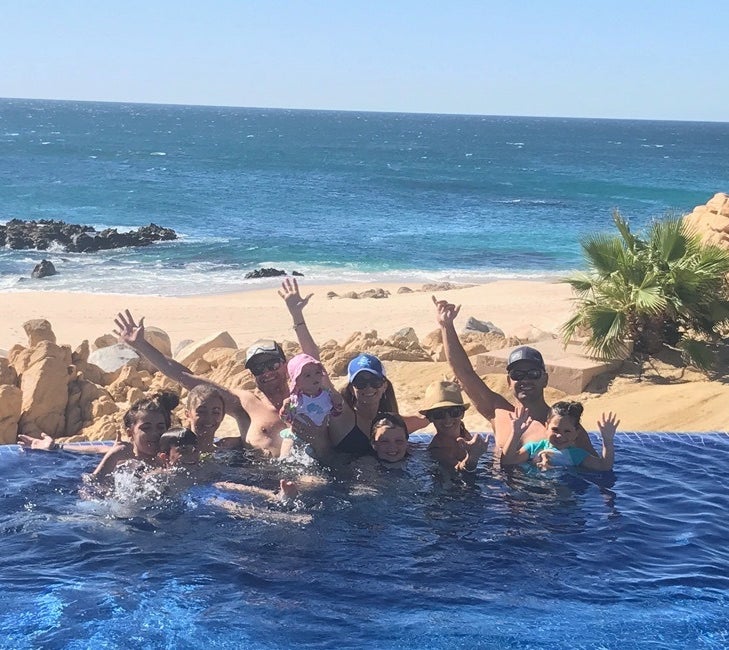 8. Discover adventure: My friend's precocious 8-year-old daughter has been dreaming about surfing since she watched Bethany Hamilton's story, Soul Surfer. She surfed for the first time on this trip. Watching her turn her dreams into reality was a defining moment, for her and for all of us who know what it means to believe in the possibility of making it come true. May we always remember to discover adventure and follow our dreams with the same spirit as if we were eight again.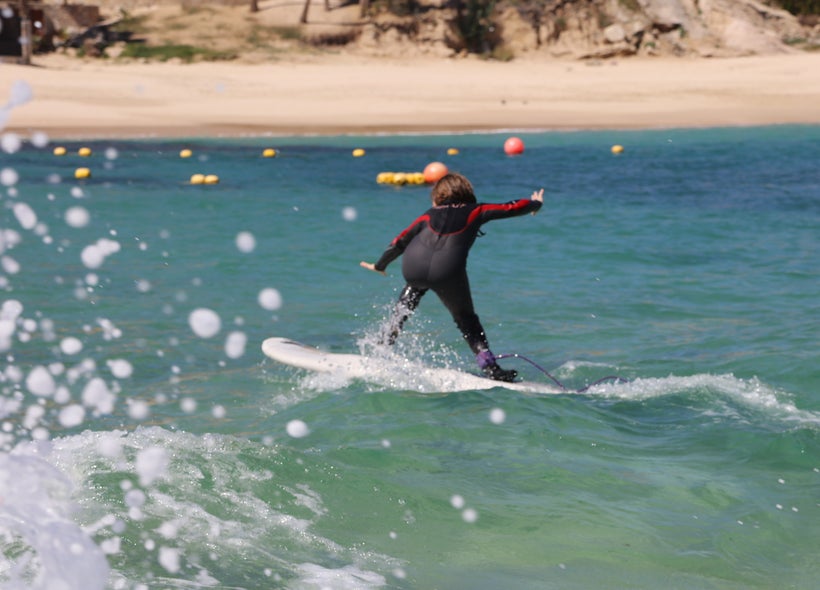 9. Look at the stars at night: It's no secret that the stars always shine brighter on vacation. Take a moment at night to look up at the sky. Look for your favorite stars. Find Orion. If you are lucky you might see a shooting star. If you are really lucky, you will realize that the actual luck is just observing the moment with the ones around you and appreciating the beauty in the quiet.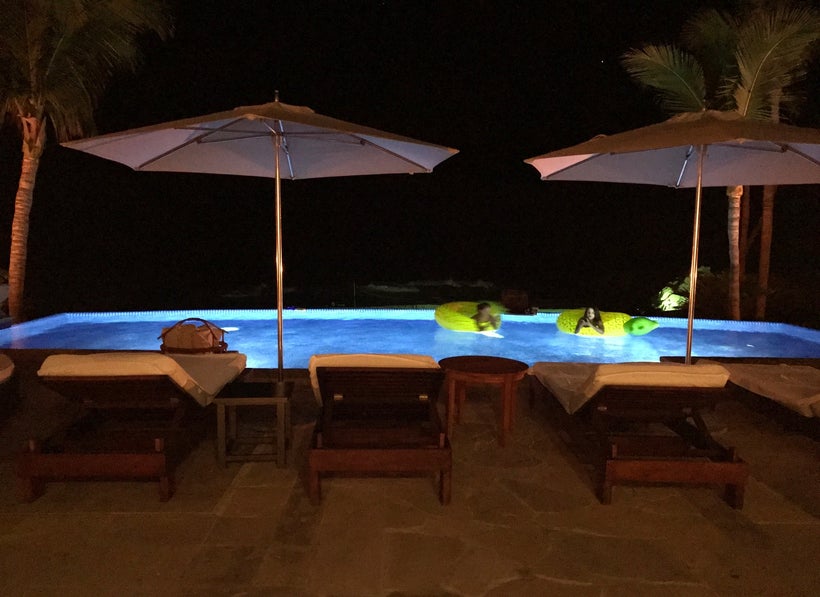 10. Enjoy the rain: Some of my very favorite memories have been in the rain. Maybe because with the rain came something unexpected. Maybe because the rain let me feel a little more. Maybe because the rain brought out the laughter. Whatever it is…rain always makes things more fun, especially when a typhoon-like storm falls upon you, out of nowhere, in the middle of a Saturday afternoon when you are ordering Serrano margaritas. Let the rain fall on you. Don't try to find cover. Walk or run through it. Get totally and completely wet. Laugh. Smile. Wear a plastic poncho. It's all magic.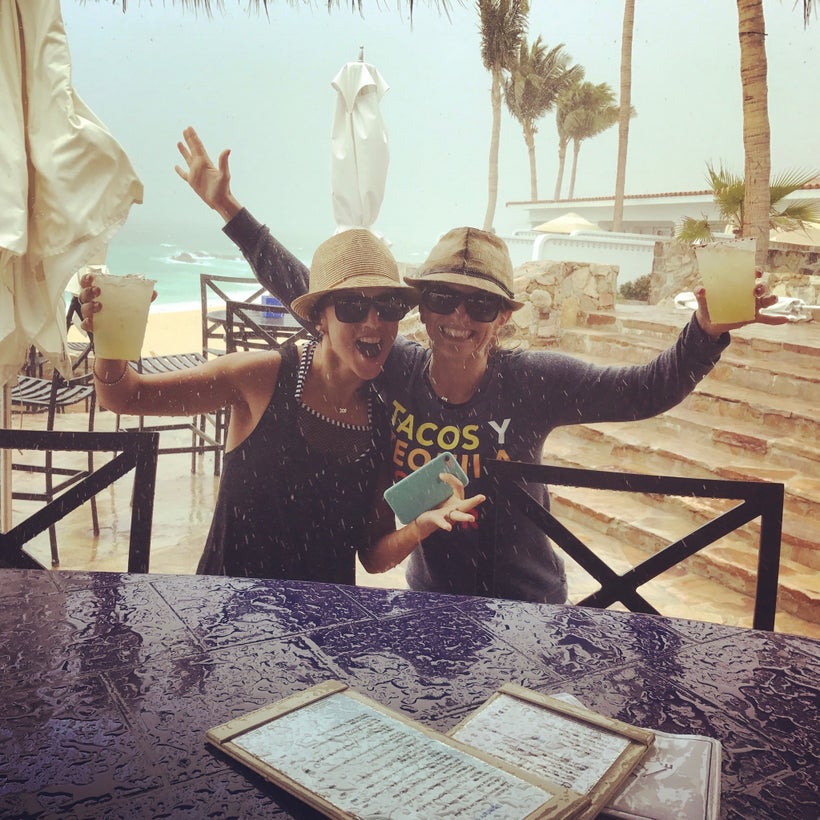 I always find that it's the small things that make the biggest memories. The places you visit with the people you love, those are life's biggest treasures. When you open your heart up at the same time that is when you are most alive. Thanks for another great trip Los Cabos! We will be back soon! Mucho gusto my friend.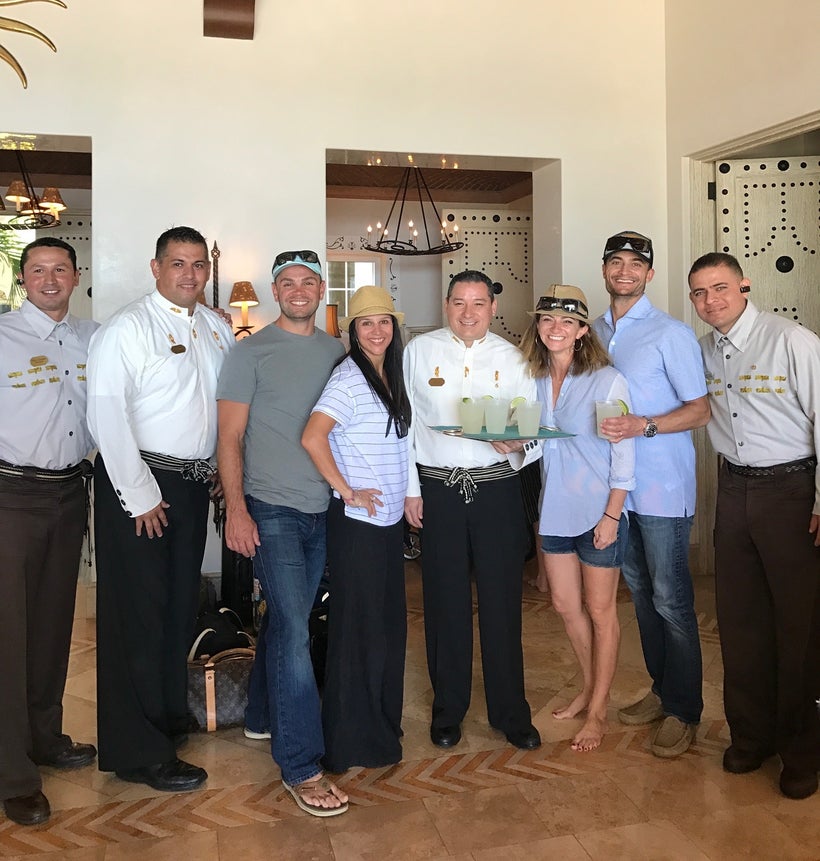 *Special thanks to all the folks at the One&Only Palmilla. Thank you for always extending your heart to us. The level of attention and service is unparalleled. Looking forward to our next trip back to the Palmilla! xo
REAL LIFE. REAL NEWS. REAL VOICES.
Help us tell more of the stories that matter from voices that too often remain unheard.
This post was published on the now-closed HuffPost Contributor platform. Contributors control their own work and posted freely to our site. If you need to flag this entry as abusive,
send us an email
.