Our best-kept beauty secret at Allure isn't a miracle cream or the perfect shade of red lipstick. It's Maribeth Madron, the makeup artist who comes to the office once a month to ensure we're putting our best brows forward. But Madron's powers go beyond grooming the perfect arch. She's helped many of us bounce back from the egregious tweezing of our teenage years. Growing out your brows isn't fun--or pretty--but with Madron's master brow-rehab program, it's a lot easier.
Step away from the tweezers
The hardest step is also the most important. "You want to resist the urge to touch your brows for at least four months," says Madron. "It usually takes that long for brows to grow out unless you've removed a lot of hair. Then it might take a year or more." Lose your salon's phone number, avoid the mirror when you're PMS-ing, and freeze your tweezers in a glass of water, says Madron. "If you can't get to the tweezers immediately, the urge to pluck will pass."
Condition at night
A brow conditioner will help speed the growth process along. Madron's favorite is RevitaBrow, which she recommends to many of her clients. But one conditioner doesn't necessarily fit all. "You may need to try different products with different active ingredients," says Madron. Talika's new Eyebrow Lipocils Expert is quite good, as is the Crave Collection Brow Braun Eyebrow Conditioner. If all these fail, try talking to your dermatologist about prescription-strength options.
RevitaBrow Advanced Eyebrow Conditioner, $110, nordstrom.com.
Talika Eyebrow Lipocils Expert Supplement, $57.50, amazon.com.
Crave Collection Brow Braun Eyebrow Conditioner, $65.99, amazon.com.
Pop some pills
The same supplements that help your hair grow--biotin and Viviscal (if you have an iron deficiency)--will also help brow hairs sprout. "That way, you're supporting the issue from the inside out," says Madron.
Viviscal Extra Strength Hair Nutrient Tablets, $39.99, ulta.com.
Fill in the gaps
There's no avoiding it: Your brows will go through an ugly phase during the grow-out process. "This is where brow fillers, pencils, waxes, and putties come in very handy," says Madron. "If your brows are a good shape but you're filling in holes, pencils and powders are best." Madron recommends Maybelline New York Brow Define and Full Duo (she's a spokesperson for the brand, but we're also a fan), which is a dual-ended stick with a pencil on one end and a powder on the other.

Maybelline New York Brow Define and Full Duo, $6.94, walmart.com.

Fake it
If you're growing out more than just a few sparse patches, pencil won't cut it. "What you want to do is paint on the brow shape you're desiring," Madron explains, "covering up all the patchy, new growth inside the lines with a wax/powder combination or a putty-like product, both of which are more forgiving, allow for less precision, and tame stubborn hairs." Madron likes Maybelline New York Brow Drama Pro Palette, which contains both wax and powder. As for putties and pomades, we're fans of Giorgio Armani Eye & Brow Maestro and NYX Tame & Frame Tinted Brow Pomade. For stubble or sparse hairs growing in at the tail end of your brows, you can cover them up with a very dry concealer, like Laura Mercier Secret Camouflage.

Maybelline New York Brow Drama Pro Palette, $10.99, target.com.
Employ distraction techniques
Keep the attention as far from your brows as possible. "Wear bangs, a statement lip, whatever you have to keep people from focusing on your brows," says Madron. And avoid cat eyes and winged liner. "Wearing liquid liner with strong edges during the growth phrase isn't a good choice: The sharp lines direct eyes straight to your brows, where they will be able to see every hole and gap," says Madron.
Try tinting
"Brow tinting is life-changing. It's helped me so much when growing out my brows because it bulks up all those baby-fine hairs," says Madron. Your best bet is to go to a professional rather than trying it at home (although, if you do, make sure to use a nice vegetable dye). "The other benefit of seeing a professional is they can paint on the tint in your desired brow shape," says Madron.
Avoid the unibrow
Remember how we said not to touch your brows? Well, if you're prone to sprouting a few hairs between your brows, we're not going to tell you to walk around like Ernie from Sesame Street for four months. To make sure you're not over-plucking, Madron recommends using your finger as a guide. Place your index finger between your brows and draw a line on either side of it with eyeliner pencil. Remove your finger and only tweeze the hairs in between those two lines. "You don't want to remove too much hair from the inner corners," says Madron. "It's very hard to get hair to grow back in those spots, so I always err on the side of caution."
Set yourself up for success
After four months--or once your brows have filled in substantially--you will want to shape them. We recommend leaving it to a professional, but if you prefer to tackle them at home, Madron stresses the importance of good lighting. "You want to be in front of direct natural light if possible. Overhead lighting creates shadows, which obscure your view." To determine your perfect brow shape, look at pictures of yourself before you started plucking them and assess your face shape. "It's all about balance," says Madron. "If you have small, petite features, like Kirsten Dunst, Winona Ryder, or Halle Berry for example, your brows shouldn't be too large, and if you have big features like Keira Knightley or Sofia Vergara, your brows can also be bigger."
Dust off the tweezers
Once you've determined your perfect shape, it's time to carefully clean up errant hairs with tweezers. But before you start plucking, break out a black or bright-colored eyeliner pencil and outline the shape you want. Get really close to your mirror and, using slanted tweezers, only remove what is outside the pencil lines. Then wash off the pencil to see the results.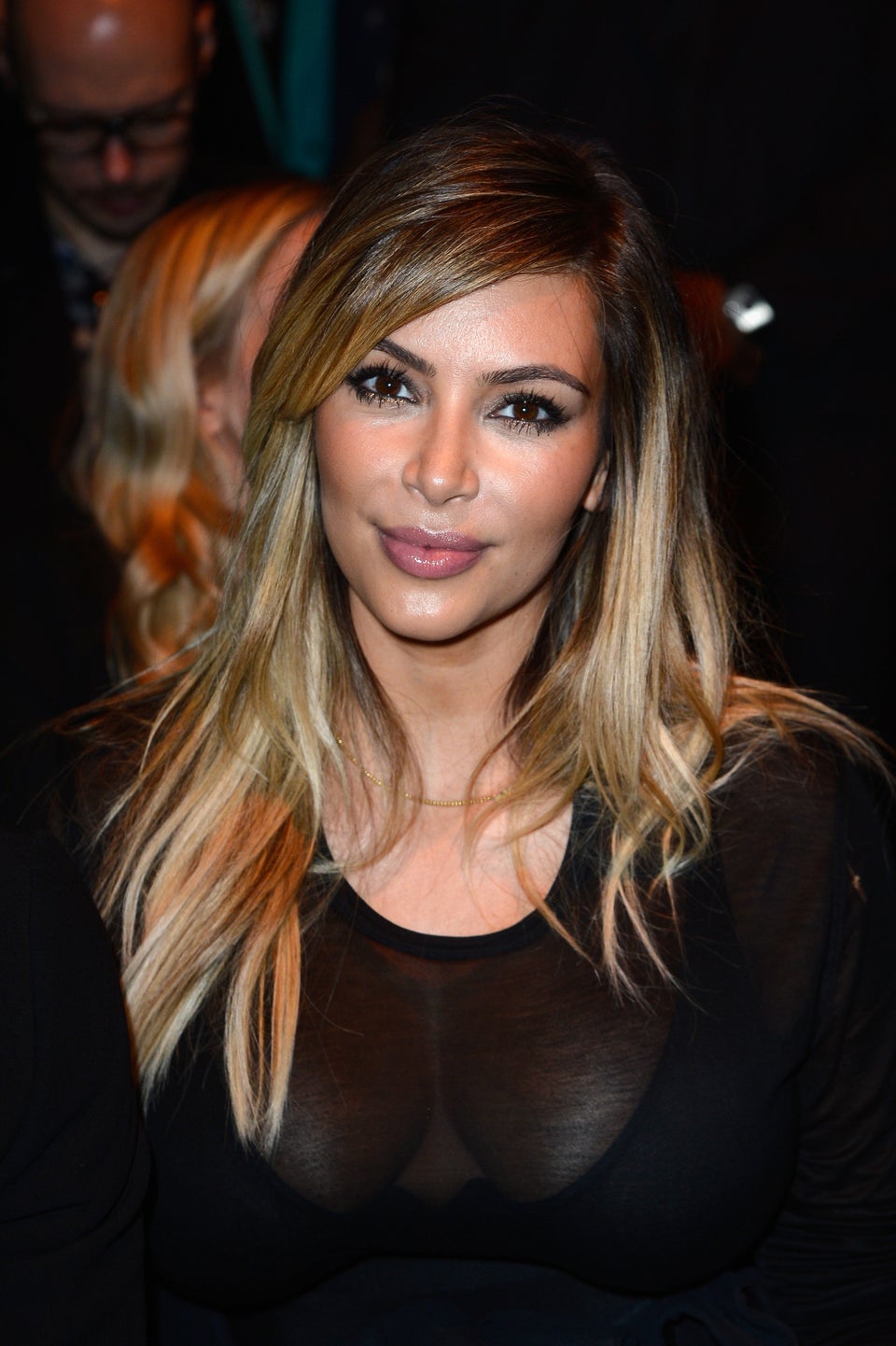 Celebrity Eyebrows