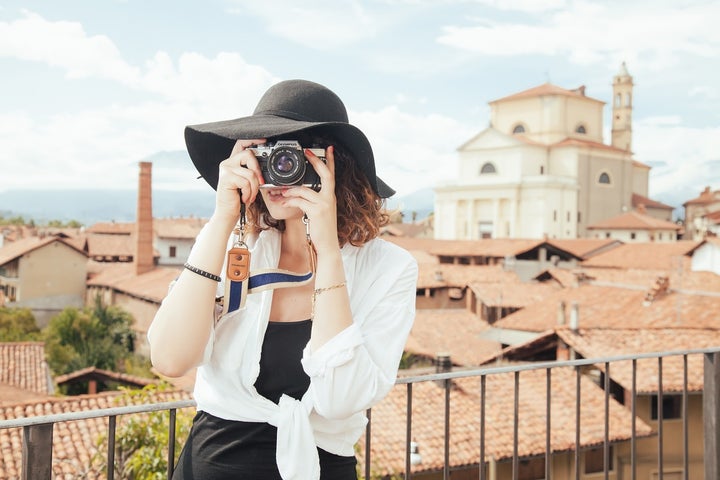 It's morning in Jakarta and I can hear the hauntingly beautiful call to prayer from a local mosque across the street from my hotel. After 30+ hours of traveling from New York to Japan, Japan to Indonesia; I am enjoying a lazy morning in bed as CNN touts Donald Trump's latest antics on the nearby TV.
The next three weeks of my life promise ample adventure. I'll be making my way from Jakarta to Borneo. I'll travel by river boat to follow orangutans in the wild and eventually make my way towards Bali, where I'll travel solo in Ubud.
As a travel blogger, I was flown here on the wings of my writing. A truth I still can't seem to wrap my head around when I look at how a no name blog I launched four years ago has grown into a viable career. My foray into the world of travel blogging has been an odd one. The very notion of being a travel blogger is met with wonder and skepticism; while travel bloggers themselves are guilty of perpetuating the idea of an idyllic lifestyle.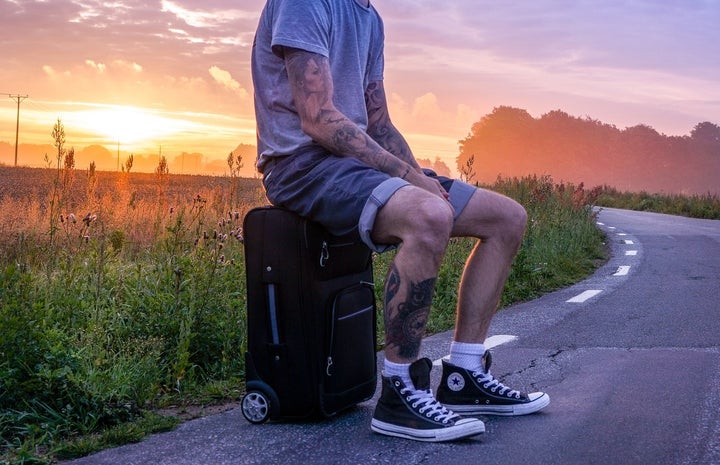 Of course, not all is as it seems when it comes to travel blogging. A lovely veil is draped across this world as readers are left to envy our work and bloggers to uphold the image of perfection while abroad, regardless of their current reality.
In my latest Huffington Post article on "anti-travel bloggers," I discuss how a new breed of bloggers are daring to reveal the truths of this otherwise fantastical world. How "anti-travel bloggers" are doing more than wearing sun hats in Cambodia for Instagram; they're tearing away the veil and daring to highlight a destination for what it is―flaws and all. Honesty is refreshing in a field where bloggers can curate an unattainable reality for their readers. While the whimsy of travel blogging tosses glitter in the eyes of all who follow it; there are certain truths that perhaps should be shared and need to be shared about this career.
1. Travel bloggers are not always traveling.
Here is a misconception of travel blogging I come across often: to be a travel blogger means to be always on the move. While there are bloggers who have sold everything to jump from flight to flight and trip to trip (kudos!) there are other bloggers who have a home base that they return to in between travels. There are many travel bloggers with full time jobs, families, mortgages and marriages that travel frequently but not constantly.
2. Anyone can be a travel blogger...and I mean, anyone.
Four years ago, my life looked very different. I was working at an advertising firm in New York City, paying rent for an apartment I could barely afford and planning a wedding for a relationship that wasn't quite right. When I started travel blogging, it was to create a passion project I could call my own. Something to give me joy between conference calls and wedding dress fittings. Travel blogging existed in the margins of my life until I decided to push it to the forefront.
I'm a firm believer that anyone can be a travel blogger with enough determination and passion for travel and writing. On press trips, I've met people of all ages, all backgrounds, married and single, with kids and without, with writing backgrounds or without who have turned their blog into a career. When people wistfully tell me they wish they could travel blog too, I tell them they can.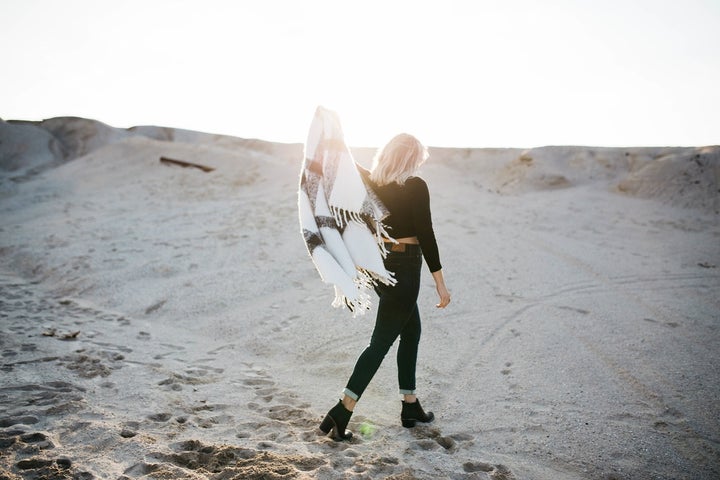 3. A travel blogger's social media doesn't always reflect their reality.
I recently had a video chat with a travel blogger abroad. She was on the tail end of a press trip and felt exhausted, sleep deprived and stressed. When we said goodbye, she was concerned about the onset of food poisoning and looked desperately in need of rest. The very next day, I woke up to see a photo she had posted on social media. In the picture, she looked radiant and seemed to be having an enviable trip. Was this the same person I had spoken to the night before?
Depicting an idyllic reality ― regardless of what's happening ― has become a part of the travel blogging game. We're all guilty of it. It doesn't matter if we're missing home, have food poisoning, miserable or haven't slept; almost every photo you see is curated, edited and staged in some way.
4. Full time travel blogging is a demanding career.
The career of a travel blogger is often met with skepticism and doubt. Blogging from a cafe in Bali hardly seems like "work" until you consider the many hats that a blogger must wear. In order to be successful in blogging, one must be more than just a blogger. On a daily basis, bloggers are networking, marketing, advertising their brands, strategizing, planning social media posts, working with advertisers, developing new projects, overseeing writers and of course, writing. It's a non-stop job without the guarantee of success.
Bloggers hold many titles and the role of "travel blogger" is just one of them. From the moment bloggers wake up and check e-mails to when they fall asleep, they are working on their websites in some capacity. To many, blogging may sound like a hobby but if hoping to turn a blog into a career it must be approached with the same diligence and savvy one approaches a new business venture.
5. Free travel takes work.
Perhaps we shoot ourselves in the foot whenever we post a photo of our laptops on a beach and a coconut drink nearby. We perpetuate the assumption that travel blogging is a breeze. That all expense paid press trips are just a vacation. The reality is that free travel takes work. Whenever a blogger is invited on a trip they are contractually obligated to provide a set amount of coverage in the form of written posts, social media exposure, video content and more.
While a blogger has full control over the nature of the content (in other words, our opinions are not paid for), we are tasked to deliver. Whether taking photos, asking questions, jotting down notes, filming video or curating social posts; bloggers are constantly documenting a destination when on a press trip. Coverage for readers always comes before personal pleasure when traveling on assignment.
6. Too many people ask bloggers to work for free.
I get e-mails everyday from companies, PR agencies and brands looking to collaborate with my website. While most opportunities that come across my inbox are monetized in some capacity, for the most part they pay…zilch. Admittedly, it can get frustrating to have opportunities come through my inbox and find that there is no budget in exchange for the stories, coverage and all that is being asked of me. I have had to kindly turn down a few opportunities (especially as of late) due to lack of budget and no compensation for the amount of work being asked. I hear this complaint often from other writers and artists across all fields–especially in New York–and it can be sad as these talented creators are barely scrapping by because companies pay little to nothing for their work.
7. Drama exists within the travel blogging world too.
Like any other industry, drama exists within the world of blogging. In my four years of travel blogging, I have seen public spats play out over bloggers' social media. Have seen controversial stories virtually ruin a blogger's reputation. Have watched as bloggers on press trips fight and gossip. There are many personalities at play within the blogging world, so it's no surprise drama can follow.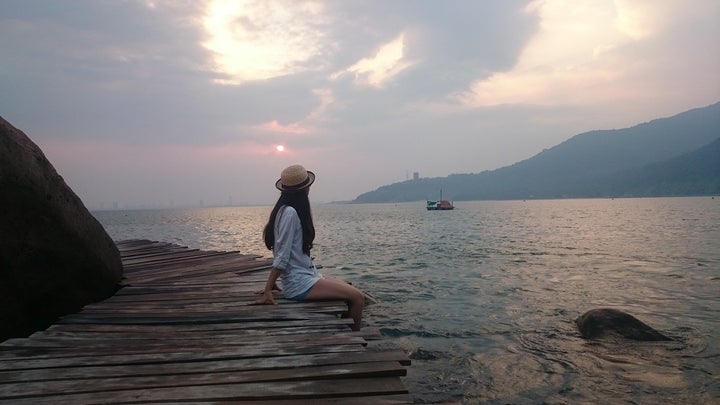 8. Travel blogging can get lonely.
Between the idyllic wanderlust snapshots and videos, it can be hard to believe that travel bloggers get lonely. Although the travel blogging community is large, we are all spaced out and often on the move. Unless it is an annual conference, festival or press trip; travel bloggers are operating solo from their corner of the world. We work out of cafes, we write in hotel rooms, we are often solo.
9. Sometimes travel blogging just sucks.
10pm in Morocco and the dubious chicken from the previous evening has finally grabbed hold of my stomach. I am bent over in pain, sweating and convinced the last thing I'll see in life is this mosaic-tiled bathroom floor. All of a sudden, I can't remember why I ever decided it would be wise to leave my home, family and friends to fly across the world to travel solo. My writing feels redundant (who hasn't written about Morocco these days?), my Instagram posts feel like a dime a dozen, my entire travel blogging career feels replaceable and inconsequential. The question of "what the hell am I doing here?" hangs over my head. I've had this same moment in the Philippines, in Mexico, in Indonesia, in Argentina. Sometimes, travel blogging just sucks. You wake up in a strange country, away from everything you know and everyone you love, and have to remind yourself why it is you do what you do.
10. Many travel bloggers have day jobs too.
The fact is that travel blogging is a competitive field without any guarantee of success. Unlike corporate jobs, if you pour your heart and soul into work there is no promise of a promotion or paycheck waiting for you. in short, this is a career you pursue for love, not money,
Many bloggers I know balance a day job with their travel blogging. I admire these bloggers and see no shame in writers―or any artists for that matter―doing whatever it takes to both pay their bills and pursue their art. At the end of the day, travel blogging is a lucrative industry where there is much more than first meets the eye.
Related