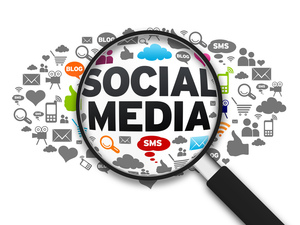 To make sure you're maximizing your success on social media, I've compiled my top 10 social media tips below. If you're wondering how to take your social media marketing to the next level, or feel like you've hit a plateau when it comes to the results you're seeing, this article is for you!
1. Create a social media plan for each channel
Before creating a social media account on a particular channel, the first thing you should do is develop a social media plan (a separate one Facebook, Twitter, LinkedIn etc.). This plan should outline your goals, objectives, audiences, tone and voice, posting schedule, types of content you'll post, and success metrics.
2. Use a social media management system for scheduling, analytics, and posting consistency
Whether you have one social media account or many, I highly recommend a social media management system to help you post content consistently, manage your time, and discover via analytics, which content is working and which isn't. I use Buffer and would suggest that system, but there are many others that a lot of organizations have great success with.
3. Pay attention to the copy
When it comes to social media, content is everything. Pay careful attention to not just the update itself, but the image, and if it's a link post, the caption/description and headline. Your post copy should engage people and draw them in in a short and concise way. Think about the "WIIFM" acronym which stands for "What's in it for me?" If your copy doesn't give people a reason to click, doesn't provide value or help your audience in any way, you're missing the boat.
4. Create a content library
It can be hard and time-consuming to come up with content on the fly. That's why I recommend creating a social media content library that you continually update and can use when you can't think of any content to post. Using your social media management system, you'll schedule your content for the next few days or weeks and this is where your content library will come in helpful. This library can't account for things that have recently come up that you'll want to post, but for evergreen content that you think is social media worthy, a content library can be very useful.
Twitter is a cluttered environment with a lot of people and organizations competing for attention. That's why you should always include images with your tweets; not only do they take up more real estate in users' news feeds, but they help draw people in so they click on your link. As well, Convince & Convert found that sharing images on Twitter increases retweets by 150%.
6. Post one piece of content multiple times
Next time you write that great blog post, e-book (or any other type of content), don't just post it once and forget about it. Instead, write multiple different updates that link to that content and schedule the updates out over the course of the next week or month. If your blog post is on Facebook advertising, for instance, you might have one update that reads "Check out our top 5 Facebook advertising tips," another that reads "Learn how to be a Facebook advertising champion," another that reads "Learn 5 secrets for winning Facebook ads," etc. You get the gist.
Advertising can help dramatically increase the reach of your posts. On Facebook, only about 3% of your fans will see any given update. So if you want to increase the chances of success on social media, I recommend experimenting with ads, analyzing their performance (did they help you reach your objectives, was the ROI there?) and then potentially allocating some budget every year into social media advertisements.
Facebook has robust targeting options to ensure you serve the right ads to the right people; you can target ads to your website visitors, upload a list of your active email subscribers, and even reach just those who have engaged with your content on Facebook in the past.
8. Keep a close pulse on the industry
You need to keep your finger on the pulse as social media is constantly changing and new features continuously emerge and evolve. Subscribe to social media blogs to keep yourself informed of any relevant news, changes and updates.
If you don't make an effort to keep yourself informed, you'll find that your social media will become increasingly less effective and your audience will start to pay more attention to your competitors than you. If a new a feature comes available and you don't take advantage of it because you don't know it exists, you could miss out on a great opportunity to better reach your objectives (such as leads or sales).
9. Watch your competitors
In my last point I alluded to your competitors. You should keep an eye on what they're doing (and not doing) on social media. What kind of content are they posting? How often are they posting it? How are they engaging with their audience? If you see that something they're doing is effective, you may want to do something similar, or may be able to draw inspiraton from it.
10. Use contests and promotions
A huge benefit of social media is that it gives organizations the chance to engage with their audience and contests are a great way to facilitate some great engagement. Check out these 6 social contest ideas and examples and these 5 awesome social media contests for some inspiration. And when it comes to promotions, offering your audience exclusive content or discounts are an excellent way to provide value through your social media channels and give people an incentive to continue to follow you.
Supercharge your social media success by following the tips I've discussed in this article. Although each tip may take some time to master, you'll find that it'll be well worth it. Good luck!
Related
Popular in the Community