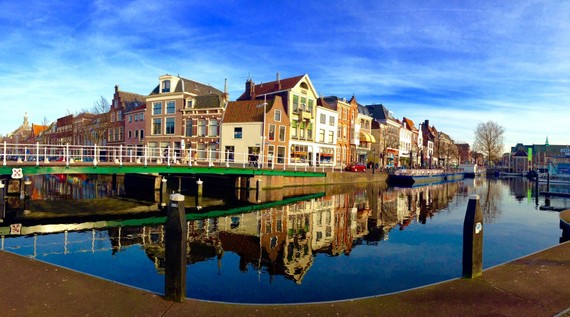 If you want to branch out from the major European destinations while abroad, check out this list to add some great cities to your travel bucket list.
Chances are, when you studied abroad in Europe, you made sure to visit cities like London, Paris, Rome, Berlin and Amsterdam to get a feel for each country, see all the famous sights and cross countries off your travel bucket list. However, there are so many more cities in Europe to see. If you want to get to know different aspects of certain countries, why not pick out a few on this list to travel to next time you're abroad?
Disclaimer: There are thousands of great towns and cities in Europe. The cities on this list are cities I have visited and fallen in love with. But that is not to say that they are the only great locations you could miss out on!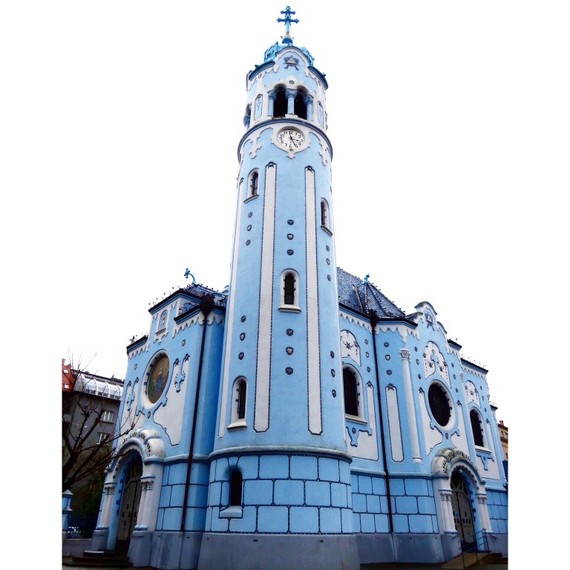 If you're in Vienna, consider taking the train an hour east to Bratislava, the political, cultural and economic centre of Slovakia. As it has been occupied and/or heavily influenced by Austrians, Czechs, Hungarians, Jews, Serbs and Slovaks, it is still trying to figure out its national identity. When you step off the train station, you feel like you've entered a different time: the Old Town is quaint and its streets are lined with cobblestones. The rest of the city is quiet and still echoes the Communist rule. Be sure to wander around the old town, hike up the hill to Bratislava Castle to learn more about Slovak history, and step into St. Martin's Cathedral and The Blue Church. Grab lunch at Slovak Pub and relax in the park behind the President's Palace.
Many people head to Nice or Monaco to soak up the Mediterranean sun. Why not head to Marseille instead? The city is steeped in history and culture and full of delicious food. Take a boat out to Chateau d'If, the infamous prison featured in The Count of Monte Cristo. Hike along Les Calanques, the steep limestone mountains that border the Mediterranean. If you're feeling fit, hike up to the highest point of the city to see the imposing Notre Dame de la Garde (if not, take the tourist tram). Spend some time wandering around the old city, check out the fish market the borders Le Vieux Port, try moules-frites and fall in love with this sunny city.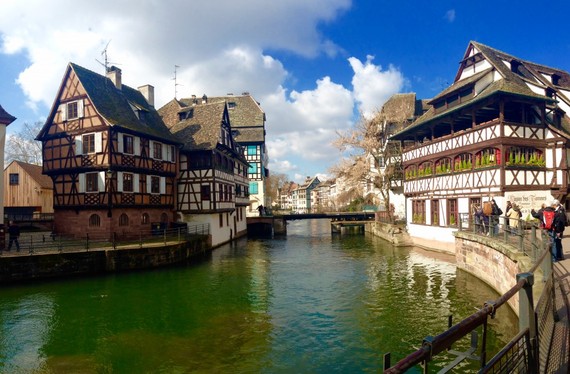 Often considered the capital of Europe because of all the European Union buildings, Strasbourg is a beautiful city about four hours by train from Paris and about two miles from the German border. It houses the European Parliament, the Council of Europe and the European Court of Human Rights. Its rich history dates back to Neolithic times and, more recently, it has seen many border disputes between France and Germany. While there, make sure to enter Strasbourg Cathedral, situated in the centre of town. Wander around La Petite France, which is home to several canals and quaint timbered houses. Check out Musée d'œuvres Notre Dame and the museums inside Rohan Palace, both of which are situated right next to the Cathedral. You can't leave Strasbourg without trying a tarte flambée (think thin crust pizza but better) and spätzle (a sort-of dumpling-pasta hybrid). This is one of my favourite cities in Europe and it is incredible if you want to see a city with a rich mixture of both German and French cultures.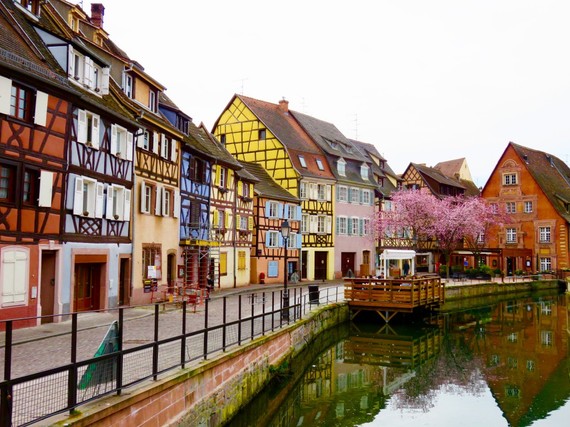 A perfect day trip from Strasbourg, Colmar is probably one of the cutest cities you will ever visit. It was founded in the 9th century and is located about 40 miles southwest of Strasbourg, very close to the German border and heavily influenced by the German culture. All you really need to do in this city is wander. Take pictures of all the colourful buildings, walk around La Petite Venise, the area of Colmar which is crossed by canals, and head into the covered market. Walk into the churches and visit the Unterlinden Museum, which houses a large collection of medieval, Renaissance and Baroque art.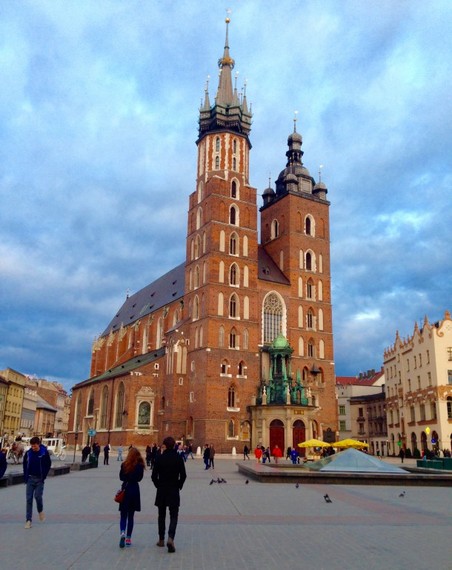 Krakow is one of the oldest cities in Poland, dating to the 7th century and it is quickly becoming a popular tourist destination. Rich with history, Krakow was the capital of Germany's General Government during World War II and saw the worst of the Holocaust. It is home to Pope John Paul II (the first non-Italian pope in 455 years) and is considered one of Europe's most beautiful cities. In Krakow, make sure you see Schindler's Factory (from Schindler's List), the Galicia Jewish Museum, the Old Town Square, St. Mary's Cathedral and Royal Wawel Castle. If you're there long enough, take a day trip to Auschwitz to truly understand the history of the city and region.
6) Leiden, The Netherlands
If you're traveling to Amsterdam, why not consider staying in Leiden? It will not only save you a lot of money on housing, but it will give you a chance to explore a much less-touristy, yet equally adorable, Dutch city about 30 minutes away from Amsterdam by train. This canal city was the birthplace of Rembrandt and has been a university city since 1575. It houses three national museums, a beautiful botanical garden and some great restaurants.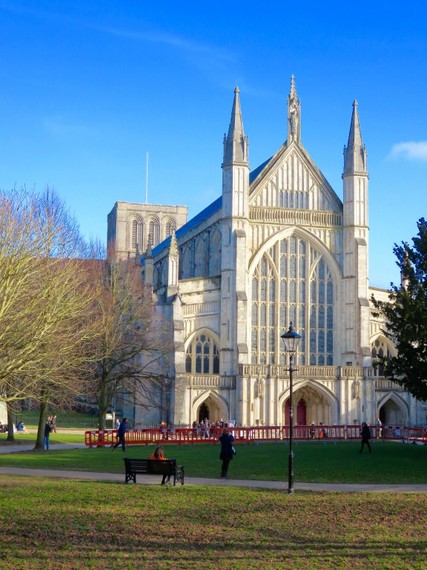 If you're in England for long enough, be sure to head to Winchester, England, especially if you love a quaint city with lots of green spaces. Head to Jane Austen's former home and her final resting place in Winchester Cathedral. Go inside one of the best preserved medieval Great Halls and one of the longest running mills in England. If it's a nice day, hike up to the top of St. Giles Hill and then head over to South Downs National Park.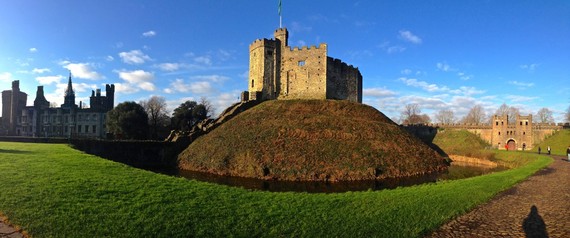 To get to know a different part of the United Kingdom, travel to Cardiff, the capital city of Wales. It used to be the largest coal exporting port in the world and has the most green space per person than any other city in the UK. Check out the beautiful Cardiff Castle, walk around Cardiff Central Market and the Victorian Arcades and walk around Bute Park. If you're a Doctor Who fan, you can't miss out on the Doctor Who Experience. Don't forget to sample the food and ales at one of the many pubs! Check out my guide for all this city has to offer here.
9) Mont St. Michel, France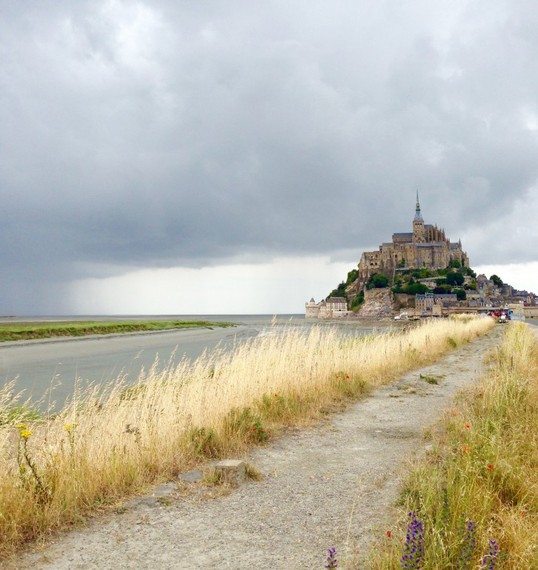 To see this almost fairytale-esque location, head to this island commune in Normandy, France. It has been a fortification since ancient times and has been home to a monastery since the 8th century. Now able to be reached from a permanently dry causeway, access to Mont St. Michel used to be completely dependent on the tides. At low tide, this fortress can be accessed by walking along the sand. At high tide, it is an island. A perfect day trip from Paris, Mont St. Michel is a one of a kind destination.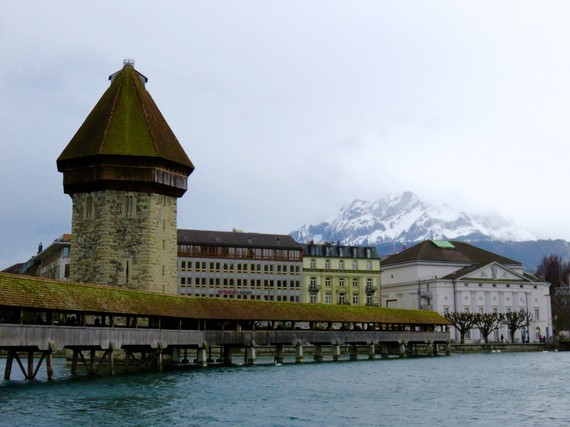 A German-speaking city in the centre of Switzerland, Luzern is a beautiful city that is surrounded by the Alps and borders Lake Luzern. It is home to the oldest covered bridge in Europe, Kapellbrücke, a wooden bridge built in the 14th century. Wander around the Old Town, visit the Lion Monument and climb the Musegg Wall for great views of the city (open from 1 April to 1 November).
See more from Alex Mathews in her College Tourist Profile Page.
Contribute your own story to the College Tourist here.