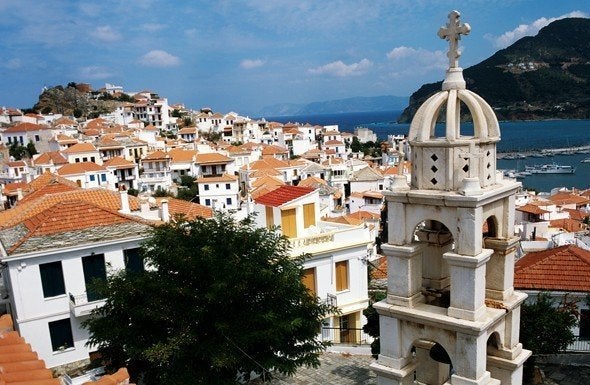 Hollywood scouts were on to something when they skipped over Mykonos and chose a secret island in Greece as the location for Mamma Mia. The movie was a $600-million hit, in part because it fueled peoples' fantasies of escaping to a secluded island (and yes, those catchy ABBA tunes didn't hurt).
Surprisingly, that picture-perfect movie location, Skopelos, has stayed under the radar. There are still gems like Skopelos hidden all around the globe, if you know where to look.
Our friends at Travel +Leisure have done the requisite digging to find places you can truly unwind, from the rugged Chilean spot that inspired the novel Robinson Crusoe to a tiny island in the Caribbean that was virtually deserted for decades until a luxe resort opened in 2010.