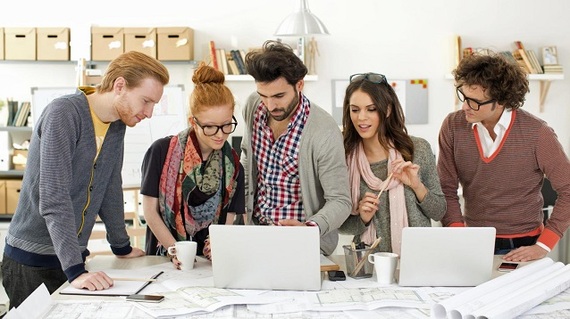 Starting a company in the contemporary business world may be a tricky venture. Time, effort, energy and money are invested. Nonetheless, making these very vital resources grow is the biggest challenge every start-up faces. In this article, I have collated some important things a start-up company should think about before starting:
Think about the industry that better suits your style of business and skills. When you begin refining on a particular area of specialization, seek out counsellors and people who have already made it in the industry. The internet and the industry's association are valuable sources of information.
It is not all good business ideas that are viable in the business world. Consequently, you need to determine if your products will lead to a money-making business. The entrepreneur need to think of coming up with a business concept that will not only survive but also thrive. Before you launch your start-up company rethink and refine your business concept.
3. Size-up the competition
Before launching your start-up company, you need to study your competition. Researching your competition should go beyond a google search. There are tools like SpyFu, Google trends, Google Alerts, and Qone-Tech (a market research software ) could help in your attempt to size up the competition. You could also visit stores or places where goods or services that are similar to the one you want to bring in the market are sold.
Think of how you can become a customer of the competition. You can do this by signing in for emails and read articles that have been written on the products. The aim of studying competition is to understand what the competitors are doing so that you can do better.
Another thing you need to consider is whether you can bootstrap your company. Will you need a small business loan? Think whether you should seek for an angel investor or for venture capital. Since money is a critical issue for any investor, you need to know your options early enough. So, read and research more about different creative ways to raise money for your startup.
Remember, most of the investors may need to do a thorough scrutiny of your start-up idea before they can open their check books.
5. Think about the Name of your company
An entrepreneur should begin thinking of a name that will communicate the distinct qualities of the company. You can try and derive the name of the company from the company's vision and mission statements.
Another important factor is to conduct a domain registration search to determine the availability of such name before you get in too deep on the details of how to name your business. Deborah Sweeney listed about 10 rules you need to have in mind for such name search.
6. Think of a suitable life insurance
Remember if you are starting a company you will be an employer. Hence, your employees need to be covered while at work. According to Carter Gray, a chartered Life Underwriter with Pacific Insurance Group, "having life insurance cover is critical for new start-ups because of the various degree of risks that comes with starting a new company."
7. Figure out the right marketing strategies.
When starting a company, you don't need to be a marketing prodigy. Marketing greatly demands that one be creative and come up with innovative ways of reaching the customers with the company's vision. However, if an entrepreneur is building awareness from the ground-up, they need to accompany it with a marketing strategy. In this regard, think of how you will communicate in clear terms with your customers.
In a recent conversation Kevin Lenon, a Utah SEO consultant, he stated that focusing exclusively on honing your marketing communication with your target market helps to conserve time and resources.
8. How will you conduct a test run?
Before starting your company, it is essential to consider the method which you will use to test your idea. Think of how surveys, focus groups and polls can help you to gain insight into approaches about your business idea. Think of channels through which you can obtain feedback from those that have used your products or services.
The ultimate goal of carrying out a test run is getting to know the consumers of your company's products more intimately, what turns them on and what turns them off. One of the strategies for test running your idea is by blogging publicly about what you are doing.
According to Shilagh Tobin of Studio Culture, a Brisbane SEO company, "blogging about your idea is one of the most powerful tool to gather qualitative and personal feedbacks that are required to get quantitative metrics for sound decision making on your start-up."
Hiring employees can be a challenge for most entrepreneurs. You need to think of the skills and competencies that you will require in your company. Also, the timing of the recruitment exercises need to be appropriate.
While hiring your employees, you need to write captivating job descriptions that will attract the best talents and only the kind of people you will like to see in your company. Determine whether you company will be suited by permanent employees or you will need to contract others.
10. Second guess yourself
One of the grievous errors most start-up makes is thinking that their business concepts will spontaneously turn into viable business ideas. A start-up is not just a dinner table idea without a complete structure drawn out.
Endeavor to think of how you will handle the company when it booms and gets out of your control. For a start-up to be successful, it is important to consider all the future ramification of different aspects of the business operation.
REAL LIFE. REAL NEWS. REAL VOICES.
Help us tell more of the stories that matter from voices that too often remain unheard.