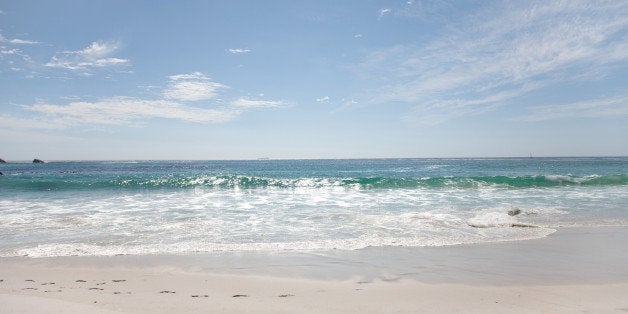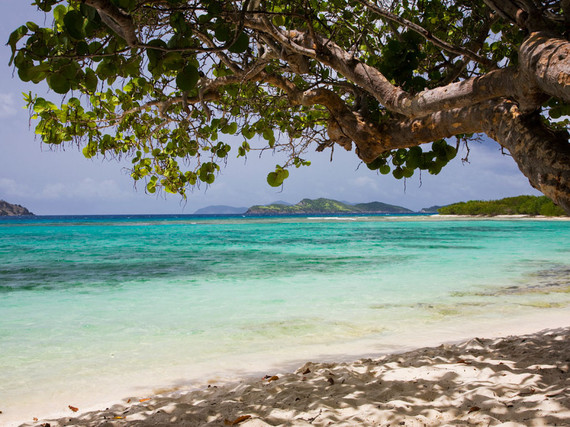 For New Yorkers in need of an instant escape from a cold, hard winter, we used Kayak's handy "Explore" tool to search for cheap flights out of the city this month to destinations where the temperature is in the 80s right now. Kayak results show round-trip economy class travel, found in the last 48 hours, meaning that with flexible dates, you too can likely find one of these sub-$400 flights to someplace heavenly.
Why go: Cabo is back, with many resorts having reopened since the destructive Hurricane Odile in September 2014.
Where to stay: The Resort at Pedregal reopened on January 31--under new management--but its seaside location is as dramatic as ever.
Why go: Plentiful hotels, tons of activities--everything from Mayan ruin tours to scuba diving--and sun, glorious sun.
Where to stay: The Azul Sensatori Hotel gets high marks from our readers, "with spacious suites with Jacuzzis and views of the ocean, pool, or garden." The Banyan Tree Mayakoba is a bit farther from the airport, but it's worth the trip: "Freestanding villas are decorated with handcrafted Mayan furnishings and modern amenities. All with private pools, they curve around their own garden areas, creating 'nirvana on earth.'"
Why go: The Cayman Islands offer great activities both above the water (sailing, kite surfing) and below (snorkeling, diving).
Where to stay: The Ritz-Carlton, Grand Cayman is right on Seven Mile Beach, and one reader tells us the resort is "the perfect place for a getaway."
Why go: The list of things to do in Jamaica starts with beaches and hikes and then gets into active adventures ranging from zipline tours to sunset sails to river tubing.
Where to stay: Rooms at Secrets St. James Montego Bay come "with dark hardwood floors and rich fabrics, [and] the 'beautiful decor' combines British colonial style and contemporary touches. Accommodations have private furnished balconies and whirlpool tubs," too.
Why go: Here's how Condé Nast Traveler put it in a 2011 feature: "If its beaches are not as perfect as Aruba's, they are still quite fine; the diving may be a notch below Bonaire's, but it still has gorgeous reefs and sunken vessels and special outings in September to see the coral spawn. International recognition of Willemstad's importance-the harbor and inner city were designated a UNESCO World Heritage Site in 1997-coincided with efforts to restore the city's picturesque but decrepit old neighborhoods. With development fueled by investors respectful of the island's rich cultural history, Curaçao may well end up being the most appealing of the [ABC Islands], serving up not only sun and sea but a complex history, culinary diversity, and European flair."
Where to stay: The Baoase resort is "transporting, as any memorable hotel should be."
PIARCO, TRINIDAD AND TOBAGO
Why go: Just north of Venezuela, these two islands have great beaches, outstanding bird-watching, and world famous nightlife.
Where to stay: The Hyatt Regency Trinidad gets high marks from TripAdvisor users, who say it's the best property in the country. For something smaller, Kariwak Village Holistic Haven has 18 cabanas around a small swimming pool.
Why go: "Pack up your snorkel gear, rent a scooter, pick up some local food, and head over to Lindquist Beach. ... Spend the afternoon scouting the water for some turtles, then have yourself a dainty little picnic and talk to some locals."
Where to stay: The Ritz-Carlton, St. Thomas is a reader favorite overlooking the accurately named Turquoise Bay.
Why go: Haiti may not be a major tourist destination just yet, but surfers and other adventurous types are now making more and more trips to the western part of Hispaniola, which Haiti shares with the Dominican Republic.
Where to stay: The Marriott Port-au-Prince Hotel had its grand opening on February 24, with President Bill Clinton among the dignitaries on hand.
PROVIDENCIALES, TURKS AND CAICOS
Why go: Diving, as Kate Maxwell reported for Condé Nast Traveler: "[The islands are] high on the best dives lists for their six-thousand-foot vertical walls and drop-offs adorned with coral and sponge--catnip for reef sharks, eagle rays, and tropical fish."
Where to stay: The Gansevoort Turks + Caicos is popular with visiting New Yorkers; the Grace Bay Club feels a bit more Caribbean.
Why go: Sun, sand, and plenty of nightlife.
Where to stay: The One&Only Ocean Club is perhaps the top luxury choice in the Bahamas. But a massive new development, Baha Mar, is scheduled to open March 27, with numerous hotels and restaurants as part of a $3.5 billion megaresort.
Where to stay: The Mandarin Oriental, Miami, The Setai, the JW Marriott Marquis Miami, the EPIC Miami, and the Four Seasons Hotel Miami are among the top properties in the city, according to Condé Nast Traveler readers.
Related