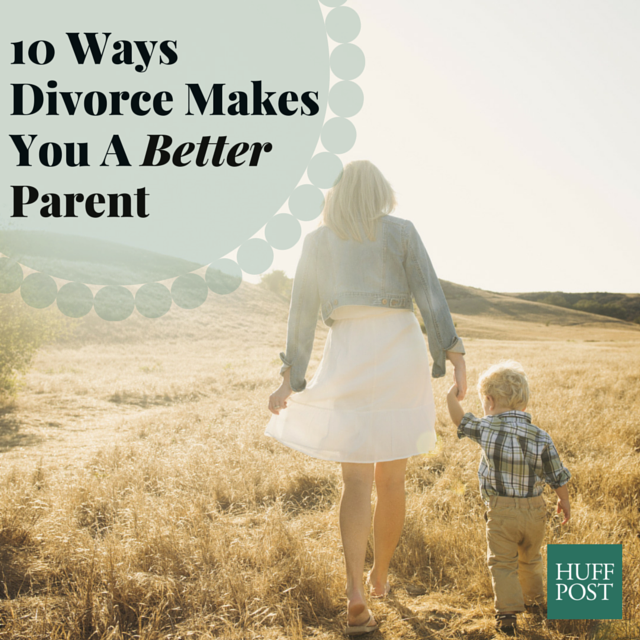 You don't know how strong and capable you are as a parent until you're forced to raise your kids on your own. Whether you have full or shared custody, parenting after divorce is a tough road to walk.
As difficult as it may be, it doesn't have to cripple you as a parent. Below, HuffPost Divorce followers on Facebook share how divorce made them a better parent.

1. Your kids benefit from watching you navigate the unexpected.
"My boys have learned major life lessons watching me do it alone. The divorce wasn't something I saw coming or wanted to happen, but I know I'm a better person and a parent because of it!" -- Karen Nelson
2. Your spouse's needs no longer compete with your kids' needs.
"Before my divorce I was responsible for every detail of the children's lives and I tried to balance it with being a wife to my husband. Now that I am a single parent of four children, I feel I get to enjoy them more without worrying if their father is stressed out or annoyed. I know they will grow up and leave one day but until then I get to cherish every moment." -- Jennifer Melton
3. "Me time" becomes a necessity -- and that's ultimately a good thing for your kids.
"I had to become more calm and patient to parent alone. It forced me to discover 'me time,' even if it's just an hour at the gym or running, every day." -- Donna Martira
4. Your kids learn the value of a dollar.
"My circumstances mean I have to teach my child about money early on. Had she been in a married household as an only child, she may have had it cushier, which obviously has bonus points in itself, but now she hears me talk about the value of money and work more than before. Divorce is teaching her a lot about sacrifice, work and money. Is it sad she's learning it through divorce? Yes, but these lessons are so valuable nonetheless." -- Laura Lifshitz
5. You go the extra mile to make sure your kids grow up as healthy and happy as possible.
"I'm more focused on their welfare and emotional needs now. Before I think I assumed they would be OK. Now I feel like since they're coming from a divorced family they have the odds stacked against them so I try harder." -- Mariah Mattingly Dennison
6. The constant arguments in your household cease to exist.
"We have more stability. There's no more arguing between me and my son's father. I can focus on my son and make sure he's healthy and happy." -- Sara Elizabeth Worsham
7. If you share custody, you make each second with your kids count.
"Post-split, I have significantly less time with my daughter than I did before because I A: work more and B: share custody. This means when I do have time with her, I try to make the minutes matter. This partially means I pressure myself to be the perfect parent, but on the flip-side I also have been setting aside my phone more to be sure I am not distracted to make the time great. -- Laura Lifshitz
8. And the moments you have with them are all yours.
"I love fatherhood -- and now my time with the kids is my time, no one else's." -- Nate Morton
9. There's room to create new traditions with the kids.
"The kids and I do more things together as a family now. We do community service and get out and meet new people. We never did that before." -- Robin Madore Roper
10. Divorce molds you into a better parent and a better person.
"Divorce taught me how to think before I speak, swallow both my anger and my pride, and put my child's needs before my own. I am both a better parent and a better person for having struggled through my divorce. I make each decision acutely aware of how they will affect my child." -- Janice Charles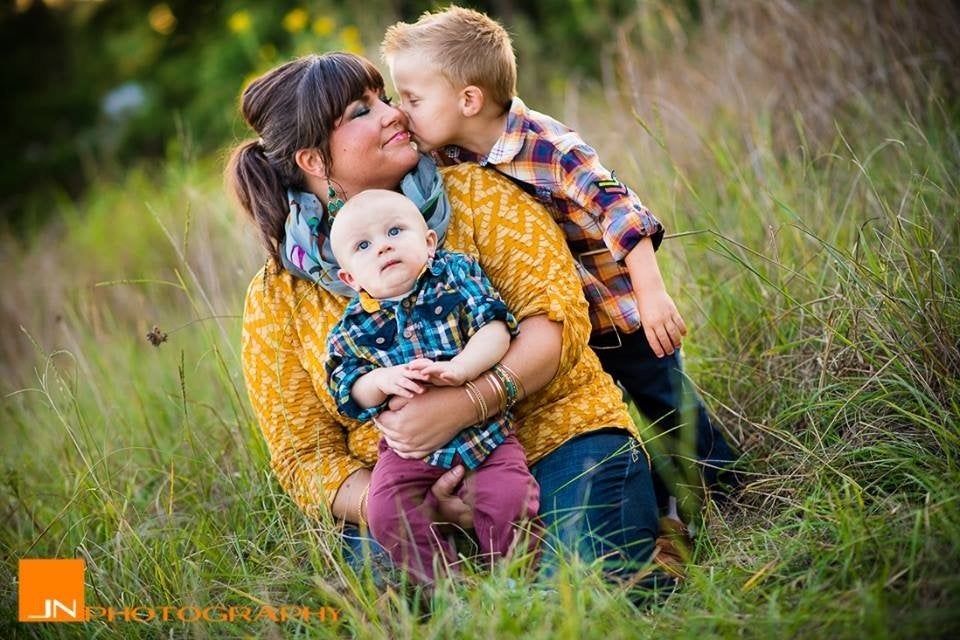 Love After Divorce
Keep in touch! Check out HuffPost Divorce on Facebook.
Popular in the Community