What's one simple way even the smallest business can take advantage of the holiday sales season?
The following answers are provided by the Young Entrepreneur Council (YEC) is an invite-only organization comprised of the world's most promising young entrepreneurs. In partnership with Citi, YEC recently launched StartupCollective, a free virtual mentorship program that helps millions of entrepreneurs start and grow businesses.
A. Run an Email Promotion

Email promotions are affordable, easy to implement and, most importantly, very effective. Provide a special offer related to the holiday season via at least two emails -- one to announce the promotion and one to enforce the deadline -- and watch the sales roll in.
- Pete Kennedy, Main Street ROI
A. Use Video Product Review

Even if you just use a web cam, you can convert potential customers online. During the holiday season so many consumers are researching products online. Make sure there are reviews, video reviews, etc., to build confidence in your product over competitors.
- Torrey Tayenaka, Sparkhouse
A. Give Them a Little Taste

The holiday season is about buying for others in large quantities, so find a way to intercept buyers and give them a small sample of your product or service. Let them fall in love with it. If they think it's the greatest thing in the world, they will want to share that with everyone. Repeat like crazy.
- Vinny Antonio, Victory Marketing Agency
A. Leverage Small Business Saturday

Small Business Saturday is a nationwide initiative on the day after Black Friday that encourages holiday shoppers to support the local independent businesses that are a vital part of their communities. Take advantage of this national event by inviting your customers to participate in the day. Reach out to customers via email, direct mail and Facebook ads targeting the Small Business Saturday page.
- Brett Farmiloe, Internet Marketing Company
A. Offer Discounts for Buying in Bulk

Holidays are a great time to promote buying your product or service at a discount in bulk. That way, you get a cash-flow boost and gain potential new customers and goodwill for offering low rates. Also, if you offer a service, go the extra mile and hire a graphic designer to create a visually appealing gift certificate that the buyer can print or email to the intended recipient.
- Milena Thomas, The Voice Works Studio, LLC
A. Be Present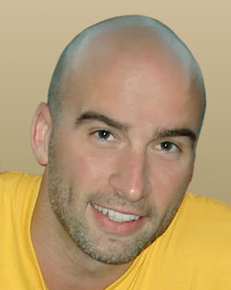 Get involved in the community during the holiday season and encourage owners, employees and even partners in your business to do the same. By being active during the holiday sales season, you can leverage being present in your local market through press releases. You will be amazed that by giving your time during the holidays, you will reap the benefits from a more loyal customer base.
- Grant Gordon, Solomon Consulting Group
A. Expand Your Target Audience

Most startups appeal to a relatively niche demographic. However, the holiday sales season enables you to expand your target audience and reach out to people who would purchase for people currently within your demographic. Target parents, family members, etc., with messaging around why your product and/or service makes the ultimate gift.
- Ryan Stephens, Ryan Stephens Marketing
A. Give the Gift of Your Product

All clients appreciate gifts. Use the holidays as a way to send your VIPs a special present in the form of a new product you're promoting or even a gift certificate to your business. With a little extra wrapping and a personal note card, it goes beyond a stale samples package and will help create a lasting bond with your customers, which leads to more sales for the holidays and year round.
- Emily Doubilet, Susty Party
A. Create Culturally Sensitive Campaigns

Think about the cultural nuances of your customers/clients and create little campaigns to target them while having a culturally sensitive mindset.
- Yuriy Boykiv, Gravity Media
A. Activate Your Google Seller Rating Extension

Activate your Google seller rating extension and attain customers and/or product reviews. Companies of all sizes can benefit from this because it's fresh user-generated content that Google constantly needs to keep you in top search rankings, which means you are seen by more potential customers and will generate more sales and revenue.
- Michael Ambros, EKomi Ltd.