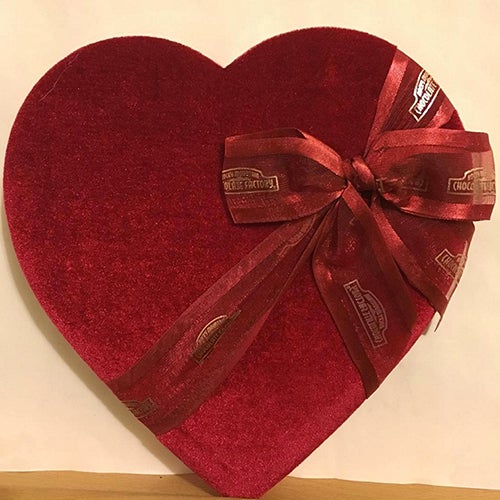 Couples recommitting their love to each other is important. The flowers, candies and gifts are all part of the joy of giving to someone you love. The giving part is just a token of appreciation for the love they celebrate.
For parents with young children, trying to get some moments alone can be a challenge. If you can't go out for the evening because of the kids, it can still be a romantic night for the two of you. Here are 10 ways to surprise your spouse.
1)Tuck The Kids In Bed: Children can sense when their parents are up to something. Include them by reading to them a fun Valentine story or just make one up. Gently tuck them in for the night with a listening ear for them. Then make your way to your special time together.
2) On the Town at Home: You and your mate should freshen up to enjoy your night on the town at home. A candle on the table for good ambiance. Why wait for the opportunity to go out? Embrace what you have. This way you can woo each other and even bust a new move on the floor while listening to your special tunes. Break out the smiles and laughter all in the name of love as you bond anew.
3) Whip up Your Sexiest Dish: Strawberries dipped in chocolate with whipped cream on the side. Make an easy dish like pasta. Add fruit to your salad. Make it fun and sweet. Everyone has to eat, why not have sexy fun doing so. It is also special to feed your boo.
4) Painting In Love: Do a nice painting. Have an instructor come to the house and take a painting lesson together. Using colors to represent what your life has been together. You are painting your life and the way you would like it to be. You are painting your love life with your love.
5) Listening With your Heart: Recommit to listening to each other's needs and supporting one another with career goals because sometimes it takes hearing the words time and again to stay in encouraged. You know that you are loved.
6) Reminiscing With Passion: Through conversation, reflect on how far you have come and what were the tools or reasons for being able to come this far. Compliment each other on your strong points that allow the relationship to be where it is at.
7) Let Awareness Prevail: Don't take each other for granted and get lazy about pitching in. A family life together is one that needs work every day. Remember you are in it to win and grow together for the long haul. Be conscious and you will have the best outcomes.
8) Life Is Filled With Beauty: Buy her the purse already! It's a special day and you might get the special massage in return. Keep your heart involved and look at the bright side in all things, there is always one. Just look.
9) It Is Not Taboo: It should be both ways. Surprise her by cleaning out the garage. Surprise him by getting him some special underwear. As much as women like those gifts, guys like them as well.
10) Love Every Day: Remind each other of your love every day, not only for Valentine's. A touch on the hand in the most loving way causes your heart to be felt. You can also give each other the look that means, "I got you."