Storage boxes are the perfect portable place to keep clutter. But sometimes we collect containers only to leave them unused because they don't fit the space or our needs. See these 10 tips for choosing and using storage boxes to keep surfaces organized and tidy.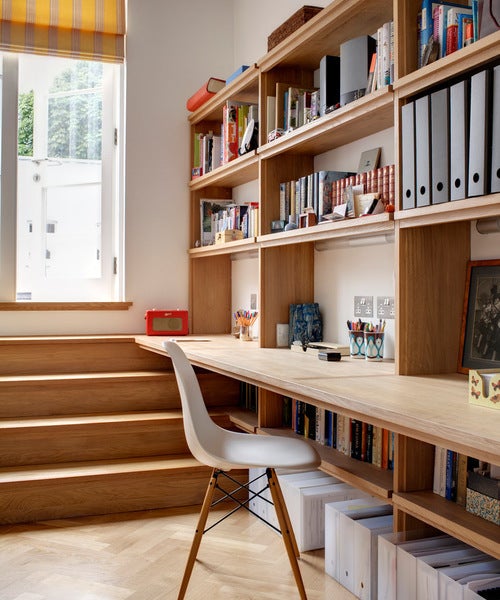 1. Measure first, shop second. Find out the measurements of your storage area before you shop so you can buy the right size boxes. The box files here fit perfectly on their shelves. Think, too, about where you want to store each item. It's a good idea to keep frequently used things close to where they're needed.
If you can't find a storage box to fit a particular space, try making your own by decorating shoe boxes or other leftover packaging.
2. Sleep on it. Keep the space under your bed neat and tidy with boxes that slide out for easy access. Boxes with lids are a good choice to prevent dust buildup. But if speedy tidying is the priority, then open boxes will help keep things together.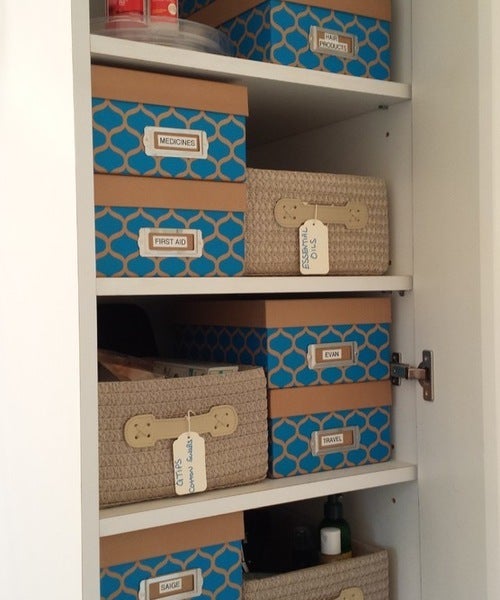 3. Aim for consistency. By creating a cohesive look for your storage, you'll help your brain quickly process the contents of a cabinet or shelf without becoming overwhelmed. Be creative and choose a color or pattern you love. This will boost positive feelings and encourage you to maintain your newly organized system.
4. Take it outside. Boxes are for keeping items contained, storing like with like and ensuring that everything is safe, dry and dust-free. So they're an obvious solution for outdoor storage. A storage box or bench is an easy-access space for outdoor items and can double as additional seating.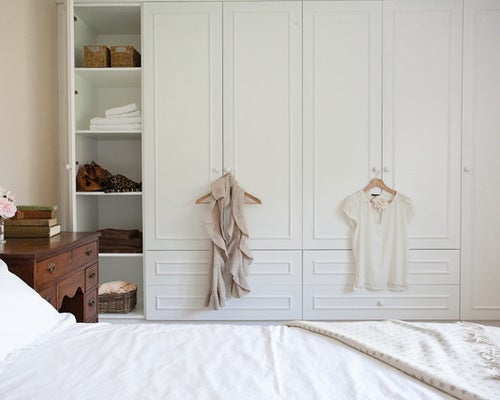 5. Go high. Boxes work well for those difficult-to-reach spaces at the top of a closet or the back of a cabinet. It's much easier to move a whole box and retrieve the one item you need than to have to search around among odds and ends.
Using containers in this way greatly increases the amount of accessible storage you have. Just make sure the box isn't too heavy — you don't want to drop it.
6. Tidy up shelves. Boxes and baskets can round up small items that typically end up scattered. In the kitchen, a crate of spice jars can be lifted out so you can see everything at a glance. Food container lids and odd utensils that only get used from time to time can be kept together.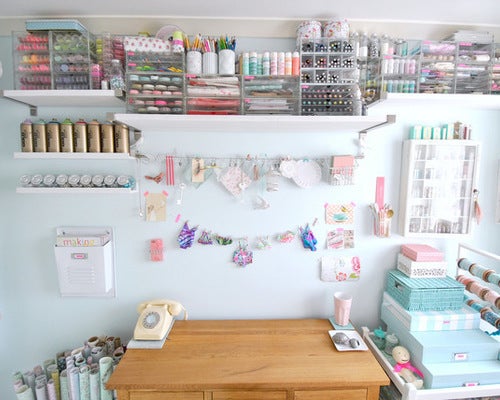 7. Get crafty. Boxes are a perfect solution for your craft room. Clear boxes will help you keep yarns and threads visible but safe from moths and dust. Colorful decorated boxes can add a creative atmosphere to the room.
You can also dedicate a box or two to ongoing projects to keep all the elements together and protected.
8. Make it kid-friendly. When it comes to toys, suitable and accessible storage is key. In this child's bedroom, boxes of different sizes are kept at a low level for ease of use. There are several different styles of boxes, but they work together because they fit in the space. Stay flexible when shopping for storage containers — you might find the right box for a bedroom or bath in the kitchen section of the store.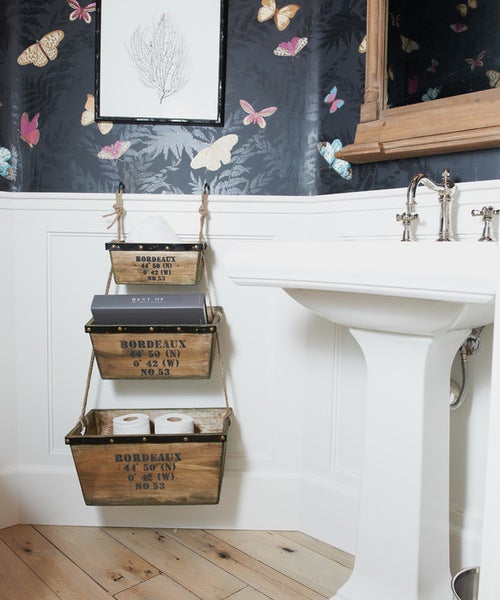 9. Hang it up. Hanging boxes are like a shelf but more flexible. In this tight space, boxes hung from the chair rail provide storage for the little things you need in a powder room. The containers don't clutter the floor, which makes cleaning easier.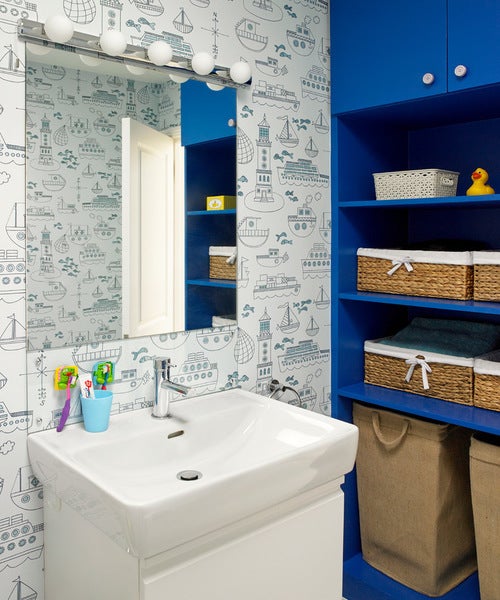 10. Make it easy to clean. Bathrooms and kitchens get dirty quickly, so speed your cleaning along by popping toiletries and frequently used items in plastic boxes. You can quickly lift the box up to wipe underneath, and from time to time you can clean the inside of the box too.
Containers made from natural materials look great, but think carefully about what you store in them and how much moisture and dust they'll collect. The wipe-clean, wicker-look basket on the top shelf here is ideal, while the natural ones on the lower shelves are perfect for towels.
Calling all HuffPost superfans!
Sign up for membership to become a founding member and help shape HuffPost's next chapter
This post was published on the now-closed HuffPost Contributor platform. Contributors control their own work and posted freely to our site. If you need to flag this entry as abusive,
send us an email
.