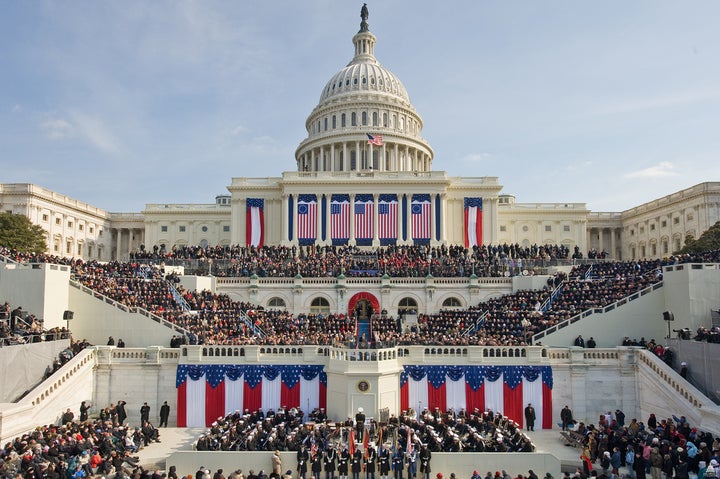 Today, America will watch the inauguration of its 45th president. It will stand as one of the most profound images of White male privilege in modern history. The most unqualified and unlikely candidate will stand victorious to assume a role even he was surprised to gain. In what could've been a horrible joke that went entirely too far, America proved that its Christian veil is really a thin cloak to mask its rich tradition and founding principles of misogyny and bigotry by electing the pu$$y clutching, golden shower taking, Central Park 5 falsely accusing, wife-rotating, immigrant insulting, fair wage deceiving, Twitter ranting, pre-pubescent acting Donald.
We know our well-meaning White liberal allies are appalled and astonished by the results and are taking to the streets in forms that resemble anti-Vietnam protests and bra burnings. Though we are disgusted by the elections, most of Black America however, was not surprised. We've seen and survived much worse, even in that position. Yet, we are on alert. We know this means for at least the next four years, we'll have more local trials with those emboldened by this avarice leader committed to pushing an agenda that directly benefits the White aristocracy and those close enough to pretend they are a part of it.
So, today, instead of focusing on what is to be, I'm urging those who identify with Black America specifically (in these "yet to be United States," there is certainly more than one America) to unplug and replenish. On this, the commemoration of the shift back to complete White male domination in practice and position, let's focus on our own healing and resolve how we feel about the departure of the first First Family that reflected who we are. Today is a day of mourning and reflection, strategizing and reconnection for Black America and its real allies.
Here are 10 alternatives to the self-mortification of watching today's inauguration: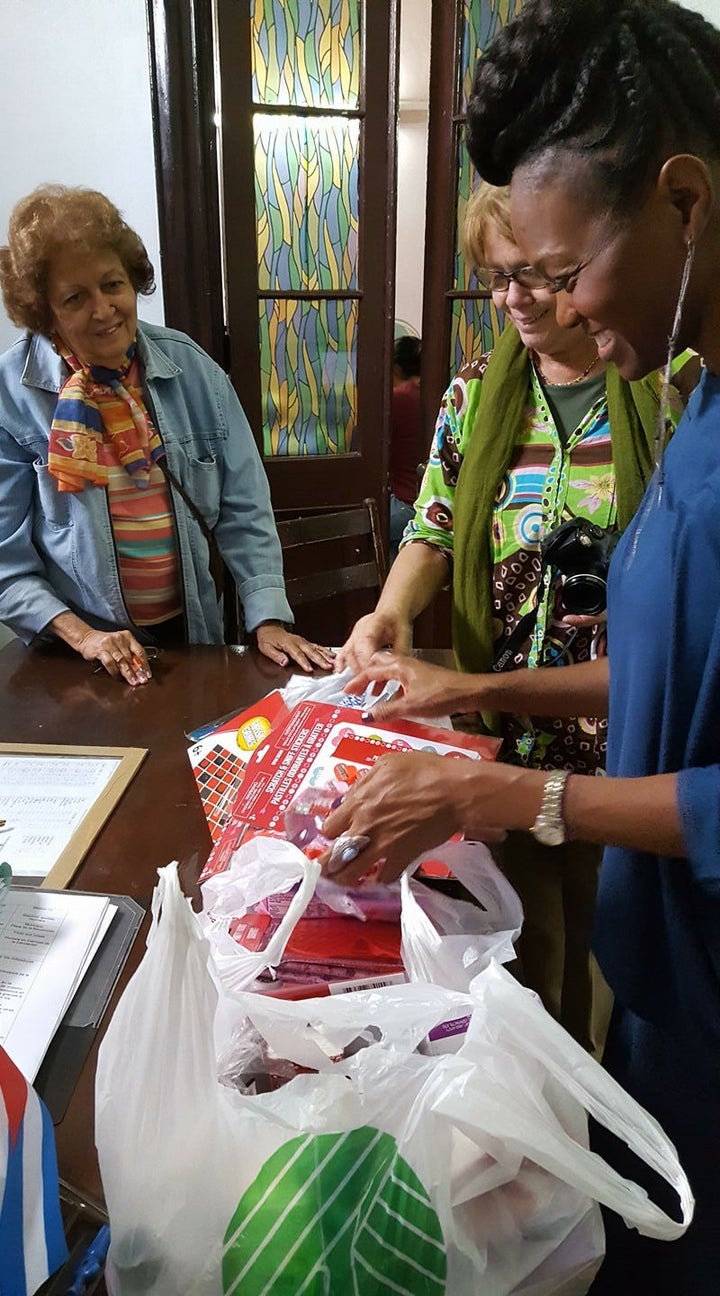 1. Be the light you want to see in the world. If there is any day that could use a positive impact, it would be today when the world is watching America display its nonsensical xenophobic character traits on the world's stage. Find a non-profit that offers service to a mission you're passionate about and lend yourself, your wallet, or your vision to its execution today. Make a plan to make the same offerings on a monthly basis.
2. Overload on the Obamas. Instead of diving into ice cream, consume all of the positive images of the Obamas that you can. Read every positive article and exposé. Pick up their memoirs and autobiographies. Pass your children every children's book written by them or in their honor. Dress them up and have them read them aloud in front of the family in the treasured tradition of familial performances.
3. Take a trip. Pack your car or purchase a last minute flight deal and go somewhere that makes you happy. Grab your girls or go solo and explore a new piece of the world. Engage with people with a different culture or different views. Break bread and pour bottles. Enjoy a delicious meal and frolic in the streets of new surroundings.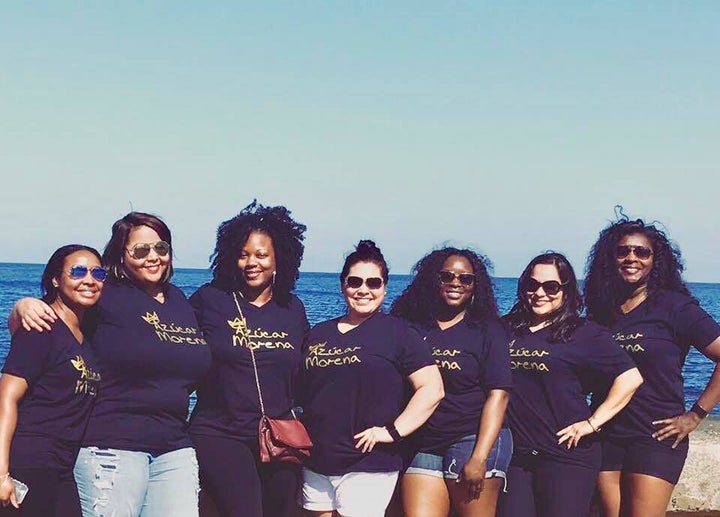 4. Have a farewell party. This past weekend, the Black Girl Speaks Collective convened in D.C. and Sarasota, Florida for a formal tribute to our first lady, Michelle Obama. Dozens of women and their daughters from all over the country gathered together to give a proper farewell to the queen that served this country so elegantly for eight years. We adorned ourselves in Michelle Obama-inspired fashions, complete with a brooch, and sipped "Tea" in the exquisite Calabash Teahouse owned by Dr. Sunyatta Amen. We discussed the legacy and impact of Michelle Obama and challenged ourselves to answer the question, "where do we go from here?" It was an uplifting and productive weekend complete with slumber parties and a trip to the amazing National Museum of African American History. You may not have such an extensive itinerary, but you can invite people over and offer them a red Solo cup with some refreshments.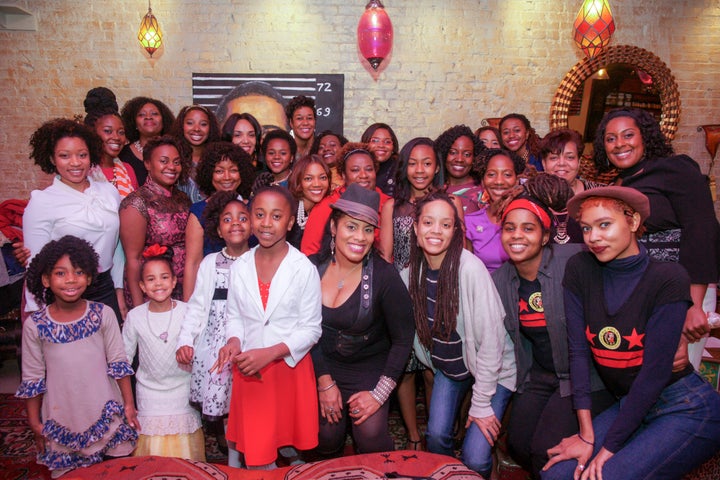 5. Make it a Movie Day! Invite friends over and watch the Eddie Murphy tri-fecta: "Coming to America," "Harlem Nights," and "Boomerang." Or, head to the movies and see "Hidden Figures." If that doesn't uplift you and remind you of the brilliance, resilience and strength of our people, nothing will.
6. Pamper yourself. Find a Black-owned nail salon, hair salon, or spa and indulge in self-care today. Allow your mind to completely wander away from thoughts of today's proceedings. You'll have four years at least to face reality. Today, take the time to take care of yourself and prepare for the road ahead of us.
7. Unplug from all news and media outlets today. The media has shared enough coverage. We know what's happening. We'll be reading about it for the next few weeks. We don't need to witness it today necessarily. Don't just watch to engage in banter with others on social media. This isn't the day to have a Facebook fight. It's just not worth it. It does nothing to propel us forward and certainly doesn't help your blood pressure. Not today Satan!
8. Host a think tank and strategize. Invite fellow activists over and discuss an economic and political agenda to to be executed over the next two years. Draw out a detailed plan of exactly how you'll come together to protect and impact your surrounding communities. The answers to every single problem we face as a community-at-large is within us.
9. Create something or enjoy something artistic. For all of my fellow artists, channel your feelings into a new piece. Write, choreograph, create a cinematic montage, paint, sew, or build. Just throw yourself into something beautiful and powerful. If artistry isn't your outlet, take some time to enjoy the beautiful creations around you. Visit a museum or take a walk alongside the beautiful murals of your city. Go see a local production or try your hand at a painting class. Pick up an adult coloring book. My friend offers an amazing one here.
10. Be the beacon of hope. Our hope was never just in one man or one family. It was always in our ability to unify and create the lives we want for ourselves. Somewhere in the euphoria of seeing a Black man at the helm with his beautiful Black wife and family, we forgot that he was symbolic of the work we must do. The Obamas were not ever meant to be the saving grace of Black America, but rather a portrait of possibility. If this past election cycle has taught us anything, it is that we are still divided as a nation and certainly still splintered as a people. Now is the time to serve as the hope we need to be inspired to offer the solutions that will rebuild our communities. Allow yourself to sulk for only a moment before thrusting yourself into optimism and action. We certainly don't have a moment to spare.
Change will not come if we wait for some other person or some other time. We are the ones we've been waiting for. We are the change that we seek.-President Barack Obama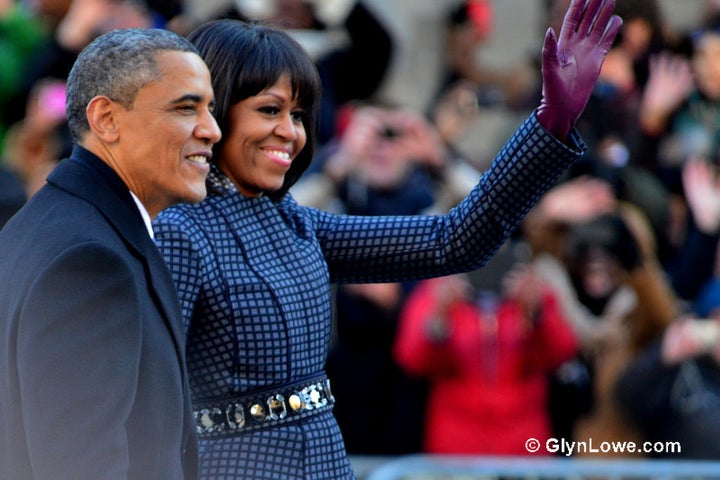 Related
Popular in the Community