Earning miles in the air is very straight forward. Get on the plane and earn one frequent flyer mile for every mile flown in the air. Although elite flyers may earn a mileage bonus for every mile flown, there are much better ways to earn miles on the ground.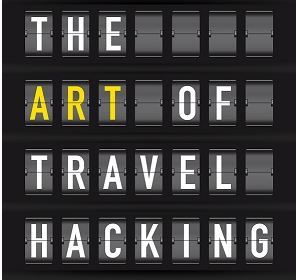 We talked to long-time travel hacker, blogger and author of "The Art of Travel Hacking," Clint Johnston, to mine a list of easy ways travelers can increase their mileage. We learned that the fastest way to earning miles doesn't require you to board a plane. All you need to do is take advantage of the miles that are already being offered to you by the airlines from various programs. This is what travel hackers do every year to take free flights around the world.
Travel hacking is the art of accumulating as many miles as you can to redeem for free flights and hotels. Here are 10 travel hacks to earn as many miles as possible every year:
1. Sign Up for a Co-Branded Credit Card
Apply for a co-branded airline credit card that has a large sign up bonus. These cards will earn you 30,000 miles or more once you meet the minimum spending requirements. Most cards do not have annual fees the first year, and you can choose to cancel the card before the fee is due, or keep it if you find the benefits valuable to you as a traveler.
2. Sign Up for a Points Credit Card
Points cards also have large sign up bonuses and they offer more flexibility. For example, the Chase Sapphire Preferred card comes with a 40,000 point bonus, and this can be redeemed on many different airlines. The benefit of a card like this is the points are more flexible than miles, but both types of cards offer a jumpstart to earning more miles.
3. Shop through Online Portals
Every major airline has a shopping portal where you can earn miles for items you buy online. To earn miles, simply login with your frequent flyer account on the portal, find your favorite retailer and you will be redirected to the site. By starting your shopping at the portal, you will earn miles for every dollar spent. If you already planned to buy something online, you might as well earn miles in return.
4. Earn Miles Sleeping at Hotels
Hotel loyalty programs are great, and there are great hotel credit cards with large sign up bonuses worth multiple nights in a hotel. However, if you would prefer to earn miles every night you book a hotel, you should use Rocketmiles. By booking hotels through their site, you earn thousands of miles for every night spent in a hotel. Over the course of a year this can really add up and even earn you enough miles to book a free flight.
5. Earn Miles with Dining Programs
Every major airline has a dining program where you can earn miles for every dollar you spend at participating restaurants. Simply register a credit card or debit card with the airline dining program of your choosing, and go out to dinner to earn miles. Once you swipe the card, the miles will automatically post to your frequent flyer account. This program is nice because it will earn you more miles than simply using your travel credit card alone. Some restaurants offer multiple miles per dollar, and even bonus miles.
Airlines are offering new promotions all the time. For example, in the past there have been Netflix promotions offering thousands of miles for signing up. Airline shopping portals frequently offer bonus miles around holidays and throughout the year. Stay up to date on promotions and never miss out on a mile.
Airlines, such as Delta, will have promotions displayed on their site that you can search for and find. However, newsletter offer a simple alternative and new deals will be delivered to your inbox when they are available. Airline newsletters are one of the best ways to stay up to date on the latest promotions and partnerships.
Airlines have partnerships with many companies, and this even includes renting cars. You can earn frequent flyer miles every time you rent with these partnering companies. For example, Delta allows you to earn up to 3,400 miles by renting from Hertz. If you plan to rent from Hertz anyway, this might be a good option for you.
If you would prefer to not sign up for another credit card, then a debit card is a great solution. There are not many left, but Delta and Suntrust Bank still offer a debit card for travelers. You will earn a few thousand miles sign up bonus on your first purchase and miles for everything you buy on the card after that.
Generally, it's unadvisable to transfer miles unless they are offering a 100 percent bonus on the miles. Even then it isn't cheap to transfer miles between accounts, but it is still possible to get a lot of value from this method, although it will cost you money. Sometimes you have to spend a little to save a little. If you come out saving money in the end, it is a good deal and a great way to save money on your next flight.
Chris is the President and Co-Founder of ExpertFlyer.com, a service that helps travelers get out of the "Middle Seat" by providing in-depth flight info and alerts when Awards and Upgrades are available. For more info on mastering the art of travel hacking, check out Clint's book and start flying for free.
Related