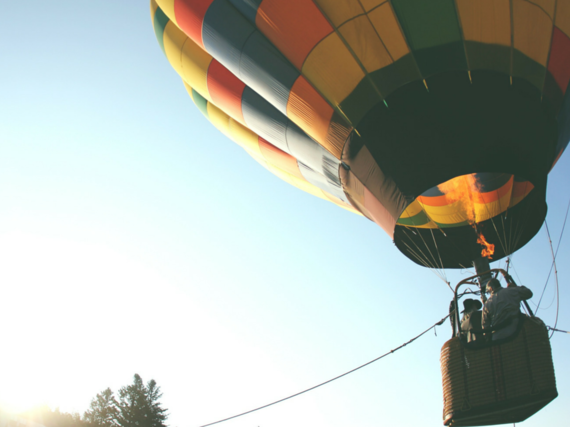 Have you found yourself wondering how to get spiritually unstuck?
If you've been on the spiritual journey for any length of time, you've probably experienced feeling spiritually stuck. It may feel like your spiritual growth has plateaued, or your relationship with God has hit a wall. We all get stuck in a spiritual rut sometimes.
We may be stuck for a whole host of reasons. Maybe we are stuck because there's an area of our lives that we are unwilling to let God shape. Or we are stuck because we're not sure if being in relationship with God is worth the hard effort and work. Or we are stuck because we're in a season of waiting.
Being spiritually stuck isn't necessarily a bad thing. Oftentimes, it simply means that there is a new season God is inviting you to step into - a new way of relating to him, or a new way of living.
Whatever the reasons for us becoming stuck, I believe we can find our way out. One of my personal principles for spiritual growth is, "Do whatever is working. If it stops working, try something new." It is often in the act of trying something new with God that we experience a breakthrough and forward momentum.
​Here are 10 practical ways to get free from being spiritually stuck:
1. Do some deep self-reflection.
2. Share about it with a friend.
Talk with a trusted friend or spiritual mentor and ask them to pray with you. Invite them into your frustrations and questions.
A rhythm for life is a simple statement of personal habits that you choose to practice to intentionally center your life on loving God, and allow him to form you. Reassess your current spiritual rhythms. Ask God to give you a few practices and habits to make space for him.
Create a Gratitude List in a journal or on your wall. Write down all the things that you're thankful for. Celebrate and thank God for those things.
5. Shake things up and do something new.
Find a new way of connecting with God. Read a book or listen to a podcast about the spiritual life to gain a new perspective. Go on a hike and spend time with God in nature. Let God nurture you through some self-care for the mind, body & soul. Try the Examen prayer.
A great antidote to being spiritually stuck is serving someone else in a practical way. Look for a way to help someone today.
7. Have a conversation with God.
Create space to listen to him. Sit quietly, and ask God your questions. Invite him to speak to you. Write down what you think he is saying to you.
8. Clear away the clutter and distractions.
There are lots of things that can clutter our spiritual lives - addictive or unhelpful behaviors, fear, unhealthy relationships, incomplete projects, mental noise. Take a look at what is cluttering your life, and ask, "Is this thing helpful or good for me?" If the answer is no, consider letting it go.
9. Go on a spiritual retreat.
Spiritual retreat is time set apart to be in quiet, rest, and solitude with God. Going on a spiritual retreat could guide you into a place of spiritual refreshing and renewing.
10. Brainstorm a list of activities that make you feel alive.
Create a list of activities that bring you joy and life. Do something on that list today with God.
Be encouraged, friends. If you really are stuck, God has the desire and the power to lead you out and into the next part of the journey.
How have you experienced being spiritually stuck? What actions help you get free? Please share in the comments.
Popular in the Community