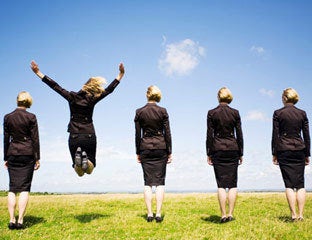 "When you change the way you look at things, the things you look at change."
Dr Wayne W Dyer
Over the past few weeks, I have been looking at the magnificence of the human spirit that lives within each one of us. I do not think we fully appreciate this precious resource that we each carry. If we did, we would all be a lot happier. No one can take it away from you. However, you can either enhance or diminish your awareness of it.
I love the American celebration of Thanksgiving. I realize that it is a few months away yet, but I would like to invite you to a pre-Easter Thanksgiving this weekend. Actually, I invite you to be thank-full at any time.
Being grateful is a way to be expansive, especially when we are feeling lacking, negative, cast down. Great-fullness. What are some of the simple things you may be taking for granted? What joys do you find in the world around you, that do not cost money? How have challenges from your past proved valuable in the longer term?
"Be thankful for what you have; you'll end up having more.
If you concentrate on what you don't have, you will never, ever have enough."
Oprah Winfrey
Gratitude is at the heart of a renewed flow of giving and receiving. It goes like this. Count the small things you are grateful for. Experience the great fullness within you as you do so. Find ways to give from this fullness -- maybe your time, talent or a gift that can benefit someone else. Then be open and allow yourself to receive. Be grateful for what comes your way.
"The thankful receiver bears a plentiful harvest."
William Blake
Your human spirit is capable of this expansion -- and much more. What you appreciate grows in value for you. So love you. Love the sweet spirit that you are.
Here are 10 tips for becoming grateful:
Keep a Gratitude Journal. At the end of each day, write 5 things you feel grateful for from the day. A smile from a stranger, the hug from your child, an unexpected compliment, a good meal, a moment of laughter with a friend.
Go to bed with a smile, thinking about all you appreciate in your life. Breathe deeply and relax as you do so.
Take a few minutes and begin your day with the Gratitude Dance. Start as you mean to go on. If your energy is flagging during the day -- do it again. It will probably make you laugh -- and that will energize and refresh you.
If you have not already seen it, you might enjoy this video of the Gratitude Dance taken around the world:
4. Appreciate Family, Friends and Co-Workers
Bring to mind those close to you that you love and how you are thankful that they are part of your life. Make a note in your journal of your special people and why you appreciate them.
At home, work or in your community, take a little time to communicate your appreciation to those you value - in person, over the phone, by email.
"In everyone's life, at some time, our inner fire goes out. It is then burst into flame by an encounter with another human being. We should all be thankful for those people who rekindle the inner spirit."
Albert Schweitzer
Take a short walk and count your blessings, feeling grateful as you do so. You will come back inspired and enthusiastic for the afternoon.
When you are going through a tough time, it is harder to feel grateful. However, when you do, the results can be amazing.

When things are not going your way, or the way you had intended, declare them a "blessing in disguise" and be grateful for them. This simple shift in attitude will make you a winner, no matter what happens.
Bring a group of friends together for a Gratitude Gathering and recount the things you are grateful for. Conclude with a Celebratory Pot Luck meal.
Take a walk in nature and notice the beauty around you. Beauty might be in something very simple like a leaf, a bird in flight, sunlight on dew, an elegant branch of a tree, the colour of the sky, the crunch of gravel or softness of grass beneath your feet. Allow yourself to feel the beauty and your gratitude for it.
Last but absolutely not least. Take a moment to notice the goodness of your intent; the caring you express to others; the endeavours you take to be true to your ideals, even at difficult times. Be grateful for and bless your qualities and strengths. There is no one else quite like you. Honour and appreciate yourself.

"Celebrate what you want to see more of."
Thomas J. Peters
Gratitude is a way of closing a door on the past and allowing a new door to open to the future you wish to be enjoying. It is simple, yet very powerful. Gratitude is in your heart and hands.
What are some of the "small" things you sometimes take for granted? Have you been through any tough times that have turned into "blessings in disguise"? What do you most appreciate about yourself?
I would love to hear from you, either as a comment here or contact me at Clear Results: ClearResults@mac.com