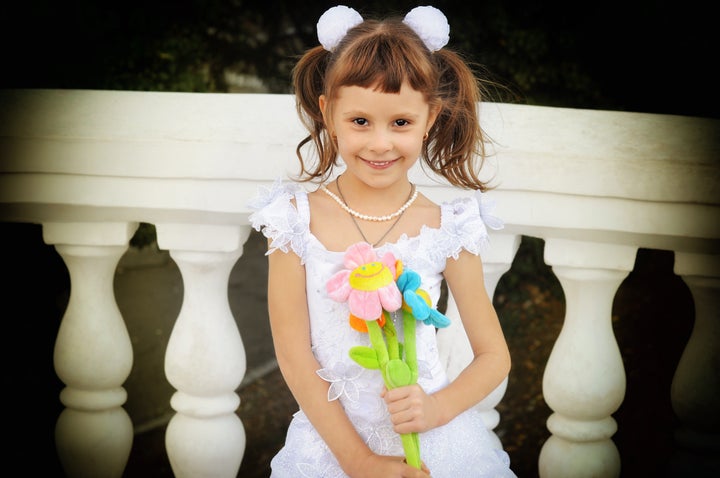 Most of my clients want to know how to ban children from their Caribbean destination wedding weekends, not how to bring more little people with them. Brides and grooms know most of their friends are dumping their own little ones for a getaway weekend, and they don't want to have little people around to invade what is supposed to be an adults-only getaway to the islands. I've blogged a bunch about how to keep the little munchkins back home, but now one of my clients is asking me what to do because she WANTS her friends to bring their children and both she and the groom WANT to have a child-friendly Caribbean destination wedding.
Wow, this is an easy one compared to the machinations I've gone through for other clients who needed me to bring down the hammer on rude, insistent relatives who even went so far as to contact the venue to find out if it was, in fact, true that children were not permitted on the property. If you want to have a child-friendly island wedding weekend with your friends, it's so much fun and a very easy thing to do!
1) Get an idea from the beginning about how many children you're dealing with and the age range so you know what to plan. Treat tweens and above as adults. They think they are, so don't waste your money on Bonnie Bell products when they're already wearing Bobbie Brown.
2) For every element of the wedding, keep the kiddos in mind. In most cases, their presence doesn't change things, but sometimes you'll want to add a few details.
3) Plan on age-appropriate welcome bags for the children -- one per child so they don't have to share -- and fill them will entertaining and silent things... totally erasable marker and coloring books are always good for parents with little ones who are staying in rented accommodations and hotels. Puzzles and hand-held games for the older kids. Squirt guns and other destructive toys should be handed out at the beach party and not before!
4) Plan to have babysitters on hand at every event where there is water present -- that means welcome parties and wedding events/receptions with a swimming pool or that are located in a waterfront venue. Beach parties require even more oversight as it's not really a lifeguard sorta situation down here in the islands. If your guests with children are going to be imbibing, make sure you have extra sober eyes around to help out.
5) If you have a group of toddlers and such, consider doing a lower to the ground buffet dinner for them at the reception -- hot dogs or mini sliders with fun toppings the children will enjoy. You can even do it during cocktail hour if the timing of your reception dinner means meltdowns by overtired little ones. Doesn't mean it can't be super cute and done in a very upscale way, it just means you won't be paying an arm and a leg for junior to snub your selection of Mahi Mahi at the main table while another hungry overtired child screams through your toasts. I didn't want to listen to wedding toasts when I was five, did you?
6) Plan to have supervision at the wedding reception so that children don't disrupt photos -- if you've got a large outdoor area to work with, plan games and activities that will keep them entertained aside from the reception and wear them out at the same time. The flower girl and her cohorts don't need to last all night -- after a few dances it's just fine if they poop out.
7) Have a room on hand for just the children at the wedding reception venue. This gives the babysitters a safe place to control the kids, and the parents can pop in and out as necessary. You can have movies, games, toys -- all out of sight and mind of all the adults enjoying the festivities outside without the kids feeling like they're not included. They are included, but their activity is something special just for them. Plan this stuff ahead or you might find them creating strange games like throw-the-head-table's-forks-at-each-other like I've once seen in an unfortunate situation where nobody planned ahead.
8) Make sure that you are able to actually accommodate children for your wedding at your wedding event venues -- tell your wedding planner at the outset that you want to have kids so you don't choose a modern villa with no railings that doesn't permit children as guests. Think through all your venue selections carefully -- cocktail welcome party or make-your-own-taco welcome dinner? Just sayin.
9) Find and suggest child-friendly accommodations to your guests (something your wedding planner should be able to do easily). Make sure you offer some spots with kitchenettes so they can have a fridge and don't have to rely on hotel service for food for the munchkins. That adds a whole bunch of extra cost if you can't just give them a yogurt and juice when that's all they really need. Also, how much fun is an upscale modern chichi hotel for a small child? There are a lot of very family friendly hotel options on every island. Do your research.
10) Celebrate the presence of children with a couple of special kids' music dances or even by having a special little cake table for them where they can decorate their own mini cupcakes. Great activity to keep them busy, and if you do it with your wedding colors, it's a fabulous photo op for your photographers.