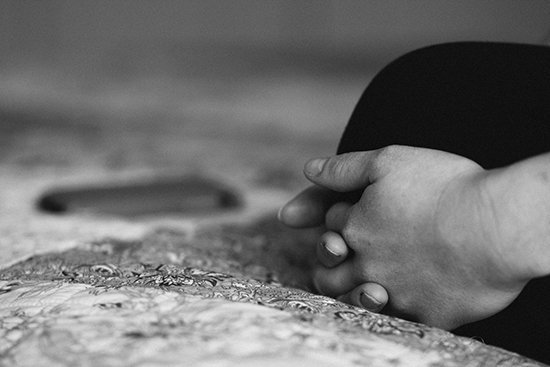 According to the American Cancer Society, about 1 in 3 women and 1 in 2 men are at risk of developing cancer in their lifetime. These statistics are increasing daily.
Cancer is rampant. Dare I say it's the 21st century version of the plague? As a society, we are desperately searching for a cure, and until we discover that life-saving remedy, we can only treat the disease as best we know how. Cancer attacks any and all ages. It's a beast that doesn't care if you are young, old, strong, or frail. Whether you have cancer now, are at risk of developing it in the future, or know someone currently fighting, we are all affected by this disease.
When someone around us gets diagnosed with cancer, it is often difficult to think of how to react and respond. Do we send a card, text, or email? Do we avoid, ignore, and disregard? Do we send money or make a meal? I have spoken about the importance of cancer etiquette before, and while it is valuable to know what to say and what not to say to a cancer patient, sometimes doing something kind can be equally as valuable.
Two years ago, upon sharing the news of my recent diagnosis, I received a gamut of well wishes, prayers, gifts, and support. Many of these acts of kindness remain beneficial to my husband and I today, even as my third season of fighting cancer came to a close at my last chemotherapy this past Friday. We have been and continue to be blessed by our incredible support team that surrounds us. If there is ever a need, we know someone will be there to meet it. Yet, no matter how close we are to friends and family, asking for help is one of the hardest things to do as a cancer patient. As if being diagnosed with cancer isn't difficult enough, seeking help through our journey can be exhaustive.
Rather than asking the patient what you can do for them, be proactive. While expressing your willingness to do anything is thoughtful, offering before being asked can often provide the biggest impact and benefit. Below are helpful suggestions for acts of kindness that have personally benefited myself and many other people navigating a cancer diagnosis.
Meals: Following surgery and other treatments, offer to provide meals for the patient and their family. Whether you swing by the local Chipotle and pick up a couple burritos, or make your famous homemade lasagna, providing meals helps tremendously. If they have not created a meal registry like MealBaby, offer to set one up in order for others to sign up to bring meals on specified dates.
Gift cards: Purchase gift cards to their local grocery store, in order for the family to grab necessities. If you haven't heard, cancer is expensive. Help remove the financial burden by eliminating the decision of whether to pay for groceries or medical bills.
Date nights: Offer free babysitting for patients with children, and bless them with dinner and a movie with their spouse. For my husband and I, though we have no children yet, date nights allow us to escape the seemingly never-ending world of treatment. It's a way for us to reconnect, and have a special evening just the two of us... no doctors, nurses, or chemo involved.
Vacation donations: Often we see donating as a way to provide monetary support to organizations, yet donating can also be personal. Have any saved up airline miles or hotel points? Donate them to your loved one with cancer. Vacations are a way to break through the cancer bubble, and offer rejuvenation from exhaustive treatments.
Beauty services: Though many chemotherapy treatments cause hair loss, relaxation is still a must for patients fighting cancer. Offer to pay for a massage, manicure, pedicure, or facial. Heck... send them away for an entire spa day!
Cash: Let's face it, cancer is expensive. Medical bills spill over onto everyday bills. Gift the patient with cold, hard cash and allow them to do whatever they want with it. Maybe they need to pay off that recent trip to the hospital. Maybe their car needs new tires. Maybe they want to buy a new outfit to boost their spirits. Give money with no strings attached.
Hook ups: No, I'm not talking friends with benefits. If you or someone you know has a connection to a sports team, concert venue, or event, hook your friend up. Sports games, concerts, and festivals are fun ways for the patient to get out of the house and enjoy themselves.
Home services: Offer to hire a professional cleaning service for the patient's home. Cleaning and chemotherapy do not mix, after all. Have a knack for organization? Offer your services. Have $8 lying around each month? Sign the patient up for a Netflix service, so they can enjoy endless hours of Breaking Bad.
Letters: Whether in the form of a hand-written card or an email, send your loved one encouragement. Let them know you are praying for them and supporting them through their journey to a cancer-free life. Encouragement motivates us to keep fighting, especially on days when sickness, exhaustion, and grief are overwhelming.
Care Packages: The gift that keeps on giving. A box full of goodies to express your love and thoughtfulness. Think about what your loved one would appreciate receiving. Do they have a favorite snack, type of coffee, or movie? Include items like magazines, books, and healthy treats. Care packages can put a smile on anyone's face.
Related