Over the course of years of travel with my family (parents, siblings and children) to more than 35 countries, I have learned that having fun is not the same as experiencing something meaningful. Good times and happy moments are single instances in time, whereas meaningful experiences bridge the past, present and future, and can have a lifelong impact.
To help you discover what I've learned through trial and error with my wife and children, here are 10 fun, but challenging, life-changing activities that reliably make family vacations meaningful and uplifting for everyone.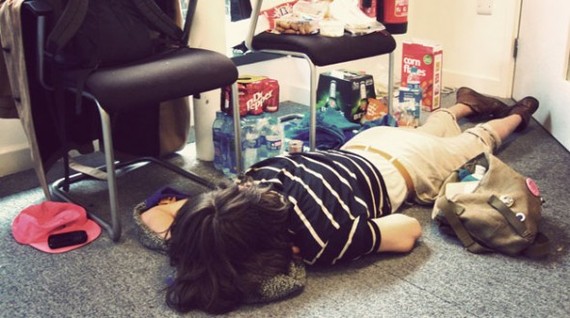 Take Travel Days Out of the Equation
Families feed off each other's emotions. If a parent is stressed out, the kids feel the anxiety and react accordingly. This can cause stiff and uncomfortable vacations that require extra time at home for recuperation. Combat stress by planning ahead, making sure you have all the needed tickets, passports, snacks, sunscreen, games and itch-relief ointment.
After you've planned to your heart's content, just let go. A critically important ingredient for successful travel is to let vacations happen, even if they don't happen as planned. Your accommodation will still be waiting for you if your flight is delayed. Your family will still have fun if the stingray village experience is cancelled. Accepting that your trip will be great no matter what occurs will help you -- and by extension your family -- to relax and have a meaningful and memorable trip.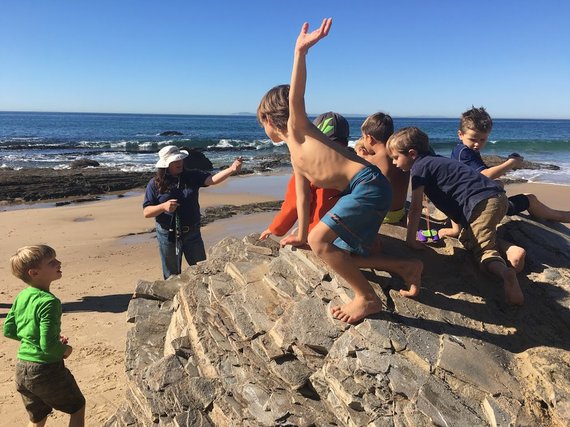 Use Travel as a Learning Tool
Despite what some believe, life's greatest lessons are not always learned in a classroom. In fact, the world is the best classroom. When someone travels, especially a young someone, the world transforms from a black-and-white textbook into a multicolored stage upon which every sense is awakened. The theory of evolution suddenly becomes real during an interactive educational trip to the Galapagos. French lessons take on a new meaning during a visit to the agricultural regions of France. A climb up the world's largest Mayan pyramids brings the classroom globe to life and triggers the urge to open a history book.
Mastering something new in a foreign setting is the basis for memories that your family will cherish forever. These new skills can be brought home too as a way to relive vacations. Study traditional cooking with a nonna in Italy, brew beer in Ireland or play a local cultural board game, and then share your knowledge with your friends when you return. The possibilities are endless and the rewards are lifelong.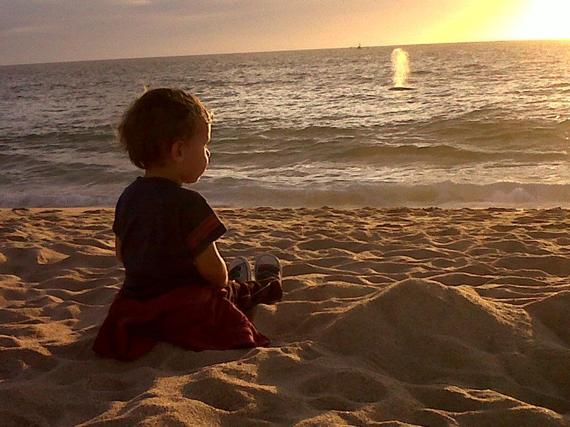 Take Advantage of Nature. It's Everywhere (and Usually Free)
It has been proven that getting outside and playing games or going on adventures brings people closer together. So do just that! Rent bikes or, if you're staying in an exchanged home, see what's available in the host home. Pack a picnic and head out on a hike. Go for a swim in a community pool or lake. Hit the beach and snorkel, kayak, beachcomb or build sand castles. If it's snowing, show your kids how quickly snowball fights can turn epic. Host an impromptu dance-off in the backyard. Get your family out in nature and watch memories unfold.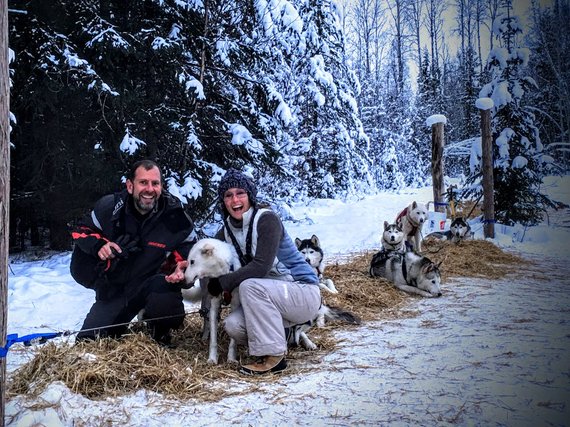 Prepare a Mini-Bucket List
Give everyone a chance to fulfill a dream, even if it's a small one. Before your trip get all family members to express what they're looking forward to most and what goals or dreams they have about the trip. Find ways to realize those goals and make those dreams come true, no matter how trivial they may seem. Your spouse may fantasize about sipping colorful drinks to a sunset view, while your daughter may want to see wildlife up close and your son may crave learning how to surf. Focusing on everyone's wish lists will make the trip all the more meaningful.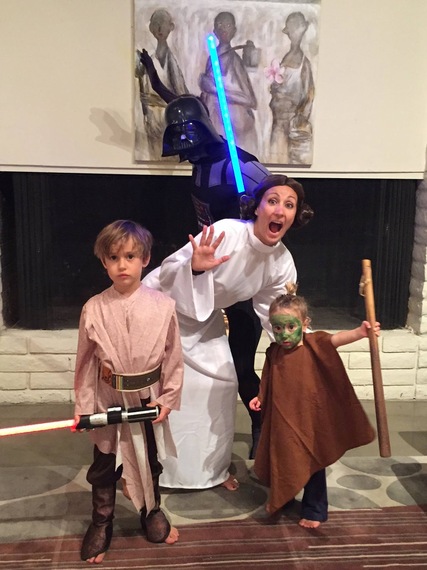 Give Your Kids a Chance to See How Cool You Are
Use your vacation to learn about what's happening in your children's lives and to show them that you're not always so serious about everything. In a standard week of work, school, dance practice, play dates, sporting events, homework, bathtime, chores, meal preparation and the occasional date night, there isn't much time for families to connect. So during a trip, schedule fun activities like zip lining or bungee jumping, or race to the top of a volcano. Don't sit back and let others have all the fun; get involved! But also keep in mind the limitations of age and avoid preventable injury ruining your trip.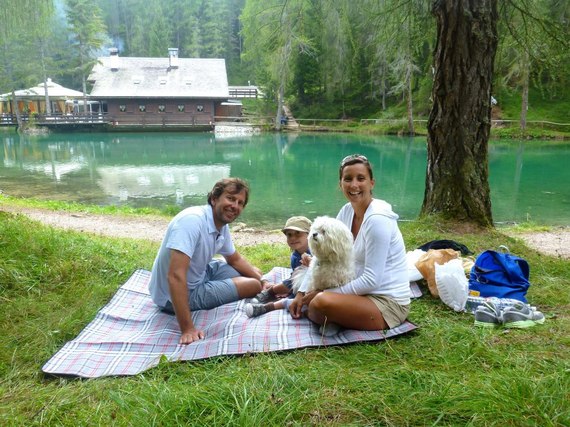 Resist the urge to have the adults go one way and the kids go another during a vacation. Cancel the wee-ones' activity camp, turn off your cell phones and learn about each other. How well do you know the music your kids like? Not at all? Listen to it with them! And try new things as a group. Take small tours by local guides to discover the area. Buy groceries from a local market and cook dinner together, trying local recipes. Lay out on a blanket under the stars and find the constellations. Or just make them up as you go.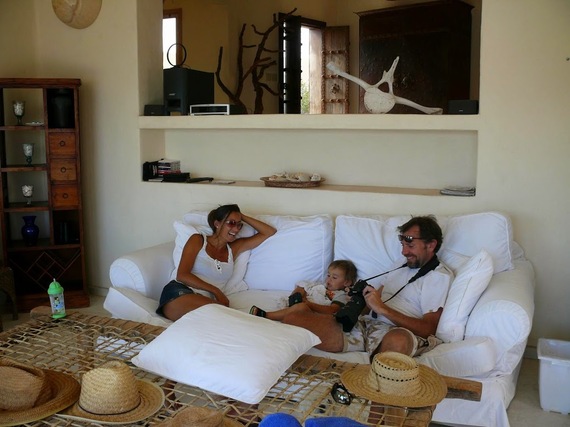 Give Your Kid a Camera and Get Creative with Family Photos
Photos are important holiday keepsakes, so give new meaning to your trips by getting creative with your photography. First, let your kid(s) take control of a camera (pack more than one, if possible). Put them in charge of recording moments they feel are worth remembering. Second, ask friendly strangers to take pictures of your whole family. You will forever regret not having more full-family photos. Third, try shooting themed photos, like everyone striking a freaked-out pose in front of a Tyrannosaurus Rex skeleton at a museum. Fourth, try different angles and perspectives, such as from below a zip line platform before someone flies across the jungle canopy. Last, learn something specific and authentic about a destination's culture and take photos to trigger that memory. For example, identify a common hand gesture used by locals and then take pictures of everyone trying it out.
Weave in a Typical Favorite Activity in a New Environment
Even if you can fill an itinerary with new and exciting activities, set aside an afternoon to enjoy a traditional family hobby of yours in a new environment. Whether you play soccer, hit golf balls on a mini golf course, collect seashells or fly fish, make time for that special family activity no matter where you are. You may even rekindle a passion for something you lost interest in long ago.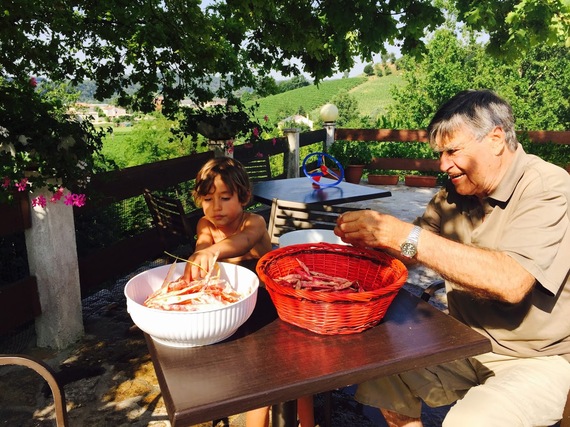 Stay off the Hotel Strip and Share!
As the sharing economy gains in prominence, families have more accommodation and activity options than ever before. Why stuff your family into a hotel room surrounded by fellow tourists and expensive shopping districts when you can rent an entire apartment or house, or exchange your home with a like-minded family? When you inhabit a home, you create a whole new and much more comfortable travel experience for your family. You probably have access to a kitchen, more than one bedroom, a backyard, helpful neighbors, toys for the kids and outdoor gear such as bikes, skateboards and basketball hoops, as well as other creature comforts. Home sharing is a great way to strike a balance between the new/exciting and the comfortably familiar.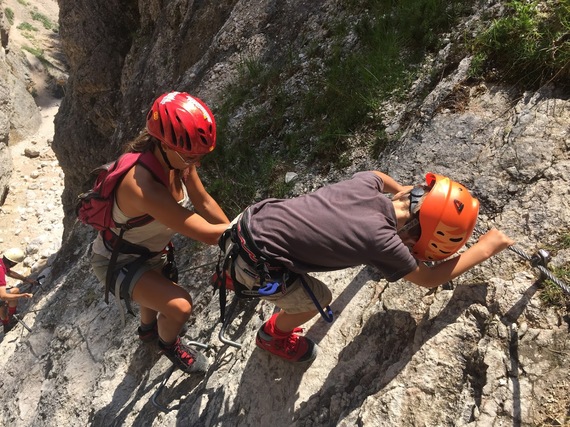 One beautiful thing about travel is the challenges that arise during trips. Though difficult, these challenges are often rewarding to overcome. This is especially true when they're part of a child's coming-of-age story, whether they involve pushing to conquer an epic hike, completing an all-day bike ride, kayaking around an island, or even making positive experiences out of local language foibles and getting lost in a giant spice market. They mold and shape us into our best selves and are the greatest gifts we can give to our families.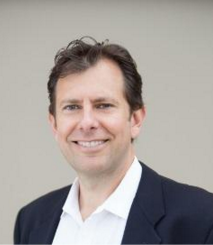 Jim Pickell is President of HomeExchange.com, an advisor, angel investor, and frequent guest lecturer. Previously, Pickell founded several companies including OpenEnglish.com, Latin America's leading online language school, and served as Senior Vice President of SONY Connect in L.A., where he led the digital distribution of films, music, and eBooks. His later quest to collaborate with like-minded thinkers and create ideas that influence positive change led him to HomeExchange.com, first as a member and now as a core part of what he calls "a 23-year-old startup." Pickell is a member of the board of the Family Travel Association and an adjunct professor of entrepreneurship at the Argyros School of Business and Economics. He holds a degree in economics from UC Berkeley, a law degree from Loyola Law School, and an MBA from the Anderson School at UCLA.