Traveling this season? So is everyone else -- but for entrepreneurs, that down time can be used for much-needed reflection -- or catch-up work, as the case may be. We asked 10 entrepreneurs to share their recommendations for actually unplugging and making the most of those long flights and car rides.
A. Plug In Then Shut Down

Utilize some of the down time (especially during flights) to work on items that take some contemplative thought, like annual planning for next year or writing personalized notes to your team members, key vendors or customers. Then shut down, turn off the computer and focus on something else. It's often when we have distance from work that strokes of brilliance occur. - Darrah Brustein, Network Under 40 / Finance Whiz Kids
A. Queue Up Before Lift-Off

I'm not always able to connect to in-flight Wi-Fi when I travel (and after all, it's prone to be faulty every now and then). I try to queue up my work to the best of my ability before getting on the plane. This means downloading everything I need, and making sure I have all of my resources ready so I can work offline up in the air. - Rob Fulton, Exponential Black
A. Unplug

I think it is important to take a few days during the holidays to disconnect and spend quality time with family and friends. When you're working 18-hour days, pushing the team for the next products release, trying to prepare for the next capital raise -- it is easy to get lost and forget why you decided to start your own company in the first place. Take the time to recharge. - Joseph DiTomaso, AllTheRooms
A. Make Calls

People tend to be in a more relaxed, chattier mood around the holidays. So while you're traveling, make calls. This could be calling clients to thank them for their business, reaching out to potential new clients, or touching base with people in your network. Develop the relationships during the holidays so that when everyone's back in the office in January, they're ready to take action. - Elizabeth Saunders, Real Life E®
A. Maximize the Time You Spend With Family

I spend a ton of time on the road, meeting with potential customers, cultivating relationships with existing clients, training channel partners and pitching possible allies. My approach to holiday travel time is to maximize the amount of time I spend with my family. - Anthony Nicalo, Dónde
A. Don't Take a Partial Vacation

Either go offline or be online. If you're going offline, don't respond to emails; it will confuse your team. - Phil Dumontet, DASHED
A. Live in the Moment

As an entrepreneur, it's very hard to disconnect from the business and all the aspects that need to be resolved to keep it running smoothly. If you're very passionate about your company like most entrepreneurs, your brain is always working with ideas to make it grow. No matter how hard it seems at first, try to stop, breathe, rest and enjoy today. - Alfredo Atanacio, Uassist.ME
A. Ditch Your Phone

I've found that ditching my phone and putting work aside really works best for me. The holiday season is about enjoying time with family and friends, and it's nearly impossible to do that while checking your email every other minute. I like to enjoy my days, and in the late afternoon I'll commit a couple hours to making sure everything is running smoothly. - Alex Friedman, Ruckus
A. Assign a Leader While You're Away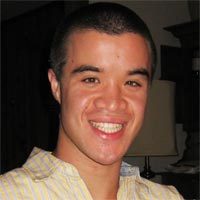 Assign an ad hoc leader for your company and filter all communications through him or her. The only items that should reach your smartphone or PC are ones of utmost importance that can't wait until you return. Everything else should be handled by your appointee. - Andrew Schrage, Money Crashers Personal Finance
A. Clear Your Head

In the book "Getting Things Done," there's a recommended process where you get out a piece of paper and write down a list of everything you would possibly need to do. It's a good technique because it can help you build a solid to-do list. It'll also help you de-stress as you arrive at your holiday dinner or destination. It's all written down, so you don't have to sweat keeping a mental list. - Jesse Lipson, Citrix
These answers are provided by the Young Entrepreneur Council (YEC), an invite-only organization comprised of the world's most promising young entrepreneurs. In partnership with Citi, YEC recently launched StartupCollective, a free virtual mentorship program that helps millions of entrepreneurs start and grow businesses.
Calling all HuffPost superfans!
Sign up for membership to become a founding member and help shape HuffPost's next chapter