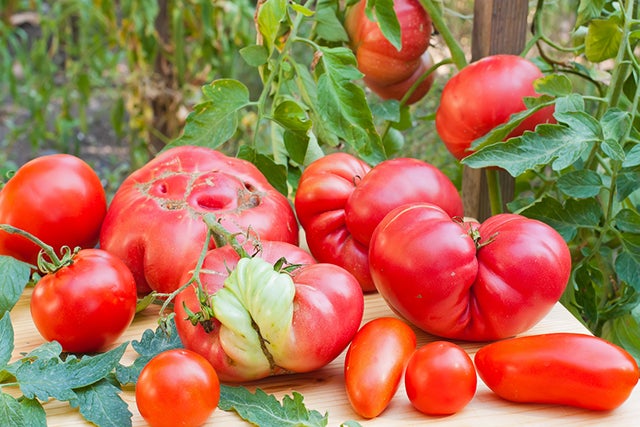 In our beauty-obsessed society, we demonize anything less than perfect, including fruits and vegetables.
Growing up on a produce farm in Eastern North Carolina, I can witness that a fruit or vegetable does not change its taste or flavor just because its shape ranges outside the "perfect" shape. In fact, many heirloom varieties are shaped much differently than the hybrid varieties gracing grocery store shelves today. And quite often, the heirlooms taste better than modern varieties, because most modern hybrid breeding strives for shape, color and shelf-life, rather than taste.
On our produce farm, we separated the "ugly" fruits and vegetables from the pretty ones and sold them at a discounted rate. Not surprisingly, the "ugly" ones sold out first because they were cheaper and still tasted just as yummy as the "perfect" ones.
Today, at local farmer's markets in Colorado, California and Washington state, many farmers are not grading the fruits and vegetables. People pick out what they want from piles of produce. At the end of the day, the farmers sell the leftovers at a reduced rate for eating, canning and preserving, or drop them off to a soup kitchen. It works well and these farmers are seeing less food waste as a result.
A serious push to reduce food waste is drawing attention to the wastefulness of tossing perfectly tasty and flavorful "ugly" food into compost heaps. It's now trendy to serve a dish made with "ugly" fruits or vegetables at the community potluck. And while that may seem shallow, if that's what it takes to stop tossing edible food into the landfills, it's a good thing. We not only can feed more people in the world, but we can reduce the strain on natural resources.
It's time to stop avoiding "ugly" fruits and vegetables. Instead, start embracing the "ugly" in your life. Proudly serve up awesome "ugly" food at your table. Be creative. Salads, casseroles, roasts, smoothies, juicing, kabobs, slaws or desserts are all ways to use up "ugly" fruits and vegetables.
To get you started, we've included 10 recipes from talented cooks for making "ugly" so beautiful, tasty and yummy, that you'll forget they were ever "ugly."
1

Rainbow Vegetable Kabobs
2

Classic Biscuit Topped Peach Cobbler
3

Sauteed Julienned Summer Vegetables
4

Super Powered Orange Juice
5

Veggie Lover's Pasta Salad
9

Thai Chicken Burgers with Quick Pickled Carrots
10

Pear Goat Cheese and Italian Sausage Pizza with Roasted Garlic and Fresh Basil
Before You Go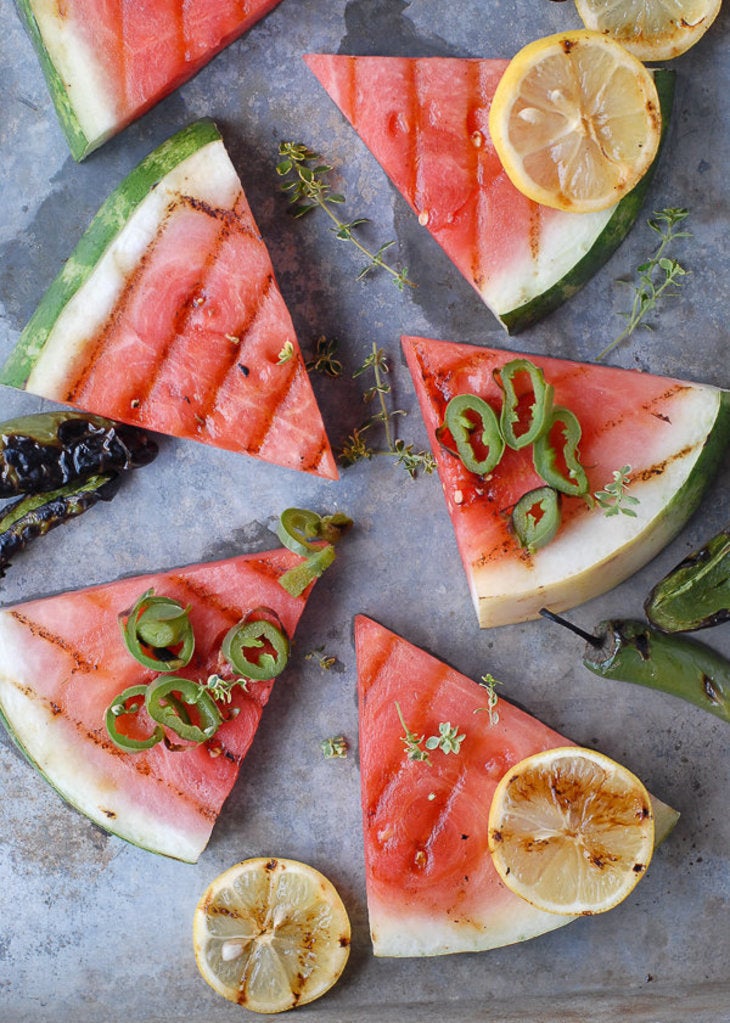 Unexpected Grilling Recipes
Popular in the Community