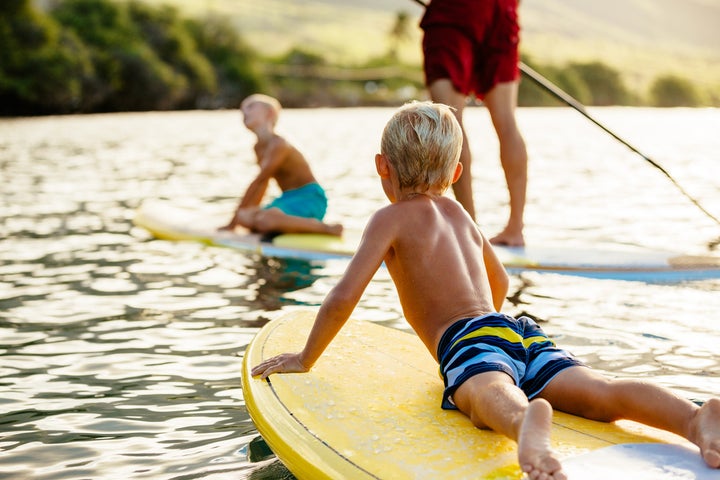 I'm embarrassed to admit that it took me more than a decade and the esteemed title of Writer-in-Residence for Idaho State Parks to get me to Eagle Island. So lame. But at least now I know what I've been missing and I can make use of it in the future. I was shocked to see what this hidden gem has to offer, from gigantic shelters and barbecues for family reunions to snow cones of obscene proportions. Of course, it's always nice to move around in between the burgers and sugary syrups, and Eagle Island has plenty of options. Here are ten ways you can work off the gluttony while you're there.

1. Paddle Boarding - Try it, it's awesome! Don't have a paddleboard? You can rent one from the park's visitor center. And Eagle Island has plenty of calm waterways for you to paddle around and see if it's the sport for you. No crazy yoga moves required.

2. Horseback Riding - Okay, so I don't have horses. But if I did, this is where I'd take them. Eagle Island is one of twelve state parks in Idaho with trails designed for horseback riding.

3. Ziplines - Adrenaline rush or pure terror? If you're not into sailing through the sky while tethered to a line, you can paddle out into the water and watch the zipliners flying above you. Just hope no one freaks out and wets their pants while you're staring up at them.

4. Waterslide - Who doesn't love a water slide? Okay, maybe cats. Everyone else will have a blast.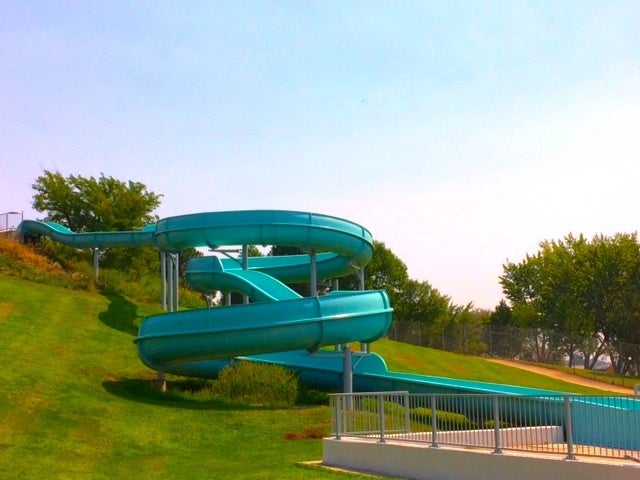 5. Disc Golf - Yes, this really is a thing. It involves fairways and baskets and tee pads. I'm pretty sure there's also a lot of throwing and walking and, depending on with whom you're playing, beer drinking. Eagle Island State Park has an eighteen-hole disc golf course.

6. Volleyball - That's right. Get the Top Gun soundtrack playing and choose your teammates wisely. Talk to me, Goose!

7. Horseshoes - When you've pulled a muscle trying to be Maverick on the volleyball court and are ready to face the realities of your own limitations, you can slow it down a notch with horseshoes.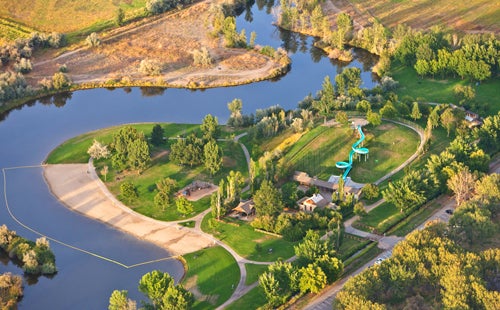 8. Hiking - There are more than five miles of trails to explore throughout the 545 acres that make up the park. The area was developed as an honor farm in 1930 for a few dozen state prison inmates. When you're out hiking, you might see some of the original structures, like the prison dorm or the warden's house. If you're disproportionately fascinated by prisons like me and want to make sure you see these, here's a map.

9. Swimming - The north and south channels of the Boise River border the park. Swimming areas are roped off from the open waterways for non-motorized boats, so you can get a good workout without getting clobbered by a wayward canoe.

10. Playground - Kids are, of course, great exercise. Chase them around the playground for awhile. You'll feel better about later treating yourself to a snow cone of obscene proportions.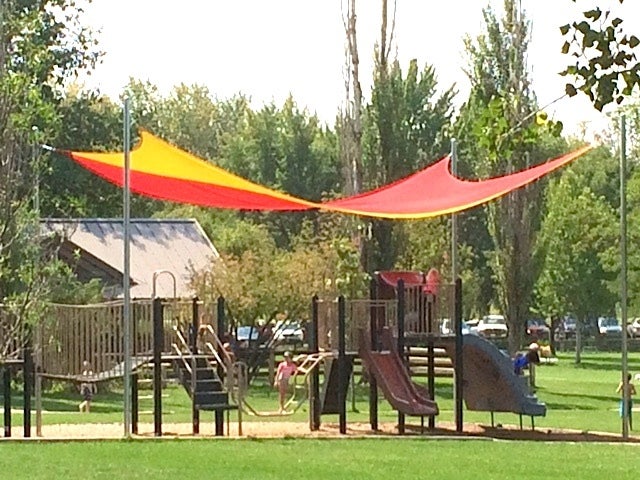 Like to get out and about with the kids?
Related
Popular in the Community