What is one tip you have for running a successful campaign using Kickstarter?
The following answers are provided by the Young Entrepreneur Council (YEC), an invite-only organization comprised of the world's most promising young entrepreneurs. In partnership with Citi, the YEC recently launched #StartupLab, a free virtual mentorship program that helps millions of entrepreneurs start and grow businesses via live video chats, an expert content library and email lessons.
A. Put in the Required Hours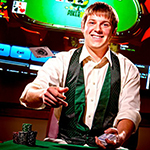 A common failure of Kickstarter campaigns is that project creators often don't realize the intense amount of work required throughout the campaign to make it successful. You will be talking, emailing, pitching, tweeting and posting all day, every day. If managing your Kickstarter campaign doesn't become your full-time job throughout the campaign, then its odds of success decrease dramatically.
- James Simpson, GoldFire Studios
A. Build an Audience First

You'll significantly increase the likelihood of success if you build an audience before you even post on Kickstarter. Build an email list and get support from friends and family ahead of time. Let them know what you're working on, and get their funding commitments. That way, you'll have social proof on day one of your campaign, and others will be more likely to give.
- Bhavin Parikh, Magoosh Test Prep
A. Use Video With Your Campaign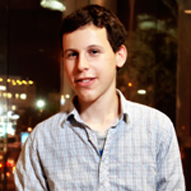 It's very important to produce a high-quality video for the campaign. When people check out a Kickstarter project, they usually first watch the video, so it's crucial to make a good first impression.
- Ben Lang, Mapped In Israel
A. Understand Your Pledge Level Prices

I have seen some amazing Kickstarter projects go unfunded simply because of their pledge level prices. I've funded several hundred projects and helped many of them get going. So I would say that the single most important thing is understanding what you are giving to your backers and how that corresponds to pledge level pricing. An easy way to test this is to just ask random people.
- Scott Ferreira, MySocialCloud
A. Interact With the Crowd

Funding through Kickstarter is about getting support from the crowd, and they're paying, in part, for access. So answer questions, post videos, add more prizes, blog, give shout-outs and be invested in the success of the campaign by interacting with the people who are funding you. It's their excitement that brings in more supporters. Check out the Veronica Mars Kickstarter for a great example!
- Kelly Azevedo, She"s Got Systems
A. Do More Before You Launch

It is of paramount importance to gain a following, line up press and gather your first backers before launch. Otherwise, the chance of your campaign succeeding is slim. Once you have reached certain tipping points (30 percent, 80 percent), it is quite likely that your campaign will close. It's still important to keep pushing because there's a risk for over-raising.
- Christopher Pruijsen, FounderBus
A. Create a High-Quality Video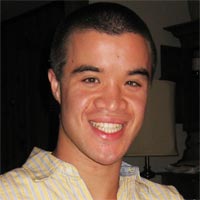 This is your one chance to tell your story to prospective investors, and it is no time to cut costs. Consider enlisting the help of a film professional, or at the very least, use high-quality video equipment. The majority of the videos on Kickstarter are top-notch, and you don't want to negatively stand out from the rest.
- Andrew Schrage, Money Crashers Personal Finance
A. Ditch T-Shirts and Obvious Rewards

Successful Kickstarters might offer the occasional T-shirt or sticker, but those aren't the rewards any backer is after. Offer a top-notch product -- something you could sell on its own -- in order to win over backers. Kickstarter is, to a certain extent, a store. People are there to buy things which happen to not actually exist yet. Keep that expectation in mind when choosing rewards.
- Thursday Bram, Hyper Modern Consulting
A. Know Your Target Audience

Kickstarter is awesome, but some projects clearly do better than others. Make sure you've figured out whether the best audience for your project is on Kickstarter in the first place.
- Derek Flanzraich, Greatist
A. Create Pre-Lauch Buzz

Cultivate your audience and key supporters beforehand. Your first audience is key for generating buzz, showing legitimacy and sharing your purpose. Make sure before you go live, you've reached out to blogs and supporters to back you so you can launch with a bang. Also, it's a numbers game at the end of the day. You'll be racing to see how many people you can contact in those 30 days!
- Nick Arora, Back to the Roots
Calling all HuffPost superfans!
Sign up for membership to become a founding member and help shape HuffPost's next chapter