Put down the necktie. Walk away from the cologne counter. Don't even think about looking at another wallet. The answer to your Father's Day gift solution couldn't be more obvious if it walked up to you and handed you a calling card. BOOZE. Hooch. Liquor. The Nectar of the Gods. I tell you this as the father of a (mostly) delightful almost-7-year-old girl. After mornings of pretending to be multiple characters simultaneously in her make-believe My Little Pony games, afternoons spent whipping up snacks for her and her friends, evenings of trying to get the iPad out of her hands so she can do the ten minutes of homework they assign in first grade each night, Daddy's ready for a drink.
This is my second Father's Day without a dad of my own. I remember looking through his liquor cabinet as a kid, fascinated with the labels and the names. What on earth is a Cutty Sark? Who is Johnnie Walker? What's with the guy wearing the funny hat on the Beefeater bottle? In my adulthood, we'd go for boys' nights out, consisting of dinner and cocktails. I miss downing perfect Manhattans with him at various watering holes around the borough for which the drink was named, but you can damn well bet I'll be toasting his memory with a libation or two.
What kind of booze should you get the dad in your life, you might ask? That's easy — whiskey. Or whisky, as the spelling changes depending on where it's from. It's a versatile spirit that can appeal to any dad's palate, whether he likes it light and sweet or big and spicy; in a cocktail or neat; from different countries around the globe. And you can pick your price point, too — there are great whiskies to be had for $30, and there are really great whiskies to be had for a couple grand. The ten I've picked out run the gamut, price-wise, flavor-wise, and otherwise. They may not all be for your particular dad, but if he drinks whiskey, he's bound to like at least a couple of them. Happy hunting. And don't forget to give Dear Dad the two essential gifts to pair with his whiskey — a quiet place to drink it, and the time to enjoy it. That's key.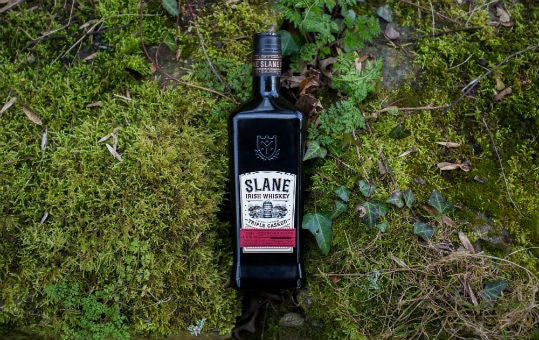 SLANE IRISH WHISKEY (Ireland; 40% ABV, $29). What do you do when you're looking for a new income stream to help maintain your castle? If you're Alex Conyngham and the castle is Slane castle in Ireland, you build a whiskey distillery on the grounds. Hell, I'd do the same — good move there, Alex! And he's doing it in cahoots with his father. Launching a distillery with Dad would be the ultimate Father's Day gift, no doubt, but we non-castle owning types will have to settle for getting Dad a bottle of Slane. While they wait for the distillery to get up and running, they're bottling a blend of sourced single malt and grain whiskeys. The juice is aged three ways (the Conynghams call it "triple casked"): in ex-bourbon barrels; ex-sherry casks; and in virgin oak that's been lightly charred and heavily toasted. The result is a beautiful whiskey that's quintessentially Irish — light and easy to sip — but which still has its own distinct flavor. Lots of vanilla, caramel and banana up front, with a bit of dark fruits and a hint of burnt sugar on the finish. Smooth as glass and dangerously sippable, it's also inexpensive enough so you can buy one for Dad and one for yourself.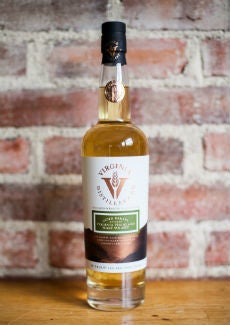 VIRGINIA DISTILLERY COMPANY CIDER BARREL MATURED VIRGINIA HIGHLAND MALT WHISKEY (Scotland by way of Virginia; 46% ABV, $65). So you think your dad's a bit of an oddball? An off-the-beaten-path kind of guy? Did they break the mold when they made him? Then this may be the whiskey for you. It's a Highland malt from Scotland, brought over to the States and finished in barrels that formerly held... cider?! It sounds weird, but it tastes delicious. I have no idea which distillery the whisky is sourced from, but it's good stuff, on the sweet side, with notes of honey and citrus. The pale golden color makes me think it's on the young side (there's no age statement), but you wouldn't know to taste it — it's smooth and mellow, mature beyond its years. The cider makes its influence felt without tasting like someone poured apple juice in your dram; it's sweet, sure, but it's also tart, slightly acidic, and just a tad bitter — like a great cider oughta be. Drink it and you'll have one of those eureka, "you put your chocolate in my peanut butter" moments. Give it to the dad in your life for Father's Day and you'll get a pat on the back for a job well done.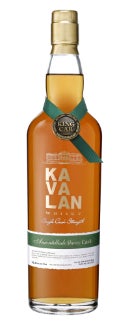 KAVALAN AMONTILLADO SHERRY CASK SINGLE MALT WHISKY (Taiwan; 50-60% ABV, $600). Taiwan may not be the first place that springs to mind when considering great whisky-making nations of the world, but Kavalan is looking to change that. Since their launch in 2010 (the brand was founded in 2005; making whisky takes a while), they've been turning out one brilliant, innovative, award-winning single malt after another, which is pretty noteworthy considering the hot, humid climate of Taiwan is more conducive to making rum than whisky. The advantage of tropical climes is that Kavalan matures remarkably fast for a single malt — 6 years or so aging in Taiwan creates the equivalent of an 18-21 year old Scotch whisky. Their barrel-aging technique is also top-notch, as is evidenced from the sherry and port cask-aged Kavalans that debuted in Taiwan in 2016 and made it Stateside earlier this year. They're all superb, but the Amontillado is my favorite. Most sherried whiskies are either Oloroso or Pedro Ximenez; Amontillado is dry in comparison, with hazelnuts and almonds dominating the flavor profile instead of the typical raisin and orange notes. It's distinctive — just like Dad — and so easy to drink even at cask strength. It's pricey, but it's also probably the best whisky I've had all year. So if you want to thank Dad for setting you up with that trust fund, this is a great way to do it.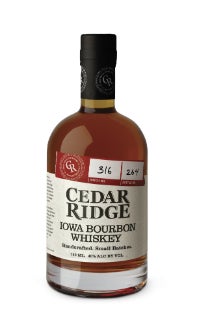 CEDAR RIDGE IOWA BOURBON (Iowa; 40% ABV, $39). If Iowa is America's largest corn-producing state, why is so little bourbon (distilled from a mash of at least 51% corn) produced there? The question crossed Jeff Quint's mind too, and in 2005, he did something about it, launching Iowa's first distillery since Prohibition. Cedar Ridge makes everything from wine to rum (their wheat whiskey, though hard to find outside Iowa, is tremendous). But if you're buying Dad some Iowan booze, it makes sense to start with the bourbon, made from a mashbill of 75% corn. Distilled to a higher proof than most bourbons and bottled at a mere 80 proof (it's not uncommon for bourbons nowadays to come in at 86-100 proof), it's quite light and clean, full of caramel, banana, and a little char. I wouldn't recommend it for cocktails, but it's a smooth, easy sipper either neat or with a single ice cube.

JOHNNIE WALKER BLENDERS' BATCH TRIPLE GRAIN AMERICAN OAK (Scotland; 41.3% ABV, $30). There are a lot of whiskies in this round-up that the Dad in your life probably won't be familiar with. And that's cool if you're a hip, adventurous youngster who always wants to try new things. But what if Dad is a dude who likes to stick with the tried and true? Who goes with what he knows? Well then, slip him a bottle of this — a brand he knows, but a whisky that might pull him out of his rut. Johnnie Walker isn't just the best-selling blended Scotch in the world, it's tasty, too, beloved by snobs and newbies alike. Blenders' Batch, their latest line extension, is a series of experimental whiskies; this is the third release and the first to come out Stateside. The "triple grain" in the name refers to grain whiskies distilled from wheat, corn, and barley, while the malt whiskies in the blend come from the Mortlach and Cardhu distilleries. The blend is aged for at least 10 years in American oak (including ex-bourbon barrels). It doesn't have the smoke that Black Label is known for, but it's a very tasty blend, with vanilla, caramel and sweet cereal notes predominant, along with a touch of salt and a hint of spice on the finish. It's that perfect balance of the familiar and the new... and at $30, it's a steal. This is a limited edition (how limited I don't know — it's one of those "while supplies last" deals), so go ahead and splurge on an extra bottle. And trust that Dad will pour you a dram, too.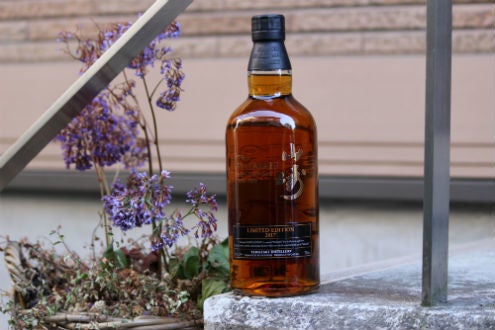 YAMAZAKI 2017 LIMITED EDITION (Japan; $280). OK, so this one's a bit of a tease, since it's not available until the end of June. But given how sought-after Japanese whisky is nowadays, and how this will probably disappear from store shelves a nanosecond after it's released, I'm sure Dad will forgive you for the slightly late but extremely thoughtful gift. Suntory, Yamazaki's parent company, is keeping mum about the details of this one. All I've been able to find out is that it's a blend of whiskies, some more than 20 years old, matured in a variety of casks. They're not even divulging the proof. So all we can go on, in this case, is taste. And it tastes great. It starts off sweet and round with dark fruit notes, before tart citrus, oak, cinnamon and hints of caramel come to the fore. The finish is long and luscious, like a rich toffee pudding with a little orange zest. Tell Dad it'll be worth the wait. You can preorder a bottle from the good folks at Dekanta.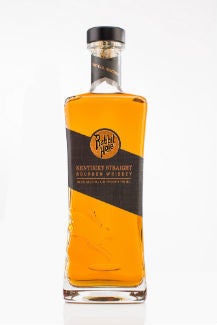 RABBIT HOLE KENTUCKY STRAIGHT BOURBON (Kentucky; 47.5% ABV, $49). You can't swing a cat in Kentucky nowadays without hitting another distillery-in-progress. If you swing poor Fluffy in Louisville, she might smack into the Rabbit Hole operation, which is currently under construction. While they wait for their own still to be completed, they're "cooking in other people's kitchens," as the saying goes, using other distilleries to create their portfolio, using their own ingredients and mashbills. And it's the mashbill that separates Rabbit Hole's bourbon from the rest of the pack — a mix of corn, malted wheat, malted barley, and honey-malted barley (it's often used to make beer, but contains no honey). It's smooth and sweet, with notes of honey, caramel, and brown sugar that had me and a boozy colleague trying to figure out which breakfast cereal it reminded us of. We finally decided it was Golden Crisp (formerly known as Super Sugar Crisp), which is only the greatest cereal in the world, IMO, so that's a high compliment. If dad's the crusty codger type who thinks bourbon tastes like bourbon and that's that, dadgummit, this will broaden his horizons. He'll thank you for it... hopefully.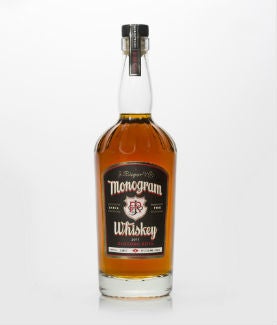 RIEGER'S MONOGRAM WHISKEY (Kansas City; 52% ABV, $100). Kansas City whiskey was pretty common before Prohibition, but it took mixologist/restauranteur/bar owner/distiller/historian Ryan Maybee to revive it in the 21st century. And he didn't just revive it, he created a whole new style of whiskey in the process. The Rieger & Co. brand is a revival of Kansas City's most popular whiskey from a century ago; the new Rieger & Co. makes everything from gin to vodka to an amazing amaro. But whiskey is their specialty — namely their Kansas City whiskey, which is a unique blend of bourbon, rye, corn whiskey, and a touch of Oloroso sherry. Monogram, a rare once-a-year limited edition with a unique recipe each time, is the jewel in Rieger's crown. This year's batch is a blend of 9 year old corn whiskey (like bourbon, obviously, but not following the same strict production guidelines) and 11 year old rye, finished in century-old Oloroso sherry botas. It's big, it's rich, it's spicy, it's a little dry, it's a little sweet... it's Kansas City whiskey. Like nothing else out there, and absolutely delicious. If your Dad is the adventurous type, he'll love it. And the retro label will look spiffy on his bar or in his liquor cabinet, too. With only 1,000 bottles to go around, it's one to jump on.

BASIL HAYDEN'S RYE WHISKEY (40% ABV, $45). Basil Hayden's bourbon has a high rye content, so it makes sense that the first-ever brand extension should be a rye whiskey. The age and mashbill are under wraps, but the secret ingredient is a small amount of four-year-old rye that's then aged in newly charred quarter casks (1/4-size, to put the liquid in greater contact with the wood) for another seven years. You may think of rye as that big, spicy, high-proof stuff (think WhistlePig) that's been driving the category's comeback from near-death status for the last several years. But if your dad drank rye back in the boozy Dark Ages of the '70s, '80s and '90s, he'd have drunk something like Basil Hayden's, which is sweeter and fruitier in comparison, without losing that characteristic peppery rye spice. And at 80 proof, it's also lighter and easier to drink either neat or in high-octane cocktails like a Manhattan. Dad will thank you for the trip down boozy memory lane.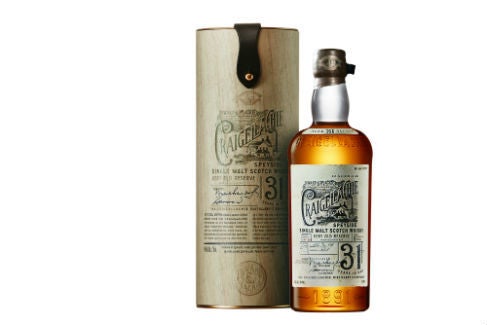 CRAIGELLACHIE 31 YEAR OLD (Scotland; 52.2% ABV, $2,000, give or take). This one won't be as easy as a trip to the corner Liquor Barn. It's not currently available in the States — nor, for that matter, is it that easy to find in the UK. And it's pretty expensive, especially if you add in the plane fare to London or Edinburgh (a little sleuthing will probably turn up someone who can ship a bottle to you, but what's the fun in that?). But Craigellachie 31 was recently voted the World's Best Single Malt at Whisky Magazine's World Whisky Awards, so if you know a dad who loves whisky and you want to nab a World's Best Gift Giver award, get on it. Craigellachie is an amazing little single malt at any age, thanks in large part to the oil-fired kiln (as opposed to gas or peat) used to malt the barley. This gives the whisky a distinctive sulfuric tang and meatiness you won't taste in any other whisky. I know it sounds weird, but trust me here, it's absolutely delicious. The 31 is underpinned with sweet pineapple, honey, vanilla and lots of cinnamon spice, and a long finish that will leave you wanting more and have Dad slapping your hand away from the bottle, saying, "I thought this was MY gift." Yes, it's bottled at cask strength, but if you even think of adding water, I'll personally come looking for you. (If you can't find the 31, the 23 year old is almost as stunning, at a fraction of the price.)
Popular in the Community