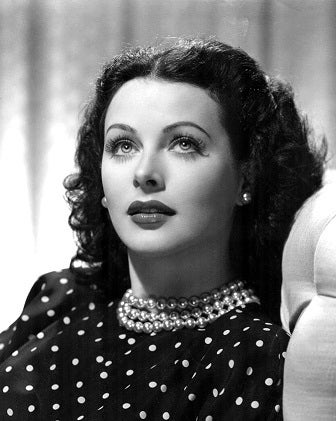 With the current attention to immigrants from both sides of the political fence, it seems pertinent to examine some of the women who came to the U.S. and then made changes from within our borders. Some sought to escape oppression in their homelands or were seeking new economic opportunities. Others may have been attracted to a place that boasts free thought and equal opportunity. Whether or not these dreams were realized, the following 10 women changed art, thought, and politics in the U.S. -- and beyond.
1. Elisabeth Kubler-Ross (1926-2004)
Dr. Elisabeth Kubler-Ross was a Swiss-born psychiatrist and famous for her theory of the five stages of grief. She was also known for her work in the AIDS movement and hospice care. She moved to the United States in 1958.
2. Isabel Allende (1942-)
Known for her many "magical realist" books and as one of the most widely read Spanish-language writers, Isabel Allende moved from Chile to the United States in 1989. In 1993, she became a U.S. citizen and she received the Presidential Medal of Freedom in 2014.
3. Hedy Lamarr (1914-2000)
Hedy Lamarr was a Viennese actress and inventor who moved to Hollywood in the 1930s. Known for her parts in many movies, she is less recognized as one of the inventors behind spread-spectrum technology, which later helped the development of WiFi, Bluetooth, and CDMA. She became a naturalized U.S. citizen in 1953.
4. Pramila Jayapal (1965-)
Pramila Jayapal is the first female Indian-American member of the U.S. House of Representatives. A long-time advocate for immigrants, she was born in India and immigrated to the United States in 1982. She became a U.S. citizen in 2000 and won her seat in congress in 2016.
5. Madeleine Albright (1937-)
Madeleine Albright became the first female U.S. Secretary of State in 1997 and before that was the U.S. Ambassador to the United Nations. She was born in Prague, Czechoslovakia and emigrated from Great Britain to the United States in 1948. Secretary Albright became a U.S. citizen in 1957.
Salma Hayek was born in Mexico and came to the United States after establishing an acting and modeling career. She is a naturalized citizen who is an immigration activist and has stated that at one time she was an "illegal immigrant." She is also a humanitarian and breast feeding advocate.
7. Arianna Huffington (1950-)
Famous long before she created The Huffington Post empire in 2005, Arianna Huffington was born in Athens, Greece. She moved to New York in 1980 and became a naturalized U.S. citizen in 1990.
Ayn Rand was a Russian-American author and philosopher. The author of The Fountainhead and Atlas Shrugged, she was arguably more notable for her political activism and objectivist philosophy. She immigrated to the United States in 1926 and became a U.S. citizen in 1930.
9. Mother Jones (1837-1930)
Born in Ireland, Mary Harris "Mother" Jones moved to Canada with her family to escape famine. She moved to the U.S. when she was 23. She helped rebuild Chicago after the Great Fire and was known for being one of the first female labor activists.
10. Ruth Westheimer (1928-)
Dr. Ruth Westheimer is a German-born psychologist who became famous for her Dr. Ruth shows in which she candidly discussed sex. Dr. Ruth was a child refugee to Switzerland and later learned that both her parents died in the Holocaust. She went to Israel and then France and later immigrated to the United States in 1956. She later became a U.S. citizen in 1965.
Celebrated or controversial, these women made enough noise to be heard in their adopted country. In today's political climate, however, there are immigrants (both undocumented and with documents) hiding in silence, fearful that ICE is going to deport them. Instead, Lady Liberty (a French immigrant herself) should be setting the moral standard for how we treat newcomers in the U.S. — for it is not what we do to keep others out that shows the heart of a country, but how we treat the tired and the poor.
Popular in the Community