The following answers are provided by the Young Entrepreneur Council (YEC), an invite-only organization comprised of the world's most promising young entrepreneurs. In partnership with Citi, YEC recently launched StartupCollective, a free virtual mentorship program that helps millions of entrepreneurs start and grow businesses.
A. Pre-Revenue

Did you describe yourself as "pre-sexually active" when you were in high school? No. Because it's cringe-worthy, and everyone knows it means "virgin." Don't brag about the fact that your startup isn't making money. If you're "pre-revenue" more than a year in, chances are you're spending someone else's money, doomed to fail, or financing an expensive hobby. None of those are worth bragging about. - Brittany Hodak, ZinePak
A. Should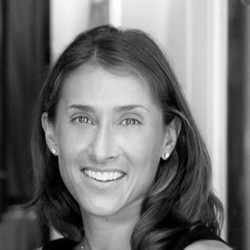 "Should" is a very passive term. I don't want to get the impression that your startup is passive, and you don't want to give that impression either. - Brooke Bergman, Allied Business Network Inc.
A. The Uber Of...

If you can't come up with an original value proposition, you've got branding and messaging work to do. Don't try to bite off of someone else's success. Position yourself uniquely. -Sharam Fouladgar-Mercer, AirPR
A. Disruptive

Not every startup is going to "disrupt" or be a "disruption" in the technology or startup world. Saying your startup is going to change or replace existing technology is overused and too bold for most companies. Not every startup has to disrupt a vertical to be successful. Remember this when pitching or talking about your company! - Jason Grill, JGrill Media | Sock 101
A. Best

The worst word you can use to describe your startup is "best." That adjective implies that you are better than everyone else in your market at all things -- frankly, that's not true and it's not descriptive. It makes you look naive. Building a successful company is about being different. Tell the world how you are different, not that you are better. - Bhavin Parikh, Magoosh Inc
A. Awesome

"Awesome" is such a dull and overused word to describe anything. Furthermore, it doesn't really say anything or inform in any way. Buzzwords are filler, and there's no room in my firm for filler. - Maren Hogan, Red Branch Media
A. Pivot

The problem with the word "pivot" is that most startups who use the term are insinuating a full change in their core business because the previous direction was not successful. "Pivoting" is not bad, but without context can appear negative. Rather then using the word "pivot," just describe your startup's current goals. - Phil Chen, Systems Watch
A. Hanging in There

Stop lowering the value of your company. If you're just "hangin' in there," then give up and start something where you can change the world. There are enough people out there who can't stop talking about how amazing their startup is to waste time worrying about the startups that are just hanging in there. Be the startup that everyone loves working for! - John Rampton, Adogy
A. Revolutionary

I cringe every time I hear, "We're a revolutionary platform/software/startup." Unless your company has ALREADY revolutionized an industry, stop getting ahead of yourselves and using this lofty word. - Kelsey Meyer, Influence & Co.
A. Scrappy

No one likes hearing that you are a "scrappy startup." You are starting a new business and need to build credibility and trust. Letting the community and customers know that you are cheap or have no money is never a good way to build a business. - Alex Chamberlain, EZFingerPrints
Related