A young boy died Friday night after he and his father were shot during a robbery at their Miami nail salon.
Police say 10-year-old Aaron Vu was pronounced dead shortly after being shot by two men who burst into the salon, demanded money, and then opened fire before fleeing.
Investigators say the two armed men entered Hong Kong Nails at 14832 N.W. 7th Avenue about 7:30 p.m. Witnesses told WSVN they not only demanded cash from owner Hai Vu, but also told customers to turn over their purses before shooting the Vus.
"It appears that they did get what they came for, so why they started shooting, I couldn't begin to tell you," Zabaleta said.
Police are searching for the getaway vehicle, a black Dodge Ram pickup, as Hai Vu is reportedly in critical condition at Jackson Memorial Hospital. Officers canvassed the neighborhood Saturday evening, passing out flyers and asking the public for information.
"He was sweet," she told NBC.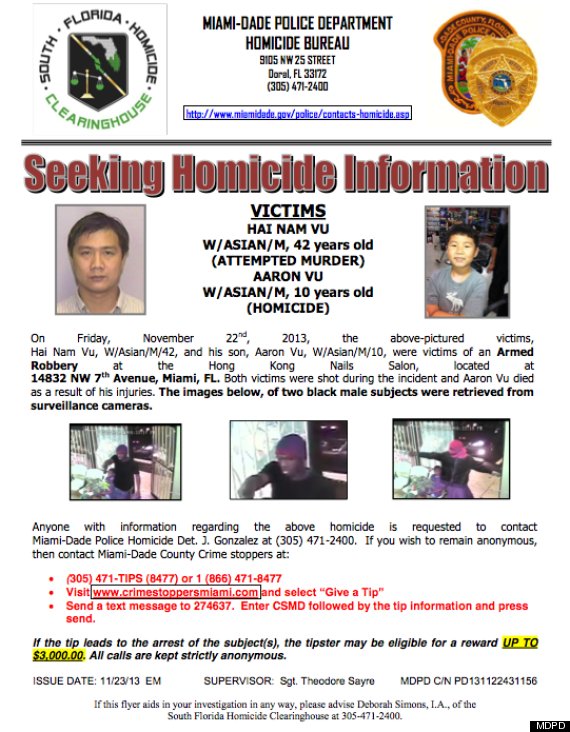 Before You Go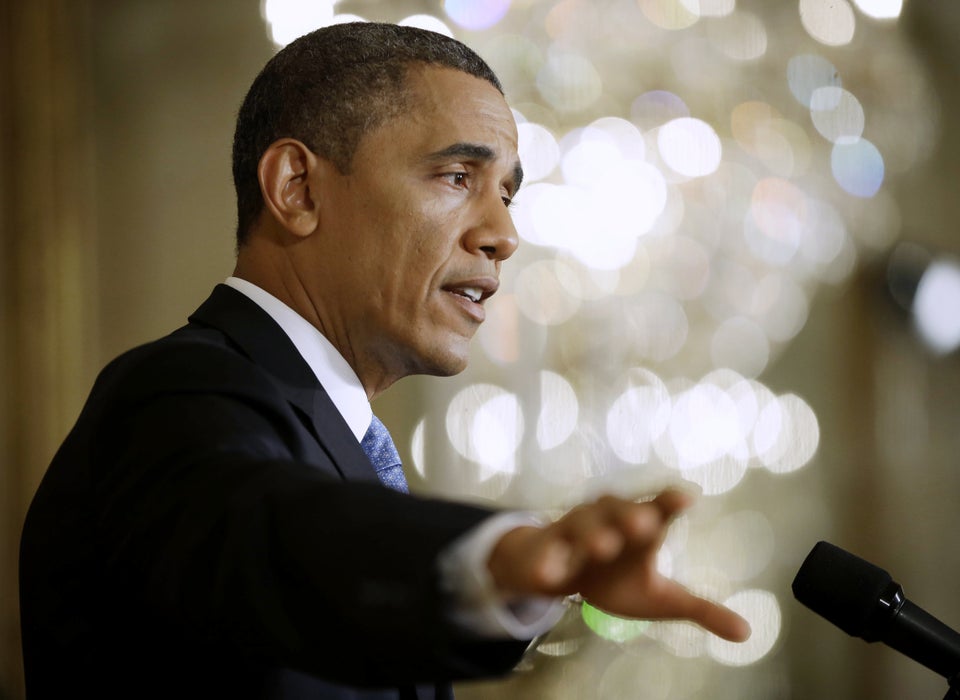 Obama's Executive Actions On Gun Violence
Popular in the Community