Title: What I See When I Look At My Sister
Recipient: Charlie's little sister, Zoe (age 5)
Holiday spirit? Mom tells us this wasn't a Christmas present; "it was just a sweet note just because." The seasonal stickers are Zoe's seal(s) of approval.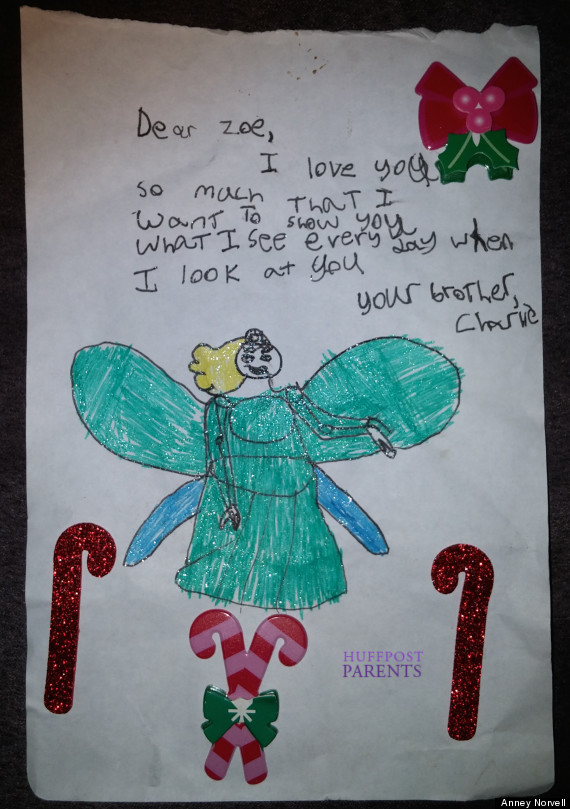 Dear Zoe,

I love you so much that I want to show you what I see every day when I look at you.

Your brother,
Charlie
Has your child drawn or written something adorable? Send a photo, along with your child's name and age, to kidnotes@huffingtonpost.com or via Facebook or Twitter -- and it may be featured as our Cute Kid Note of the Day.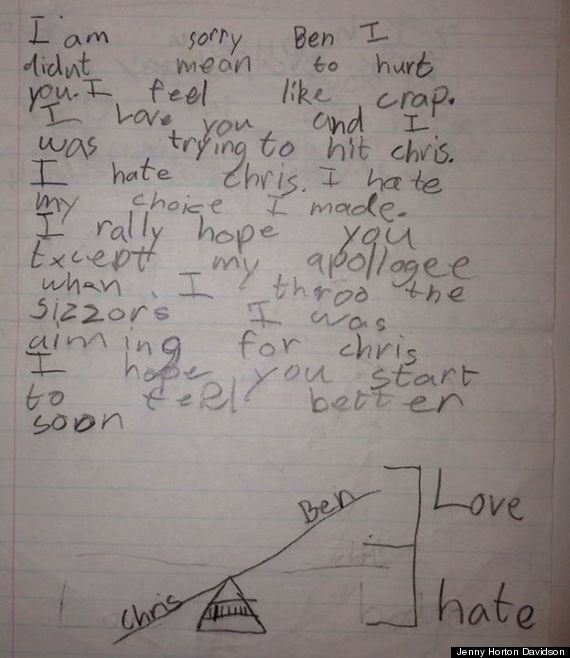 Cute Kid Notes