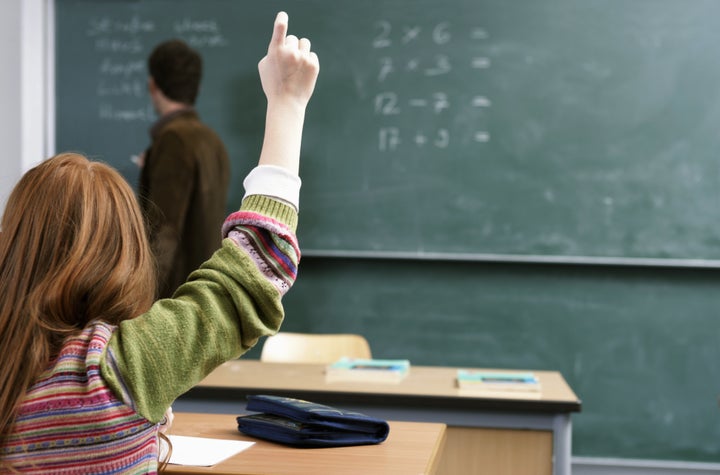 A fifth-grader has developed a new Girl Scouts patch to encourage girls to raise their hands and be confident.
Ten-year-old Alice Paul Tapper, whose dad is journalist and CNN anchor Jake Tapper, wrote in a New York Times op-ed published online Tuesday that she got the inspiration for the patch at a fourth-grade field trip. During the trip, the scout watched the boys assuredly raise their hands and add to the discussion, while the girls "politely stayed in the back and were quiet."
"It made me upset," Alice wrote.
In her op-ed, Alice wrote that her mom encouraged her to raise the problem with her fellow scouts in her troop, who agreed something should be done. With help from Girl Scouts Nation's Capital (which helps scouts in Washington, D.C. and parts of Maryland, Virginia and West Virginia), Alice and her troop came up with the Raise Your Hand patch.
"Its message is that girls should have confidence, step up and become leaders by raising our hands," Alice wrote in the New York Times.
The official Girl Scouts Twitter account shared the good news along with Alice's op-ed on Tuesday.
Jake, Alice's dad, also tweeted his praise for his daughter's important pledge, and former first daughter Chelsea Clinton tweeted about how much she loved the idea.
In her op-ed, Alice made it clear that scouts must show that they deserve the patch. The criteria? A scout must raise her hand in class and encourage at least three other girls to do the same.
"As of this week, troops across the country can order the Raise Your Hand patch," Alice wrote. "I'm proudly wearing mine."