The incident occurred Monday in the Indian city of Bulandshahr, in the state of Uttar Pradesh, according to the Press Trust of India (PTI). The young girl and her mother approached a women's police station to report a rape, but the child was promptly put in a cell for several hours, the outlet notes.
"The child is a minor," Senior Superintendent of Police Gulab Singh said in a press conference. "You can neither keep her behind bars nor can you hold her back as a victim in the station. This is wrong. If the lady constable has done this then we will definitely take appropriate action."
Local politician Rita Bahuguna Joshi told CNN-IBN that the incident was indicative of a bigger problem in Indian law enforcement.
"Instead of arresting the accused the police is arresting the girl," she said. "We have been saying this from one long time. No one is doing anything. I congratulate media for covering all these issues. We want strict actions to be taken against the guilty. UP government has failed to do anything. Insensitivity of police and UP government is shown here."
Gayashree Chouhan, one of the station's officers, said she didn't know what happened, according to Bharat News Channels show "Times Now." The BNC host expressed disbelief at the statement and hinted at a possible cover-up.
"How can the officer in charge of the police station claim to not know why or when the minor was held?" the host asked.
So far, there are no details on suspects.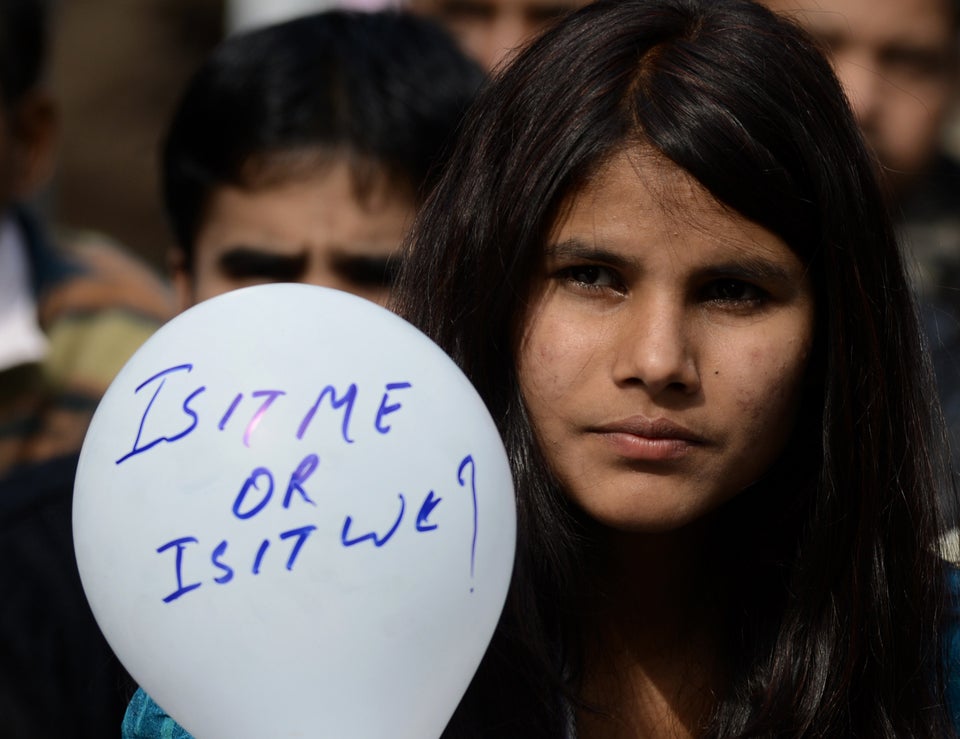 Indian Protestors Demand Death Penalty For Rapists