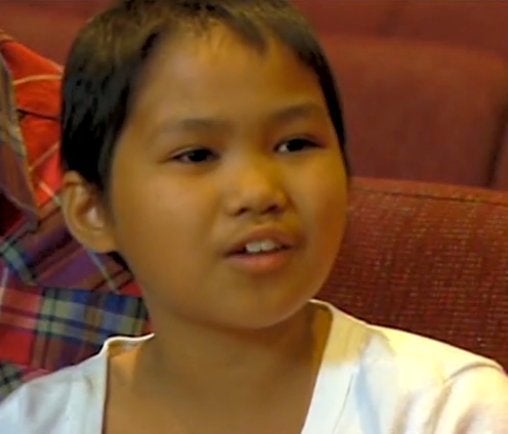 It's been two years of chemotherapy and radiation since 10-year-old Chenee Cayco was diagnosed with an agressive form of leukemia.
Her doctors now say Chenee needs a bone marrow transplant, and finding a match won't be easy, CNN reports.
But Chenee and her family aren't giving up hope.
"Our hope is to find the perfect match for her," her father told the news outlet.
This week, the family, who is Filipino, organized a bone marrow drive through their local church in Mesquite, Texas, and the community response was overwhelming.
Hundreds of Filipinos swarmed the church, ready for mouth swabs and a hug from Chenee who says of the swell of support, simply, "I'm so thankful."
It's uncommon even for immediate family members to share bone marrow types, but Chenee's ethnicity makes it especially difficult for her to find a compatible donor.
Filipinos make up less than 1 percent of the people in the National Donor Registry, and shared ethnicity with a donor significantly increases one's chances of locating a match.
Popular in the Community