A class assignment turned into something more for one family after their son wrote a touching poem and gave a peek into life with autism.
Benjamin Giroux, a 10-year-old boy who is on the spectrum, wrote a poem titled "I Am" as an assignment for his fifth grade class. His father, Sonny Giroux, explained to The Huffington Post that every line of the poem already included two words like "I am" and "I wonder" as a prompt for the students to complete. In his poem, Benjamin wrote that he is "odd" and "new" and that he feels "like a castaway."
"I am odd, I am new. I wonder if you are too," Benjamin wrote. "I hear voices in the air. I see you don't, and that's not fair."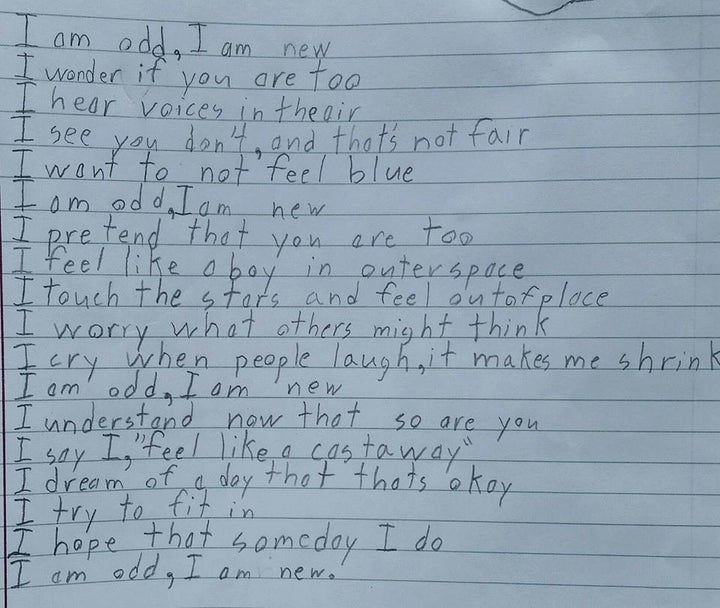 Sonny told HuffPost that when he and his wife read the poem, it brought tears to their eyes.
"We were both so proud, and yet so heartbroken, that this was how he felt," he said.
The National Autism Association posted Benjamin's poem on Facebook on Sunday. As of Tuesday, the post has been liked more than 9,100 times and has racked up more than 4,000 shares. Sonny said he wanted to share his son's work so parents with children on the spectrum could see what their children might be feeling and Benjamin could see that his diagnosis does not define him.
"I also wanted to show Benjamin that he is not, odd, alone, or isolated and that his diagnosis is something to embrace and not something to hold him back," Sonny said.
The proud dad said his son has been "overwhelmed by all the positive response," especially when his poem got to 1,000 likes. Alluding to the line in Benjamin's poem, "I try to fit in," Sonny said the feedback has shown his son that he belongs.
"Each like, share and comment he's received since has made him feel like not only he does fit in and belong in this world, but has also moved him beyond words that he's touched so many."
Related
Before You Go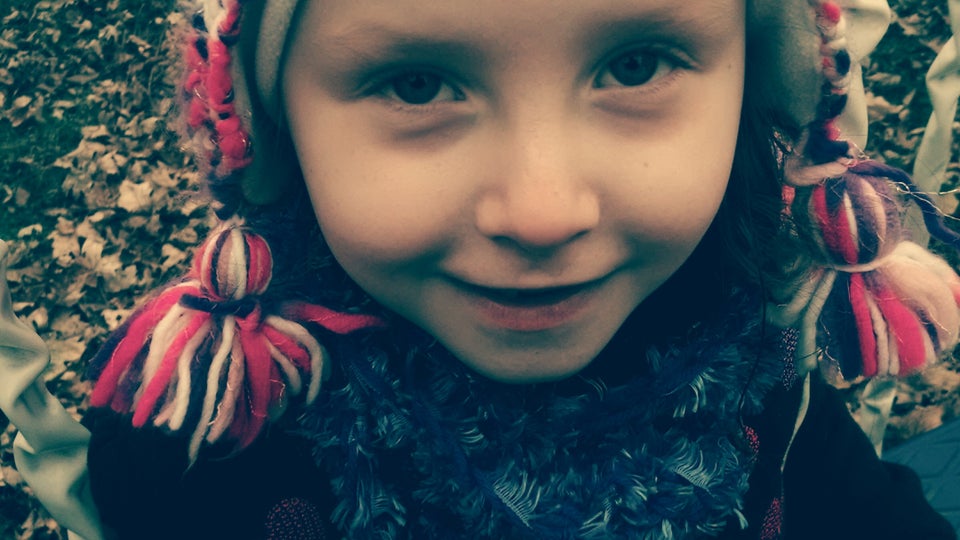 What Autism Means