Sometimes, with the toughest challenges, it takes expertise, ingenuity, education, engagement, and time, to make a big difference.
That's what we've learned at WomenStrong International, through the work of our Consortium Member Women's Health to Wealth, which has helped reduce by 70 percent the neonatal mortality rate across Ghana's Ashanti region from a sky-high 53 percent average in 2007 to 16 percent in 2017.
Clearly, this didn't happen overnight. Each life saved is, indeed, a miracle, and knowing when to intervene, how, and with what tools is the successful culmination of a decade's hard work, training, and smart, strategic partnerships.
In our case, the process began back in 2006, when WHW's founder/director Abenaa Akuamoa-Boateng and I both worked at the Millennium Cities Initiative, a Columbia University Earth Institute project that I led. Among our many mandates was to help Kumasi, Ghana's second largest city and the Ashanti regional capital, achieve the Millennium Development Goals by lowering the region's dangerously high rates of maternal and neonatal mortality.
With the assistance of the Government of Israel's Agency for International Development Cooperation (MASHAV), we brought in veteran Israeli neonatologist Dr. Miki Karplus and his team of experts from Ben Gurion University to train medical practitioners and midwives in neonatal resuscitation to save newborns from asphyxiation, the leading local cause of neonatal death.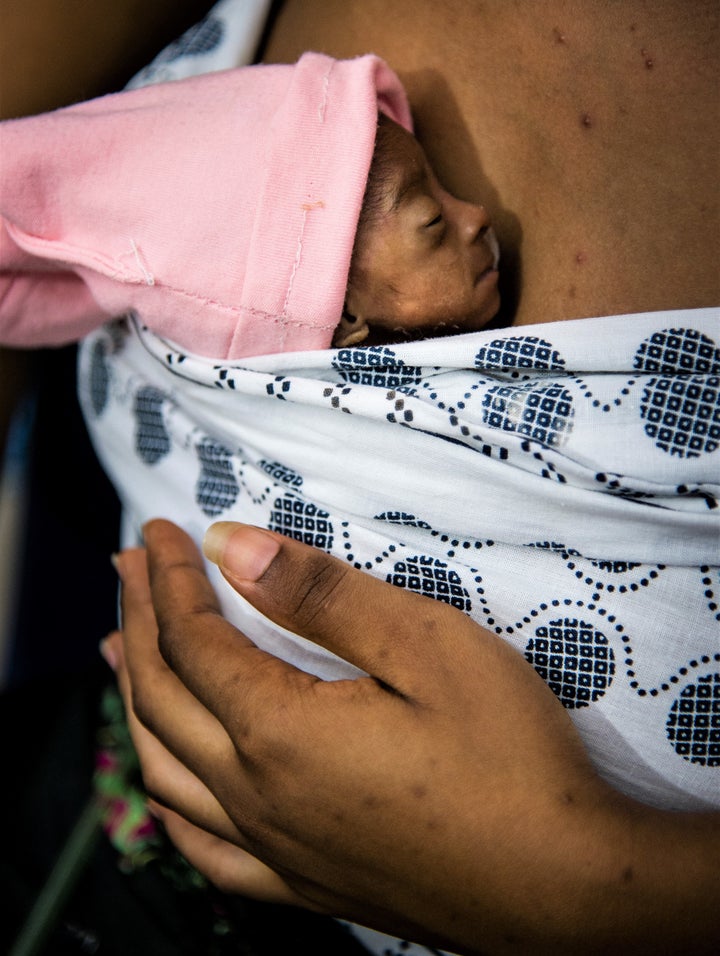 Dr. Karplus and his team quickly understood that in the severely overcrowded "Mother Baby Unit" (MBU) at the tertiary teaching hospital -- where five sick newborns shared each incubator and countless desperately ill babies had to be turned away -- training would constitute just a very small step toward solving this complex problem. So they designed and MASHAV then built two low-cost, low-tech MBUs in Kumasi, to treat stable but low-birthweight and pre-term newborns for jaundice, sepsis, and simple breast-feeding issues, leaving the tertiary MBU for the very sickest.
Dr. Karplus invited a South African expert in Kangaroo Mother Care to train health staff to help the mothers of the low-birthweight and premature newborns nurse and keep their little ones skin-to-skin and close to the breast as much as possible, for maximal warmth and nurturing. The Israelis' training protocols ran from 2007-2012, until all staff at Kumasi's five sub-metro hospitals and the tertiary hospital had been participated in the program at least once.
Meanwhile, Akuamoa-Boateng and Millennium Cities Initiative reached out to the Connecticut-based non-profit AmeriCares, which agreed to donate misoprostol to stop the post-partum hemorrhaging that was the region's leading cause of maternal death. We also outfitted the MBU at one sub-metro hospital with refrigerated blood banks and technicians, so that emergency cesareans could be conducted and hemorrhaging mothers saved onsite, without risking death either en route to the backlogged tertiary hospital or while waiting to be seen there.
Within a year, the first two MBUs, completed in mid-2009, were able to decongest the overburdened tertiary center's MBU by 21 percent and reduce neonatal mortality there by 13 percent (from 53 to 40 percent). The infant death rate, though, was still unacceptably high. So we partnered with the London-based International Society for Ultrasound in Obstetrics and Gynecology and Siemens (which has donated and maintained its machines) to train medical staff in the uses of ultrasound, making it possible to diagnose issues in utero and to follow them through pregnancy.
And with critical support from Johnson & Johnson and AmeriCares, we introduced a new training protocol in neonatal resuscitation developed by the American Academy of Pediatrics (AAP) for lay practitioners, entitled, Helping Babies BreatheTM (HBB). WHW has since provided training and refresher training in HBB and its accompaniment AAP training, Essential Care for Every BabyTM, to more than 833 midwives and health practitioners, who have since delivered well over 100,000 healthy newborns.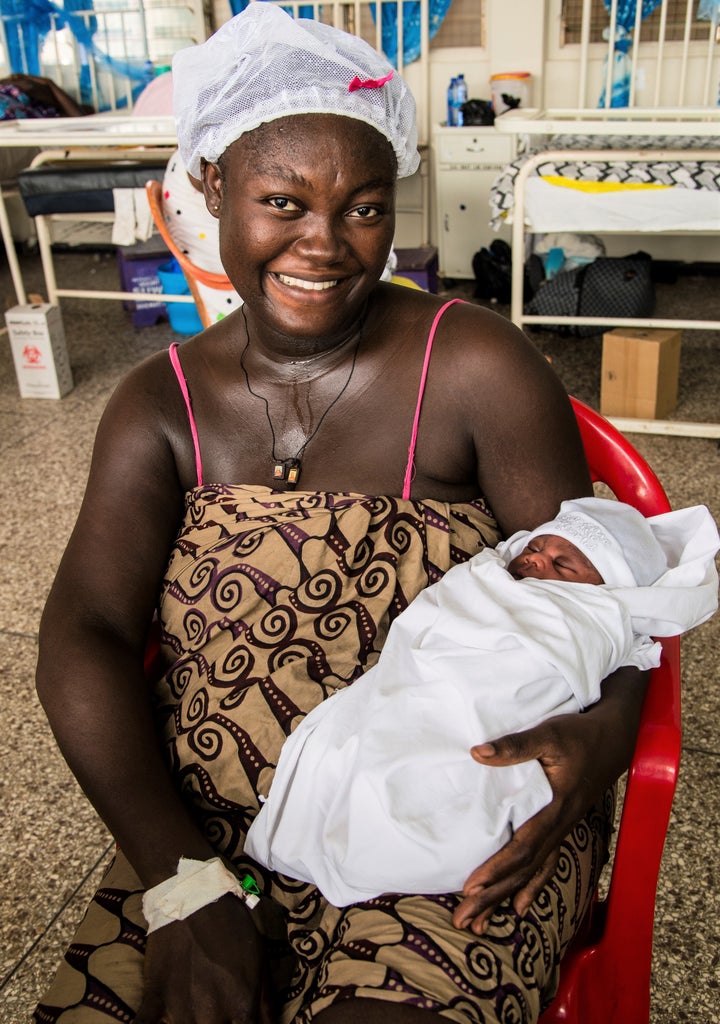 The Millennium Cities Initiative sunsetted in 2015, but these powerful outcomes, and the prospect of continuing this vitally important work, are key to what motivated Akuamoa-Boateng and me to found, respectively, Women's Health to Wealth and WomenStrong International. On-the-job and refresher trainings continue, now including practitioners in all seven districts bordering Kumasi, and WHW and WomenStrong have contributed essential technologies to the tertiary MBU to improve the screening for and treatment of neonatal jaundice.
Six district hospitals in the Ashanti region have now replicated Akuamoa-Boateng's model, and with support from UNICEF, the Volta Region and Ghana's three most impoverished northern regions are in the process of scaling the model across the district and regional facilities. The national Ministry of Health has enlisted Akuamoa-Boateng in planning a nationwide scale-up of this package of interventions that, in combination, have saved thousands of mothers' and newborn lives. Several months ago, she attended a World Health Organization meeting in Addis Ababa, where she advised Ghana's deputy health minister in presenting the country's blueprint for reducing newborn and maternal mortality, a strategy closely emulating Akuamoa-Boateng's own.
Sustainable development isn't done overnight or explained in simple sound bites. It takes tenacity, ingenuity, and strong, committed partners willing to invest longterm to effect lasting change. Mothers and newborns are, literally, joined at the breast; the survival of both is no miracle – it requires just this kind of wisdom, patience, and investment that, like maternal and newborn survival, are essential to building a sane, humane, sustainable world.