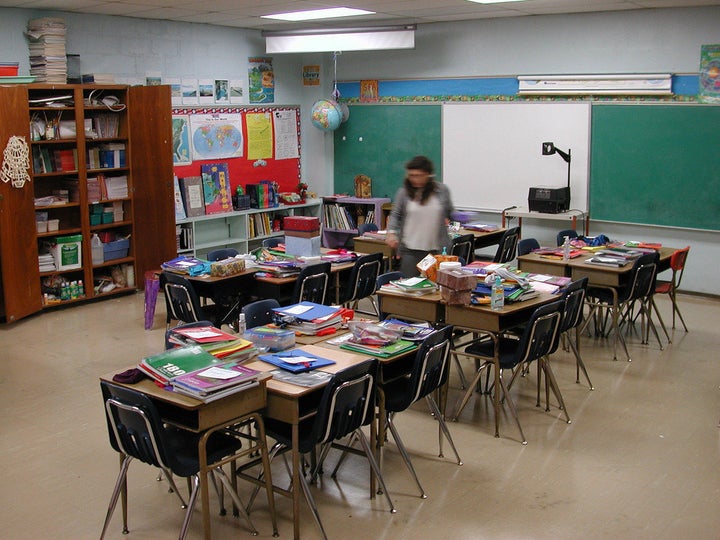 The volume of conversation about education has increased over the last few years and while that's good, what's often lost in all this macro reporting are the very real stories of the young people whose lives are impacted and the people and programs that are beating the odds. It's tempting to focus on the statistics because they are dire and paint a picture of the reality we face, but that alone won't raise high school graduation rates or keep our kids safe. We have to stop and examine what's working and replicate that across the country. The good news? There are a lot of examples to choose from.

Take Genine Gray. She found herself homeless in Cincinnati while trying to complete her high school education. Fortunately through the Jobs for Cincinnati Graduates program, which taught her employability skills and provided mentoring, Genine recently graduated from high school and plans to attend Cincinnati State College to become a registered nurse. Her story is one of hundreds that are part of the 100 Best Communities for Young People competition presented by America's Promise Alliance and ING. Announced today, this annual competition showcases those outstanding communities that are actively working to increase high school graduation rates and create communities where their young people -- despite the odds -- can thrive.
With 46 million Americans now living in poverty, this is getting harder to do. But to change these odds, more and more communities need to consider not only improving educational opportunities but how to help young people who are not getting enough to eat, are homeless and lack health insurance. The 100 Best winners are shining examples of how to do this. These communities are facing the same challenges we all are but are persevering by developing specific community-based strategies that involve every sector in the vitality and success of their youth.

In Brockton, Mass., where the youth poverty rate is more than 15 percent, the community has created the Schools on Wheels Program to help reach homeless teens by providing academic support and one-on-one mentoring. This outreach helps these young people lead a more normal life at school despite the challenges they face after school.
Right near us in Alexandria, Va., is a community that is making a difference by reaching beyond school walls and going directly to people at their homes in a large public housing project known for gang-related violence. The ChildThrive! Initiative offers youth recreation opportunities, gang prevention programs, English language classes, job counseling, fatherhood classes and play groups for preschoolers. They have worked with local business and community groups to set up an educational savings account for each of the 200 children that live there. Alexandria is also working with churches and the Urban League to match at-risk African-American students with mentors, who offer guidance and help in getting summer jobs and internships.

In rural Barren County, Ky., school administrators noted that area dropout rates were increasing because students had to work to earn an income for themselves and their families. In response, they established the Success Academy, which helps students find jobs with flexible hours so they can complete their high school education. More than 50 students have earned their high school degree thanks to this program.

St. Petersburg, Fla., a five-time winner of the 100 Best award, along with the Pinellas Education Foundation, started a scholarship program for low income students. Started in 2001, Doorways Scholarships provides mentors and college scholarships for students who maintain good grades from sixth grade through high school. In the last three years, 93 percent of students in the program have graduated. To put this in perspective, the graduation rate among these students is 62 percent higher than a similar at-risk peer group in Florida. St. Petersburg's Doorways Scholarships is an example of how a well-developed and community-based program targeted to at-risk students can achieve outstanding success.

At America's Promise Alliance we know that improving education for all youth requires community-by-community solutions. It takes the commitment and collaboration of parents, teachers, civic leaders, churches, nonprofits and the business community. Communities are most successful when they can provide youth with what we call the Five Promises: caring adults, safe places, healthy start, effective education and opportunities to help others.

In these challenging economic times, we must not forget that the children of this country represent the future of each of our communities. While we have much work to do to build a nation of graduates, we can learn lessons from these 100 Best communities that will get us there faster.

Alma and Colin Powell are chair and founding chair of America's Promise Alliance, the nation's largest partnership network devoted to improving the lives of the nation's young people. To learn more about the 100 Best competition or see the full list of winning communities, visit: www.americaspromise.org/100best.
Calling all HuffPost superfans!
Sign up for membership to become a founding member and help shape HuffPost's next chapter