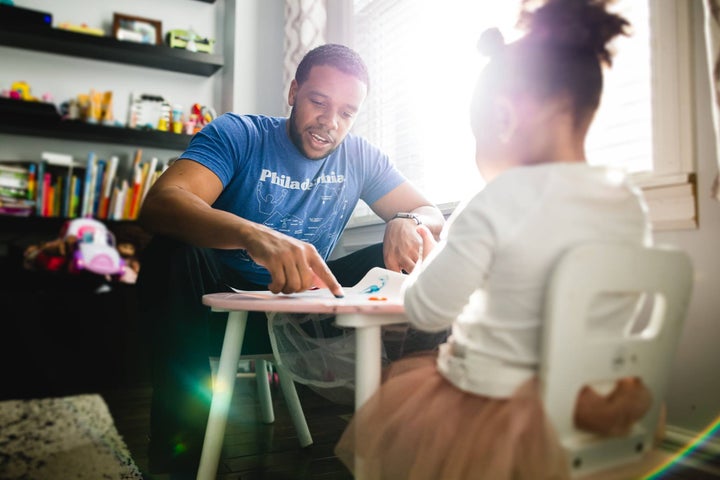 Philadelphia area photographer Lucy Baber is on a deeply personal mission to photograph 100 Black Dads. Her project, which is well underway, highlights the loving, hard working, and nurturing side of black fathers. Lucy got the idea for her project through her involvement in the Black Lives Matter movement, and her desire to contribute to the movement through her art.
Lucy's goal is to explore what it means to be black while raising children in today's culture. She hopes to use this project as an opportunity to listen and learn from each father she photographs. Lucy lets each Dad's unique story unfold in front of her camera organically with no set notion of what being a Black dad should mean.
Lucy hopes that all families, regardless of race, can learn from the dads she photographs, and that Black families in particular will relate to and take pride in the Black dads in her photographs. Many of the dads who have volunteered for the 100 Black Dads project have been so eager to share their stories with the world. They take immense pride in their children and they acknowledge that black dads aren't typically portrayed as committed and involved in their children's lives. One dad in particular writes, "I would like to see this go project go viral. I want it to flood every timeline from coast to coast. I want people to see the faces of the fathers that are being killed. I want them to see how happy our children are with us in their lives and then be forced to imagine that same face finding out that daddy is dead. I want people sad. I want tears. I want change."
Below are photos from ten Black dads as well as their thoughts about what it means to be a Black Dad in the United States today.
"I'm extremely proud to be a black father in today's society. For years the stigma around our culture has many times been negative, but I grew up with a great father who had a major impact on where I am today. He provided me with a template of what it means to be an engaged and invested father. And now I find myself surrounded by so many of my peers who are just amazing black fathers who love what they do. It sounds a little corny, but I love the fact that when I scroll down my Instagram and Facebook timelines, so many of the videos are of my fellow black fathers simply spending quality time with their kids. The best part about it is that the time spent is clearly not an obligation. They do it because they genuinely enjoy fatherhood the same way that I do." — Dewain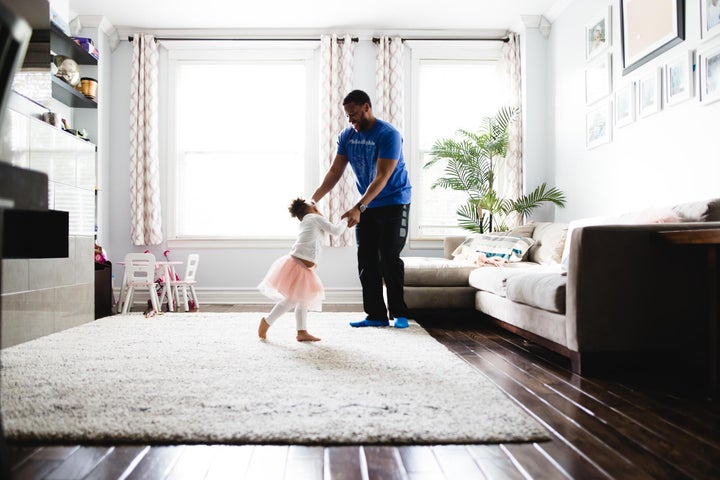 "It means the world to me that I am a African American dad in today's time period. I take it so personally that I am charged to lead these beautiful creations that I work tirelessly to make sure they have the things they need to be successful. There's nothing more satisfying than to see them smile. The impact of the Black Lives Matter movement is a draining feeling, because you have to come to terms that there isn't a level field of compassion and equality existing among ALL people and that there is a talk that you have to have with small kids. It makes you want to protect them even more." — Isaiah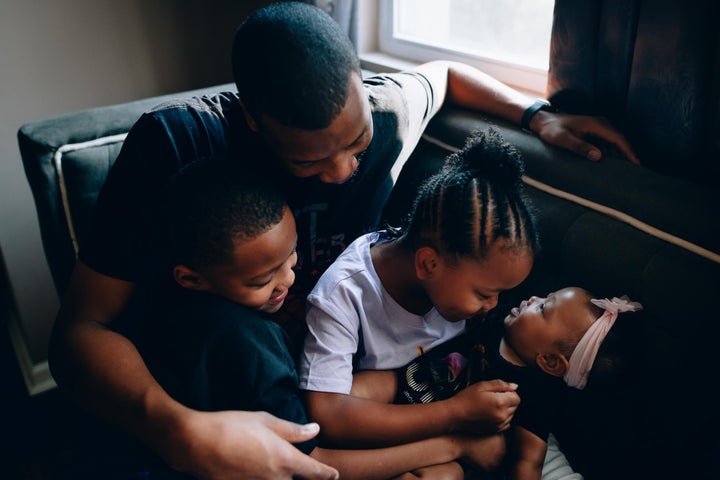 "Being a black dad in America is quite complex – unlike the average American dad, we have to be conscious of the way we carry ourselves. We have to work twice as hard to counter the negative perceptions society has bestowed on us. However, I feel like negative biases create an opportunity for growth to prove people wrong, especially for me personally." — Wheyne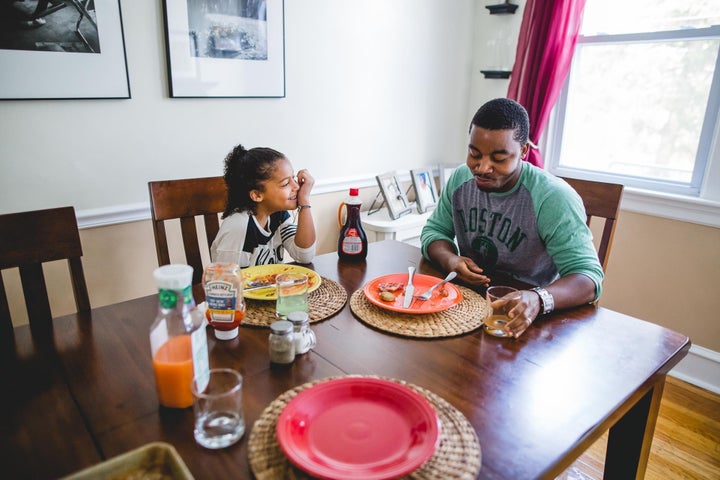 "It's truly difficult to have a child understand that someone might not like them or play with them just because they look different." — Andrew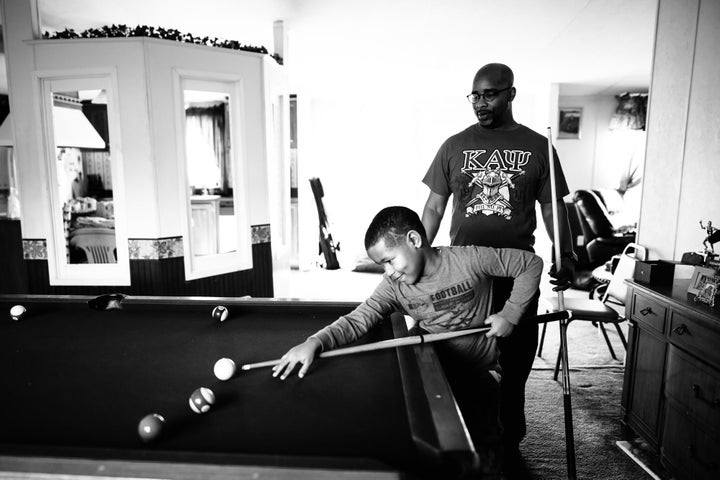 "To be a black dad means providing love and strength for my children. I want them to love themselves and those around them. I want them to be strong individuals that understand who they are and where they come from. My fear in this day and age, is that people are trying to rewrite history by undermining what Black folks went through (and still go through today). That said, I also fear that some of the blatant hatred from years ago is coming back to our society. For this reason, I need my children to understand who they are and that they have to advocate for themselves. I think this country and the world we live in seems to have a bad representation of the black family. There are plenty of black families with fathers that are fully involved in their children's life. I want to portray the visible black father that cares about being with his children more than anything in this world." — Mengistu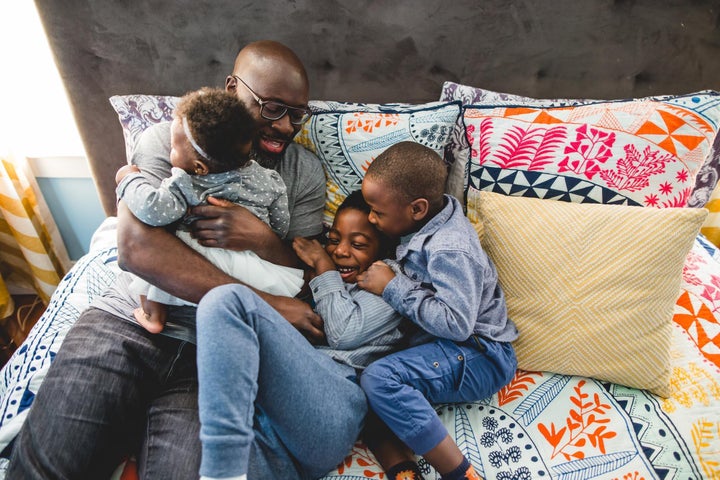 "Being a black man and a police officer, the Black Lives Matter movement has affected me on all levels personally and professionally. In short, I hate that the argument makes you pick a side between supporting police officers or black victims of police brutality. On the job, I know some awesome officers who want to do good in the areas they patrol. But on the other hand, growing up I often felt like I was targeted by police because of the color of my skin. My hope in raising a black child is that one day she might only be judged by her character and not by the color of her skin. My fear is that society will remain the same and won't change for the better." — Rashod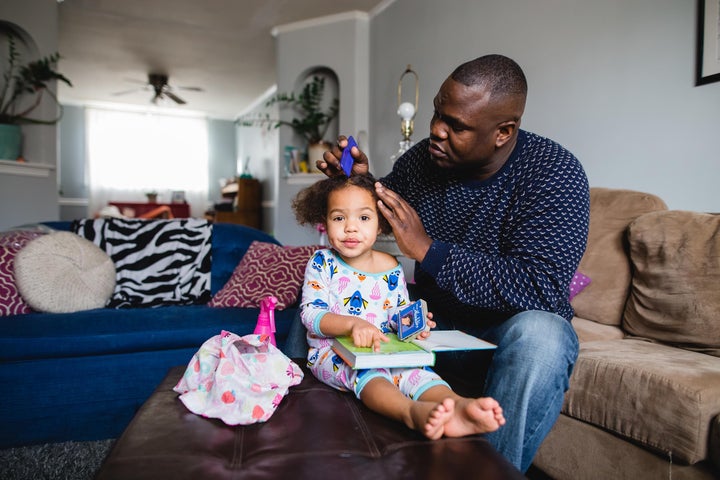 "It means a lot to be able to show people that we're here; we're raising our kids, loving our wives and are striving to be the best examples of men to our communities as possible." — Derrick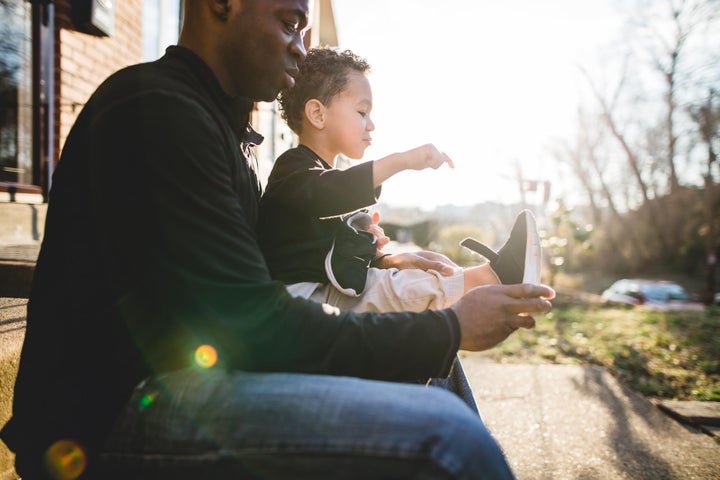 "Being a father is the most important thing I will ever do and I wholeheartedly embrace everything this means. My two daughters, ages 15 and 16, are everything I could wish for – kind, smart and pretty well-adjusted. This is a combination of who they are naturally and the love and support poured into them by my wife and I, family and friends, coaches, and their schools. In our home we talk a lot about politics, race, gender, as well as regular teenage stuff like music, school work, and friends. One of the most challenging things of late has been to explain why this country is spiraling, specifically leading up to and since the November election. I try to provide some historical context and reassure them that we will get through these dark times as well, although I know this not true for everyone. I try to impress upon them that we have an obligation to always stand with, and for, marginalized people and the issues we care about. Even at their young ages, they are have a strong social consciousness and are active in this emerging social movement. This makes me proud and gives me hope for the future." —Dwayne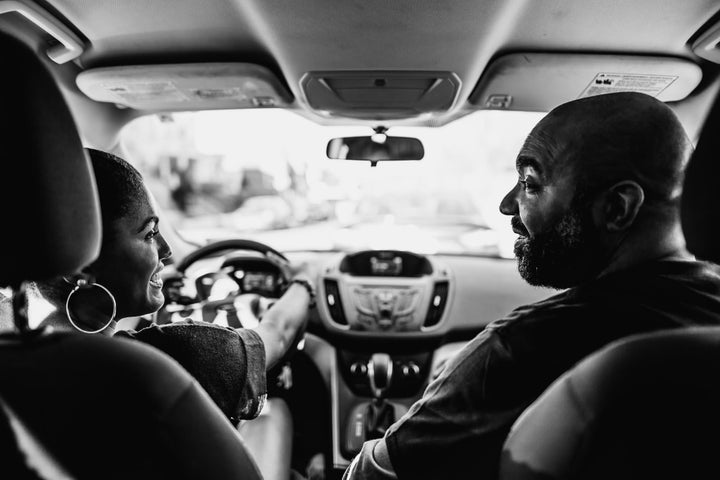 "In this society, I could lose my life at the hands of a paid government official, on camera, with my daughter by my side, and still be blamed for it or have it justified…even when the story comes to light and it shows an accidental killing. Black Lives Matter, in my opinion, is an outcry to this society to inform it of our collective humanity. All black lives must matter. The impact that BLM has had on me has been huge. I can now stand firm in the very thing that I tried to highlight much of my life…and that is the injustice that black people face on a daily basis. BLM is fighting for equal justice under the law. In addition to that, I can talk more about the unwanted looks I get from white Americans when they believe I don't belong in a certain space. I can talk about not getting a job because my name sounds black. I can speak on the overall collective struggle of being black in America and have more and more of my non-POC (People of Color) friends listen without invalidating my experience and chalking it up to paranoia. My anger, our collective anger, is a little more valid than it was in the past. My fear is that my daughter might have to struggle to make it to adulthood with a father. The overall fear is that I won't get to raise her to adulthood because my life could "justifiably" be cut short." — Kalif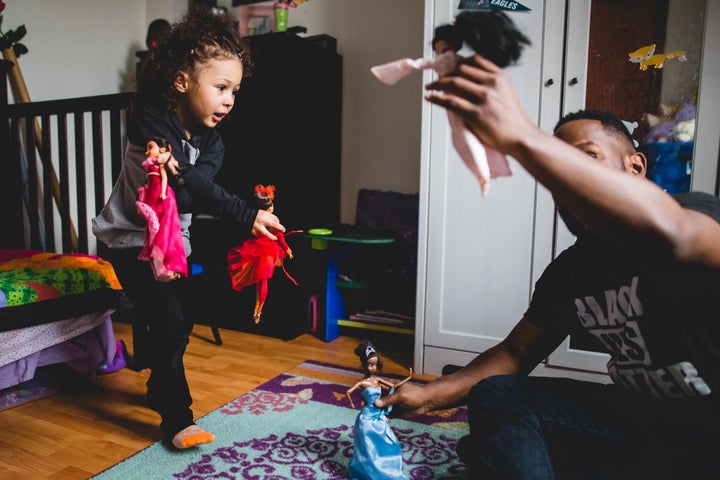 "I worry about raising a son with autism. In a world that's so cold and fast paced, will there be compassion and true love for my son after I'm gone?" — Jamiel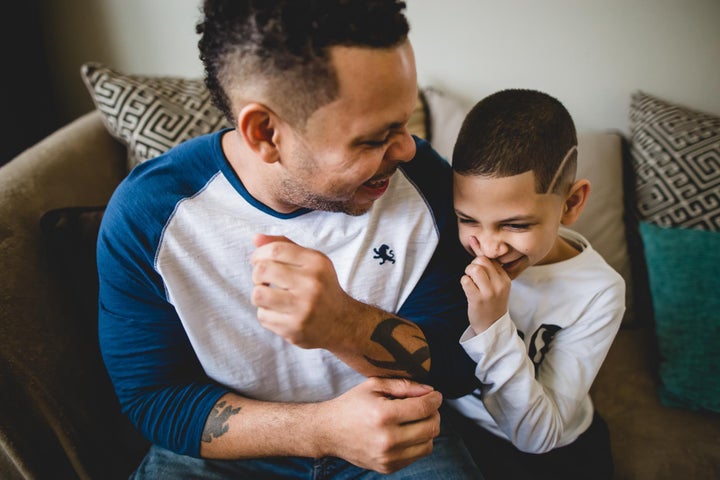 After getting to know these Dads, Lucy now feels a deep responsibility to make these fathers' stories be heard on a larger scale. As Lucy says, "The more I learn about our broken criminal justice system and how deeply embedded we are in systemic racism, the more I feel that it's time for us as everyday citizens to change the narrative and override the negative stereotypes being portrayed in the media about people of color."