100 Black Men of New Jersey is a group of black male volunteers dedicated to "improving the quality of life" of black members of their local community through a variety of services.
The organization is a chapter of 100 Black Men of America, a national organization with 120 chapters and more than 10,000 members. The group is dedicated to promoting mentorship, education, health and economic opportunities within the black community.
"Every year we make a point to be involved with health and wellness issues, and normally we promote health fairs, participate in walk-a-thons and those of sort of things," Matthew Horace, president of the 100 Black Men of New Jersey, told The Huffington Post. Some of the health services that his organization provides include screening for particular cancers, nutritious foods and health information.
"We're partnering with the broader African-American community to make the statement that we all believe that we have to take control of our health and we have to bring the attention of health care to everyone," Horace said.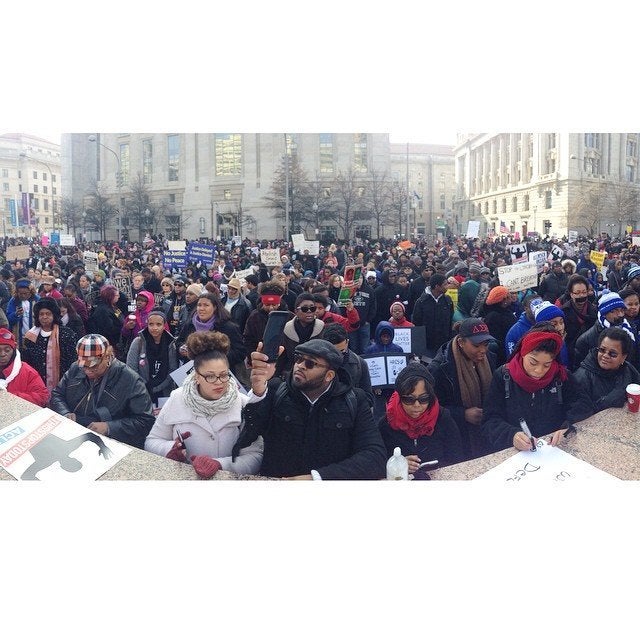 Powerful Black Lives Matter March In Washington
Popular in the Community